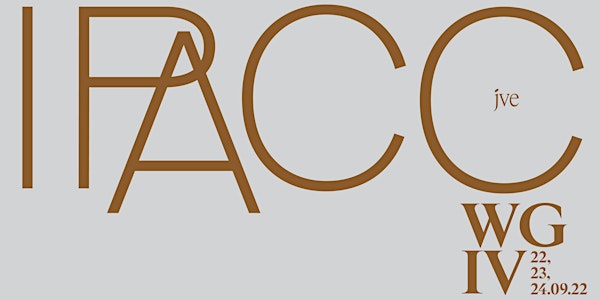 IPACC WG IV
Gathering professionals from the arts, science and beyond, IPACC WG IV speculates on the role of the arts in relation to climate breakdown.
When and where
Location
Jan van Eyck Academie 1 Academieplein 6211 KM Maastricht Netherlands
About this event
22, 23, 24 September 2022
Online and at the Jan van Eyck Academie in Maastricht (NL)
For its 3rd Urgency Intensive, the Jan van Eyck Academie gives continuity to the discussion of the previous edition around the IPACC, the Intergovernmental Panel on Art and Climate Change, a fictional institution which served as a starting point for speculating on the agency, roles, and civic significance of arts and culture in relation to climate breakdown.
Departing from the IPCC (the UN's Intergovernmental Panel on Climate Change) and its structure of 3 Working Groups, this Urgency Intensive imagines a 4th group in addition to the actually existing ones in the IPCC. Acknowledging that both the impacts of and solutions to climate change are deeply mediated by culture, the fictional Working Group IV (IPACC WG IV) explores what it could mean to have a stronger integration of the arts, the social sciences and humanities, within the interface between science, policy and global politics.
The event gathers a group of professionals from the fields of art, science and beyond, who will present their work and stipulate pressing questions or topics to be collectively discussed in the general assembly of the IPACC WG IV, occurring on the last day, Saturday, that will further open the conversation to the wider public. Performances and contributions by Jan van Eyck participants will interweave the programme, giving their take on the subject matter.