ISSA NL Chapter meeting – Advance Persistent Threats

Thursday, September 26, 2013 from 6:30 PM to 10:00 PM (CEST)
Event Details
ISSA NL Chapter meeting – Advance Persistent Threads
The threat landscape is changings rapidly. IT and security managers can hardly keep up the
pace. The mobile workforce is using the internet on every location while working from home or
traveling. The adoption of 'Het nieuwe werken' accelerates this process.
How do you stay in control

in your IT infrastructure? 

How do you manage the risk of Advanced Persistent Threats?

Join the new ISSA 

Chapter NL board members and security experts from Verizon and Venafi for an interesting evening on

Advanced Persistent Threats

.
Thursday 24 September 2013 Verizon, Amsterdam. From 18.30 – 22.00.
Agenda
| | |
| --- | --- |
|   | ISSA NL Chapter meeting – Advance Persistent Threads |
| 18.30 - | Room open for registration + sandwiches |
| 19.00 - | Opening by Jurgen van der Vlugt (President ISSA-NL) |
| 19.05 - | Sponsor presentation by Verizon Enterprise Solutions |
| 19.15 - | Verizon Business 2013 Data Breach Report Ben van Erck, Verizon Enterprise Solutions |
| 20.00 - | Coffee Break & Networking with peers |
| 20.45 - | Closing the door, Marcel Derksen, Venafi |
| 21.30 - | Wrap up and closing |
| 22.00 - | End of meeting |
You can obtain 3 CPE for participating in this event.
VENUE
Verizon Enterprise Solutions
H.J.E. Wenckebachweg 123
1096 AM Amsterdam
TEL: +31 20 711 2000
Register yourselfs at reception (after 18.00 at the security officer @ reception)
Our Event Sponsor :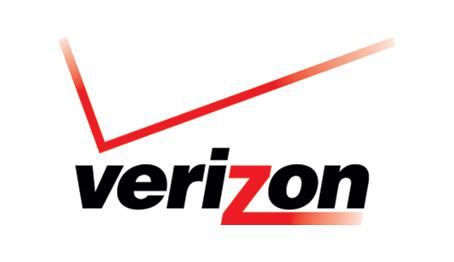 PRESENTATION 1: Verizon Business 2013 Data Breach Report
Big data, cloud computing, mobile devices, there is much talk about the changing security landscape. But what are the dangers of today for our organizations? Come to this session, where the main results of his Verizon 2013 Data Breach Investigations Report will shared: a unique publication that holds forensic evidence from more than 2,500 incidents of 19 security organizations from around the world. Attendees gain insight into details of the report and a clear picture of today's threats, so they have an opportunity to tune their security. 
SPEAKER'S BIO:
Ben van Erck is the manager of the Verizon RISK Team for the Europe, Middle-East and Africa (EMEA) region. This team has 4 main domains within its remit:
Research: Study and understand the ever-changing risk environment; it all starts here.
Investigations: Uncover the who, what, when, how, and why behind security incidents.
Solutions: Leverage lessons learned from "R" and "I" to create new products and enhance our existing portfolio.
Knowledge: Cultivate and disseminate our information resources to make our people and products smarter than the competition.
The RISK team is responsible for development and delivery of all proactive and reactive services relating to cybercrime - including digital forensics, malware analysis, data breach investigations, e-discovery and cyber intelligence. It also publishes the yearly Data Breach Investigations Report (DBIR).
Ben has been active in the computer forensics field since 2003. Prior to taking up his current position, Ben has worked as a forensic consultant from the Netherlands, Singapore and Belgium and has assisted in developing the Asia Pacific (APAC) region for Verizon Business prior to taking up this role.
Ben holds a master in economics with a specialization into information system management and e-commerce and various computer security related accreditations, including Certified Information Systems Security Professional (CISSP), Qualified Security Assessor (QSA) for the Payment Card Industry and Certified Information Systems Auditor (CISA). Ben has also been a co-author of and contributor to the DBIR since 2008.
PRESENTATION 2: Closing the door
ABSTRACT:
Securing the keys and certificate is increasingly becoming more important. Understanding where keys and certificates are is critical to securing a network and its components.
SPEAKER'S BIO:
Marcel Derksen is a Senior System Engineer at Venafi. During his career he has experience with L4-L7 security and PKI infrastructures. He strongly feels that security and infrastructure must meet the business needs of the customer. Marcel started his career in 1998 and has since gained experience in many facets of the infrastructure and security fields by fulfilling a wide variety of roles ranging from engineer to Manager Engineering and Support; from infrastructure design to actually implementing the design; and from giving training to presenting at shows.
Registration:
Please, register no later than September 20th.
The number of seats are limited.
DISCLAIMER
Neither the ISSA Netherlands chapter nor our host  will assume any liability:
        • if the meeting is be canceled
        • if any of your belongings are be stolen or damaged
        • or in any other case.
SPONSORING
Verizon Enterprise Solutions
H.J.E. Wenckebachweg 123
1096 AM Amsterdam
TEL: +31 20 711 2000
When & Where

Verizon Enterprise Solutions
123 H.J.E. Wenckebachweg
1096 AM Amsterdam
Netherlands


Thursday, September 26, 2013 from 6:30 PM to 10:00 PM (CEST)
Add to my calendar
Organizer
The Information Systems Security Association (ISSA)
The pre-eminent trusted global information security community.
The Information Systems Security Association (ISSA)® is a not-for-profit, international organization of information security professionals and practitioners. It provides educational forums, publications and peer interaction opportunities that enhance the knowledge, skill and professional growth of its members.
Goals
The primary goal of the ISSA is to promote management practices that will ensure the confidentiality, integrity and availability of information resources. The ISSA facilitates interaction and education to create a more successful environment for global information systems security and for the professionals involved. Members include practitioners at all levels of the security field in a broad range of industries, such as communications, education, healthcare, manufacturing, financial and government.
You can find more information about ISSA here http://www.issa.org
The Netherlands ISSA Chapter (ISSA NL)
ISSA has more than 100 chapters throughout the world. The Netherlands ISSA Chapter (acronym ISSA NL) is the local ISSA chapter located in the Netherlands. The ISSA NL chapter was established in 2003.
ISSA-NL 

B

oard 

2017
| | | |
| --- | --- | --- |
| Position | Name |  Email |
| President | Jim de Haas | |
| Vice-president | Peter van der Nagel | |
| Communication & Membership | Paulus Cocu  | |
| Secretary | ? | |
| General Board member | Biswajit Behera | |
Activities Dutch Chapter
The Dutch ISSA chapter regularly organizes local knowledge sharing events. During this events you get to meet and network with other security professionals from different branches to share knowledge and experience. More information on our next knowledge sharing event can be found on our events page.
Membership
If you want more information about becoming a member of the ISSA NL Chapter, please mail to communications@issa-nl.org. You can send your email in Dutch or English. Choose the language you are most comfortable with.