ISSA NL Chapter meeting – Data Leakage Prevention

Monday, November 18, 2013 from 6:30 PM to 10:00 PM (CET)
Event Details
ISSA NL Chapter meeting – Data Leakage Prevention
The threat landscape is changings rapidly. IT and security managers can hardly keep up the
pace. The mobile workforce is using the internet on every location while working from home or
traveling. The adoption of 'Het nieuwe werken' accelerates this process.
How do you stay in control

in your IT infrastructure? 

How do you manage the risk of

Data Leakage Prevention

?

Join the new ISSA 

Chapter NL board members and security experts from Websense and xxx for an interesting evening on Data Leakage Prevention

.
Monday 18 November 2013 Restaurant Zuiver, Utrecht. From 18.30 – 22.00.
Agenda
 

ISSA NL Chapter meeting – Advance Persistent Threads

18.30 -

Room open for registration + sandwiches

19.00 -

Opening by Jurgen van der Vlugt (President ISSA-NL)

19.05 -

Sponsor presentation by Websense

19.15 -

UK Lotery Customer Case by Neil Thacker, Websense

20.00 -

Coffee Break & Networking with peers &

ISSA NL Board 2014 Election (MEMBERS ONLY)

20.45 -

DLP in the trenches by Mark Bloemsma

21.30 -

Wrap up and closing

22.00 -

End of meeting
You can obtain 3 CPE for participating in this event.
VENUE:
Restaurant Zuiver
De Herenkamer
Krommewetering 51
3543 AM Utrecht
Register yourselfs at tabel in the Herenkamer
Our Event Sponsor :

PRESENTATION 1: UK Lottery Customer Case
SPEAKER'S BIO: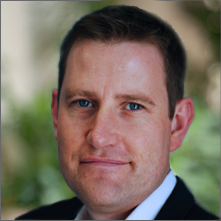 Neil Thacker joined Websense in 2012 and holds the position of EMEA information security and strategy officer.
In this role, Thacker offers advice and recommendations to the security community around their security posture, business processes and the application of security technologies. Working closely with the Websense Security Labs team to understand the threat landscape, he offers organisations advice on how to apply the appropriate level of control to maintain security effectiveness against the latest threats.
Thacker joins Websense with over 10 years' information security experience with 6 years' experience working in financial services at Deutsche Bank and Swiss Re. He later spent 6 years at Camelot, the operator of the UK National Lottery, working as a senior security analyst, where he led the security operations team.
He is CISSP, CEH and OPST certified and is recognised as a thought-leading security practitioner who is passionate about countering the threat from the bad and ugly.
 PRESENTATION 2: DLP in the trenches
ABSTRACT:
So now you know the basics of DLP and how it works. Many other questions arise. How to convince your management and build a business case for DLP? How to define a security policy and implement in your DLP technology. How to explain your management and employees what DLP is? Do you block everything at once or use a phased approach?
SPEAKER'S BIO:
As Consulting System Engineer EMEA Mark Bloemsma is responsible for guiding and advising high-end enterprises in Europe in selecting and implementing the various Websense products. He works closely with product managers to develop the product. Bloemsma entered service with Websense in 2010 as Sr. System Engineer and acted as technical consultant in the Benelux region where he gained broad experience and security expertise. For Websense he has  already extensive experience in the security industry in functions as an advisor penetration / testing - ethical hacking and security consultant at Dimension Data. Mark is Cicso certified with CCNP and CCSP. He started his career in 1998 at Pink Elephant, PinkRoccade now, and kept himself engaged in IT networking including routers, switches and firewalls.
Registration:
Please, register no later than November 12th.
The number of seats are limited.
DISCLAIMER
Neither the ISSA Netherlands chapter nor our host  will assume any liability:
        • if the meeting is be canceled
        • if any of your belongings are be stolen or damaged
        • or in any other case.
When & Where

Restaurant Zuiver
51 Krommewetering
3543 AM Utrecht
Netherlands


Monday, November 18, 2013 from 6:30 PM to 10:00 PM (CET)
Add to my calendar
Organizer
The Information Systems Security Association (ISSA)
The pre-eminent trusted global information security community.
The Information Systems Security Association (ISSA)® is a not-for-profit, international organization of information security professionals and practitioners. It provides educational forums, publications and peer interaction opportunities that enhance the knowledge, skill and professional growth of its members.
Goals
The primary goal of the ISSA is to promote management practices that will ensure the confidentiality, integrity and availability of information resources. The ISSA facilitates interaction and education to create a more successful environment for global information systems security and for the professionals involved. Members include practitioners at all levels of the security field in a broad range of industries, such as communications, education, healthcare, manufacturing, financial and government.
You can find more information about ISSA here http://www.issa.org
The Netherlands ISSA Chapter (ISSA NL)
ISSA has more than 100 chapters throughout the world. The Netherlands ISSA Chapter (acronym ISSA NL) is the local ISSA chapter located in the Netherlands. The ISSA NL chapter was established in 2003.
ISSA-NL 

B

oard 

2017
| | | |
| --- | --- | --- |
| Position | Name |  Email |
| President | Jim de Haas | |
| Vice-president | Peter van der Nagel | |
| Communication & Membership | Paulus Cocu  | |
| Secretary | ? | |
| General Board member | Biswajit Behera | |
Activities Dutch Chapter
The Dutch ISSA chapter regularly organizes local knowledge sharing events. During this events you get to meet and network with other security professionals from different branches to share knowledge and experience. More information on our next knowledge sharing event can be found on our events page.
Membership
If you want more information about becoming a member of the ISSA NL Chapter, please mail to communications@issa-nl.org. You can send your email in Dutch or English. Choose the language you are most comfortable with.