ISSA NL Chapter meeting – Next Gen Firewall and Customer Case IAM

Thursday, February 13, 2014 from 6:30 PM to 10:00 PM (CET)
Event Details
ISSA NL Chapter meeting – Next Gen Firewall & Customer Case IAM
The threat landscape is changings rapidly. IT and security managers can hardly keep up the
pace. The mobile workforce is using the internet on every location while working from home or
traveling. The adoption of 'Het nieuwe werken' accelerates this process.
How do you stay in control

in your IT infrastructure? 

How do you manage the risk of User Traffic and Identities?

Join the new ISSA 

Chapter NL board members and security experts from SecureLink and ABN AMRO for an interesting evening on Next Gen Firewall and Next Gen IAM

.
Thursday 13 Februari 2014 SecureLink, Sliedrecht. From 18.30 – 22.00.
Agenda
| | |
| --- | --- |
|   | ISSA NL Chapter meeting – Next Generation Firewall and IAM |
| 18.30 - | Room open for registration + sandwiches |
| 19.00 - | Opening by Jurgen van der Vlugt (President ISSA-NL) |
| 19.05 - | Sponsor presentation by SecureLink |
| 19.15 - | Next Generation Firewall by Peter Mesker, SecureLink |
| 20.00 - | Coffee Break & Networking with peers |
| 20.45 - | OneID – Identity & Access Management by Jaap Hoekstra (ABN AMRO) |
| 21.30 - | Wrap up and closing |
| 22.00 - | End of meeting |
You can obtain 3 CPE for participating in this event.
 VENUE:
SecureLink Nederland B.V.
Trapezium 224
3364 DL Sliedrecht
T+31 88 1234 200
E info@securelink.nl
Register yourselfs at the registration table
Our Event Sponsor :

PRESENTATION 1: Next Generation Firewall
The security marketplace has changed rapidly over the last four years. As a result of being always online and reading content via web-interfaces. Almost all content is now accessible via mobile apps and browser. New types of firewalls are entering the market.

The layout of the security boundary in an infrastructure requires a new approach. The stateful firewall provides insufficient insight into the applications or content and user activity. Properties of the next generation security gateway include:
Recognize all applications regardless of port number or encryption;

Recognize all content within the application;

The identification of users. 
Because applications, content, and users can be recognized, security policies can be written and enforced. User access to certain applications and content can be granted or revoked. Comprehensive reporting is also part of this solution.

During the evening we will explain, through a number of principles, the functionality of next generation security gateways. Some of the architectural features that will be covered are: The rule of ALL, and Zero Trust architecture. A demo of the next generation security gateway is provided.
SPEAKER'S BIO: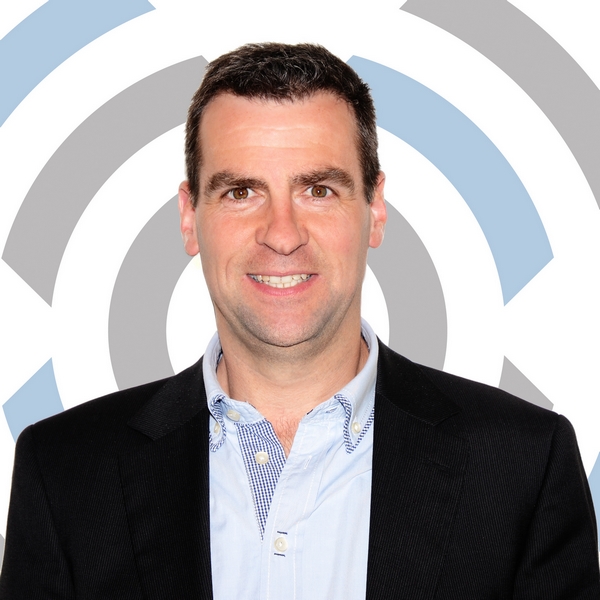 Peter Mesker is an experienced architect/designer/presales for (complex) security- and networking infrastructures and proven successful in converting concepts in a real design. He is focused on the best technical solutions for the customer's environment. After working at Juniper Networks, Peter, as one of four, started SecureLink in the Netherlands. SecureLink is an innovative Benelux orientated security and networking integrator with locations in the Netherlands and Belgium.
 PRESENTATION 2: OneID – Identity & Access Management ABN AMRO
ABSTRACT:
Demonstrate in control on Identity & Access Management while integrating two banks (ABN AMRO and Fortis Bank NL). What are the do's and dont's learned from this exciting journey and what are the results achieved. 
SPEAKER'S BIO: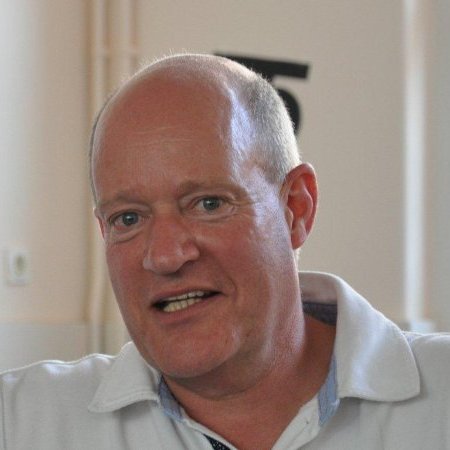 Jaap Hoekstra is part of the Corporate Information Security Organisation of ABN AMRO working on Identity & Access Management (IAM) governance. Together with all Role managers, User managers in the business lines and the Access managers of applications that are provisioned manually, the OneID vision has been developed and implemented. The IAM Community and Access Managers Community have been an important instrument to share the same vision and to support each other.
Jaap has been active in the Identity & Access Management area from December 2010. Before that he was Business Information Security Officer for IST at FBN, being responsible for the implementation of information security controls in the IT organisation (Development and Infrastructure). Jaap has worked as Information Security Risk Manager, IT auditor and Program manager before. He started as a civil engineer, building bridges literally, and holds various computer security related accreditations, including Certified Information Systems Security Professional (CISSP), Certified Information Security Manager (CISM) and Certified Information Systems Auditor (CISA).
Registration:
Please, register no later than Februari 2nd.
The number of seats are limited.
DISCLAIMER
Neither the ISSA Netherlands chapter nor our host  will assume any liability:
        • if the meeting is be canceled
        • if any of your belongings are be stolen or damaged
        • or in any other case.
When & Where

SecureLink Nederland BV
Trapezium 224
3364 DL Sliedrecht
Netherlands


Thursday, February 13, 2014 from 6:30 PM to 10:00 PM (CET)
Add to my calendar
Organizer
The Information Systems Security Association (ISSA)
The pre-eminent trusted global information security community.
The Information Systems Security Association (ISSA)® is a not-for-profit, international organization of information security professionals and practitioners. It provides educational forums, publications and peer interaction opportunities that enhance the knowledge, skill and professional growth of its members.
Goals
The primary goal of the ISSA is to promote management practices that will ensure the confidentiality, integrity and availability of information resources. The ISSA facilitates interaction and education to create a more successful environment for global information systems security and for the professionals involved. Members include practitioners at all levels of the security field in a broad range of industries, such as communications, education, healthcare, manufacturing, financial and government.
You can find more information about ISSA here http://www.issa.org
The Netherlands ISSA Chapter (ISSA NL)
ISSA has more than 100 chapters throughout the world. The Netherlands ISSA Chapter (acronym ISSA NL) is the local ISSA chapter located in the Netherlands. The ISSA NL chapter was established in 2003.
ISSA-NL 

B

oard 

2017
| | | |
| --- | --- | --- |
| Position | Name |  Email |
| President | Jim de Haas | |
| Vice-president | Peter van der Nagel | |
| Communication & Membership | Paulus Cocu  | |
| Secretary | ? | |
| General Board member | Biswajit Behera | |
Activities Dutch Chapter
The Dutch ISSA chapter regularly organizes local knowledge sharing events. During this events you get to meet and network with other security professionals from different branches to share knowledge and experience. More information on our next knowledge sharing event can be found on our events page.
Membership
If you want more information about becoming a member of the ISSA NL Chapter, please mail to communications@issa-nl.org. You can send your email in Dutch or English. Choose the language you are most comfortable with.