ISSA NL Knowledge Sharing Event: The INTERNET of THINGS (IoT)

Wednesday, October 14, 2015 from 5:30 PM to 9:15 PM (CEST)
Event Details
Programm meeting 14 october 2015
Location:  Evert van de Beekstraat 202, Schiphol
Route: route description. 
Schedule

Duration

Speakers

 

17:30 – 18:00

 

 

30

 

Welcome and sandwiches

 

 

18:00 – 18:05

 

 

5

 

Opening by Jim de Haas – president ISSA NL Chapter

 

 

18:05 – 18:15

 

 

10

 

Digital Airport Program by Miguel van Bodegom – Schiphol Group

 

 

18:15 – 19:00

 

45

 

IoT and Information Security  by Esther Luijten – Deloitte

IoT and Privacy by Jan-Jan Lowijs – Deloitte

 

 

19:00 – 19:15

 

 

15

 

Break

 

19:15 – 19:45

 

 

30

 

IoT and Risk Management by Allard Kernkamp – TNO

 

 

19:45 – 20:15

 

 

30

 

IoT Hacking by Ralph Moonen – ITSX

 

20:15 – 20:30

 

 

15

 

IoT in practice by Hans Bos – Microsoft       

 

20:30 – 20:35

 

 

5

 

Wrap-up and next event by Jim de Haas – ISSA NL Chapter

 

 

20:35 – 21:15

 

 

40

 

Networking and drinks

 
Bio: for details on the speakers see their LinkedIn profile via the link.
The INTERNET of THINGS (IoT) has become reality. All kind of devices used in daily live are getting smarter and smarter. Cars, lightbulbs, drones, robots, televisions, refrigerators, central heating, watches, smartphones, beacons and many more, all these devices are connected to networks and the internet mostly by Wi-Fi or Bluetooth.
With the rise of IPV6 the internet of things is getting shape. These devices collect and exchange data among themselves and with third-party service providers in order to enhance the functionalities at home (e.g. reduced energy consumption, dynamic heating) at work or real-time data exchange between companies and customers while traveling (like the Passenger Journey experience for travelers from/to Schiphol Airport).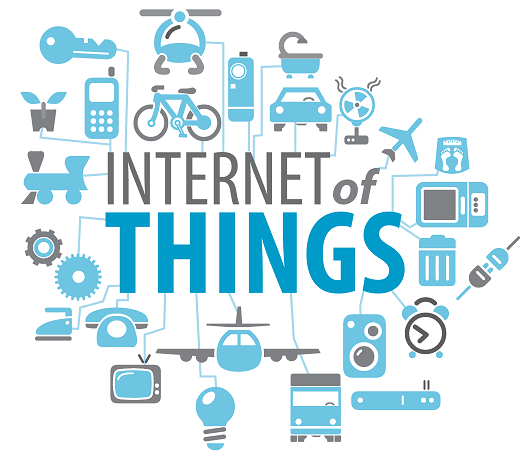 Devices can also be controlled remotely and adapt their behaviour dynamically. It's starting to effect corporate enterprises as well. The coffee machines, the PoE led lights in the office, the building management system, access control systems, CCTV systems, all connected to a network.
History has learned that innovation always runs faster than reliability, controllability and legislation. So what are the challenges of IoT in relation to information security, privacy and risk management, but also how can information security, privacy and risk management contributes in a positive way to successful innovations.
When & Where

Schiphol Group
Evert v/d Beekstraat 202
1118 CP Schiphol
Netherlands


Wednesday, October 14, 2015 from 5:30 PM to 9:15 PM (CEST)
Add to my calendar
Organizer
The Information Systems Security Association (ISSA)
The pre-eminent trusted global information security community.
The Information Systems Security Association (ISSA)® is a not-for-profit, international organization of information security professionals and practitioners. It provides educational forums, publications and peer interaction opportunities that enhance the knowledge, skill and professional growth of its members.
Goals
The primary goal of the ISSA is to promote management practices that will ensure the confidentiality, integrity and availability of information resources. The ISSA facilitates interaction and education to create a more successful environment for global information systems security and for the professionals involved. Members include practitioners at all levels of the security field in a broad range of industries, such as communications, education, healthcare, manufacturing, financial and government.
You can find more information about ISSA here http://www.issa.org
The Netherlands ISSA Chapter (ISSA NL)
ISSA has more than 100 chapters throughout the world. The Netherlands ISSA Chapter (acronym ISSA NL) is the local ISSA chapter located in the Netherlands. The ISSA NL chapter was established in 2003.
ISSA-NL 

B

oard 

2017
| | | |
| --- | --- | --- |
| Position | Name |  Email |
| President | Jim de Haas | |
| Vice-president | Peter van der Nagel | |
| Communication & Membership | Paulus Cocu  | |
| Secretary | ? | |
| General Board member | Biswajit Behera | |
Activities Dutch Chapter
The Dutch ISSA chapter regularly organizes local knowledge sharing events. During this events you get to meet and network with other security professionals from different branches to share knowledge and experience. More information on our next knowledge sharing event can be found on our events page.
Membership
If you want more information about becoming a member of the ISSA NL Chapter, please mail to communications@issa-nl.org. You can send your email in Dutch or English. Choose the language you are most comfortable with.