About this Event
***classes will be in English and/or Dutch, depending on requirements of attendees*** (zie onderaan voor Nederlandse beschrijving)
Japanese Mindfulness Meditation
Cultivate an inner peace that brings calm & strength
Would you like to start or deepen your meditation practice, so you can be present and feel calm and grounded?
In the Japanese Mindfulness Meditation sessions you will (re)connect to yourself, let go of worries and stress, and become more resilient.
We will practice ancient Japanese meditations – breathing techniques, mantra's, visualisations – that focus on balancing head, heart and hara (gut).
This helps you to find your inner strength and cope better with stresses or difficulties in daily life, and to feel happier and healthier.
Meditation is not about distracting your mind from pain or difficulties. Instead, it helps you to deal with stresses, to be true to yourself and to stay calm, whatever life brings.
Meditating together in a group cultivates the feeling of oneness and creates powerful energy. It also offers an opportunity to share experiences
We come together 2x a month, on the 1st and 3rd Tuesday from 20:00 – 21.30.
Each session is run as a complete meditation practice, and will include discussion of the practices, guided meditations, and contemplation.
It is not required to attend every time. For the continuity of your meditation practice and to grow with the group it is recommended to attend regularly.
The Japanese Mindfulness Meditation sessions are open for everyone who is interested in meditation, whether you are a complete beginner or experienced meditator.
drop-in session €15
5 sessions €60 (from €75; 1 free)
(with the 5 session package you can postpone 1 class – so even if you miss another class, you won't lose out)
Info: tessa@tessavankeeken.com | 06 49492924
NEDERLANDS
Japanse Mindfulness Meditatie
Cultiveer een innerlijke rust die kalmte en kracht geeft
Wil je leren mediteren of je meditatiebeoefening verdiepen, zodat je in het hier en nu kunt zijn en je kalm en geaard voelt?
In de Japanse Mindfulness Meditatie sessies kom je tot jezelf, laat je stress en zorgen los, en voel je je krachtiger.
We zullen eeuwenoude Japanse meditaties – ademhalingstechnieken, mantra's, visualisaties – beoefenen die gericht zijn op het in balans brengen van hoofd, hart en hara (onderbuik).
Dit helpt je om je innerlijke kracht te vinden, beter om te gaan met stress en moeilijkheden in het dagelijks leven, en je gelukkiger en gezonder te voelen.
Meditatie is niet een manier om pijn en problemen uit de weg te gaan. Het helpt je juist om met stress en moeilijkheden te gaan, om trouw aan jezelf te zijn en je rust te bewaren, wat het leven ook brengt.
Samen met anderen mediteren in een groep stimuleert het gevoel van eenheid en creëert krachtige energie. Het biedt ook de mogelijkheid ervaringen te delen.
We komen 2x keer per maand samen, op de 1ste en 3de dinsdag van 20:00 – 21.30.
Elke avond is een afgeronde meditatie sessie en omvat bespreking van de oefeningen, begeleide meditaties en reflectie.
Het is niet noodzakelijk elke sessie bij te wonen. Voor de continuïteit van je meditatie beoefening en om samen met de groep te groeien is het echter aan te raden regelmatig te komen.
De Japanse Mindfulness Meditatie sessies zijn toegankelijk voor iedereen die geïnteresseerd is in meditatie, of je nu een beginner of ervaren meditatie beoefenaar bent.
drop-in sessie €15
5 sessies €60 (ipv €75 – 1 gratis sessie)
(bij 5 sessies kun je 1 les uitstellen – dus zelfs als je nóg een sessie mist verlies je niets)
Info: tessa@tessavankeeken.com | 06 49492924
What others say:
"Tessa is an excellent meditation teacher: she not only is knowledgeable about Japanese mindfulness, but also patient and kind. She teaches meditation with compassion, providing a safe space for learners. I always felt at ease during her classes, free to ask any questions or share opinions and comments. Highly recommended!"
- Tiziana Soverino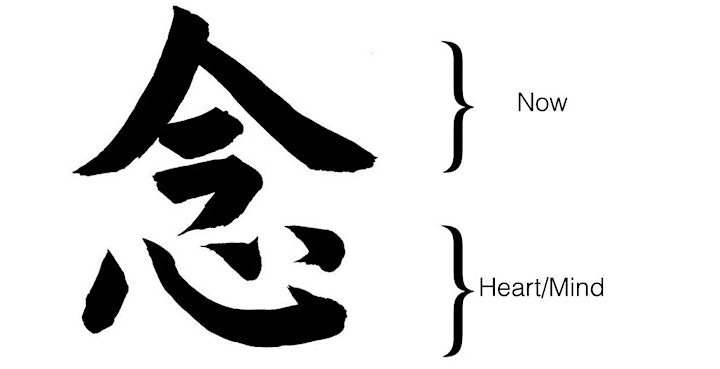 Japanese Kanji for Meditation: being present with heart & mind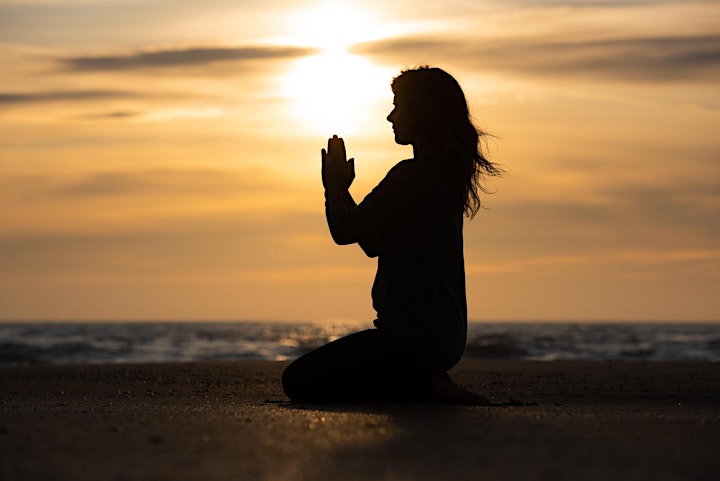 Inner Leadership Mentor and Meditation & Reiki teacher Tessa van Keeken:
"It is my passion to help people to (re)discover and dare to be their true self, to embrace their inner power, and to calm their body and mind - not only during a class or treatment, but also long term in daily life."
Inner Leadership Mentor en Meditatie & Reiki leraar Tessa van Keeken:
"Het is mijn passie mensen te helpen zichzelf te (her)vinden en te durven zijn, om in hun innerlijk kracht te kunnen staan, en geestelijk en lichamelijk tot rust te komen - niet alleen tijdens een klas of behandeling, maar ook op lange termijn, in het dagelijks leven."