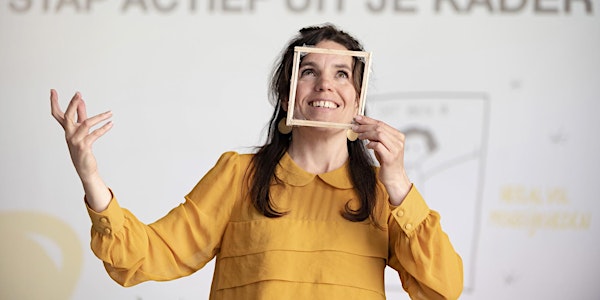 Journey of Change: An anecdotal approach
On August 23, 2022, DesignThinkers Academy invites you to a theater school by Femke Deckers on visualized change.
When and where
Location
DesignThinkers Academy Nieuwe Leliestraat 13 1015 Amsterdam Netherlands
About this event
Everyone says you need to be creative and innovative. But what does it actually take to think outside of the box, deal with uncertainty or break the status quo? On August 23, 2022, Femke Deckers is coming to the DesignThinkers Academy Studio in Amsterdam for a "theater college", in which she alternates between her personal story (theater) and her professional knowledge (college). A Creative Thinking Facilitator by profession, Femke will take you on a journey of "self-innovation", inspired by an intensive surgery she went through. In this theater college, Femke will walk you through the 7 creative attitudes that are crucial in innovation and in life. This is a performance for people in transition, and organizations in transition.
This talk took root when Femke had her life flipped upside down: she was faced with the possibility of never being able to walk again after an intensive surgery that damaged her spinal cord. A creative by profession, she then had to apply them in her own life to re-invent herself. Now, she's sharing her personal story in hopes that people can get inspired to overcome the fears of uncertainty and self-imposed boundaries, so that they can open the door to a world of new possibilities.