Description
KICKSTART EUROPE 2019
KickStart Europe is focused on trends and investments in tech and digital infra: cloud, data centers & fiber. This networking & strategy summit helps to explore the emerging trends and insights shaping the digital industry.
Amsterdam RAI forms the meeting point where the latest insights are shared by CBRE, Gartner and many others, and where networking with the European industry takes place.

HOTEL
For our international guests, we have selected two hotels: Novotel Amsterdam City (15 min by foot) and
Eden Hotel Amsterdam (20 min. with metro and taxi).
BOOK YOUR HOTEL HERE
MONDAY JANUARY 14 - WELCOME RECEPTION
All attendees are invited for a welcome reception to informally meet the other attendees. If you would like to join the pre-event, please sign up during registration (free)
DATE & TIME: January 14, starts at 7.30 PM
VENUE: Amtrium, RAI Amsterdam
OFFICIAL SPONSOR OF WELCOME RECEPTION: STARLINE - UNIVERSAL ELECTRIC CORPORATION
TUESDAY JANUARY 15 - KICKSTART EUROPE CONFERENCE
WHEN Doors open at 09.00, program starts at 10.00. At 16.30, the network reception starts.
OFFICIAL SPONSOR OF CLOSING RECEPTION: ROVISYS
See for the tentative program: www.kickstartconf.eu/program
WHERE Amsterdam RAI Convention Centre, Amtrium (Hall 4). Address: Europaplein 2-22, 1078 GZ Amsterdam.
Parking: Vistitors can best park at P9 or P10 at the RAI, which is the closest parking to the venue. Walk to entrance Amtrium, located on the left side of the Roast Room.

WHO We use a meeting tool called 'Conversation Starter' to make sure you get the most out of KickStart Europe. To meet the right people at KickStart Europe, you set up a profile and start connecting!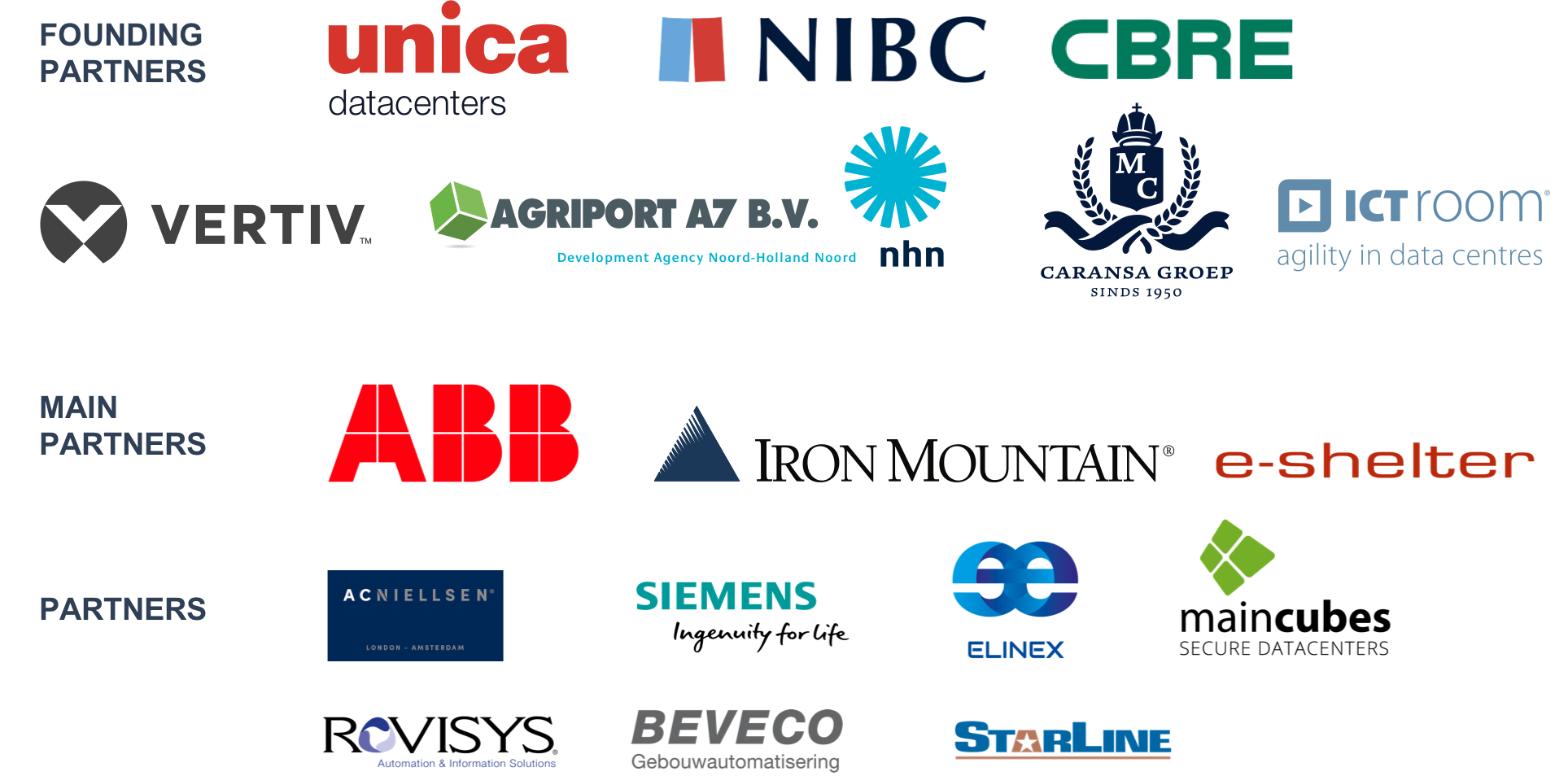 Founding partners of KickStart Europe are: NIBC, Vertiv, Caransa Groep, Unica Data Centers, CBRE, ICTroom, Development Agency Noord-Holland Noord & Agriport A7
Main partners are ABB, e-Shelter and Iron Mountain Data Center
Partners are AC Niellsen Data Centers, RoviSys, Siemens, Elinex, Maincubes & Beveco

See our eventpage for more details.