About this Event
Ahoy all plastic fishermen!
On April 27th, the whole of Amsterdam will turn orange once again. Celebrating the King's birthday is always a lot of fun, but it comes with an unfortunate side-effect: plastic in our beautiful canals.
And that's where we come in! On April 28th we want to involve as many people as possible and sail the canals of Amsterdam together, on the hunt for plastic. We need your help! Koningsvissen is a collaboration: we can only do this together, with your help. Are you ready to stop talking and start doing?
The event will take place at the beautiful Muziekgebouw aan 't IJ (Piet Heinkade 1) and start at 13:00, when we will hop on our fleet of boats to cruise the canals for plastic! Get your ticket now, it's free, fun and a great way to cure a hangover ;)
Speaking of boats, are you a dashing captain with a beautiful sloop? Can you carry a bunch of eager plastic-fishermen? The more boats we have, the more people we can include in our event and the bigger the impact we can make! Sign up here!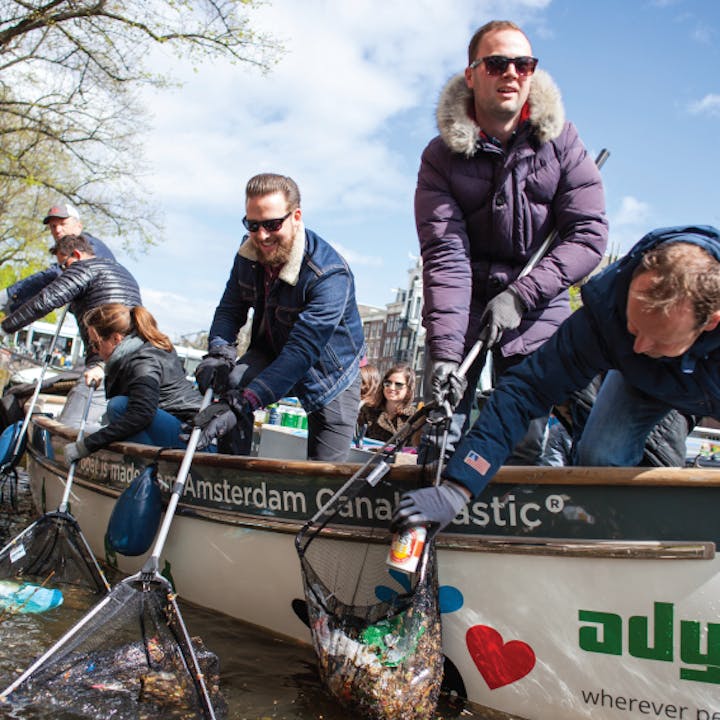 With the help of more than 250 people last year, we collected 245 bags of waste. Our aim this year is to bring even more people together, people who care about the plastic problem and who want a clean city.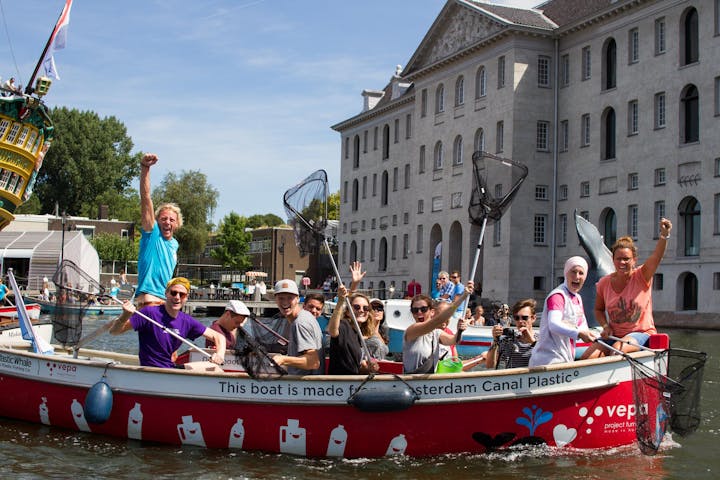 Plastic Whale Foundation
Plastic Whale consists of a company (BV) and a Foundation, but we all have the same goal: plastic-free waters! The company does team-building trips and builds boats and furniture, while the Plastic Whale Foundation focuses on two things: big public events like this one, and our school program.
The main focus of the Foundation is to educate youngsters about the plastic soup. Since 2014 schoolchildren can go fishing with the Foundation. With a growth in funds and donations, we were able to involve more schools and children than ever before. In 2018 we went fishing with over 2000 kids. Want to know more about how activate children to be part of the solution, visit our website.