Description
A revolutionary fun networking event hosted by WE Club and KW9.
Meet your connections face to face and get inspired by people in your wider network. We make sure it will be authentic and comfortable, true WE Club style, with good food and drinks in a boutique canal house setting. No awkwardness of networking and pitching your business, we will meet each other like friends (cause friends are the most supportive network we can imagine).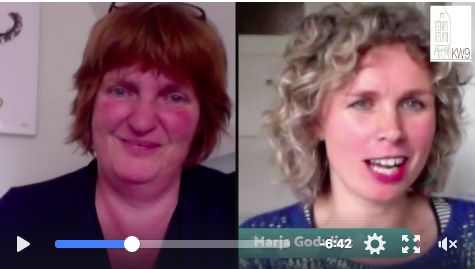 Watch this interview with Helene and Marja why this event is revolutionary!
This happening is about connecting before the summer slows our work down. We will share and learn from each other around the theme 'Freedom'.
You can give and/or follow short workshops. Fellow entrepreneurs share and demo their most valuable and personal insights to support your business and personal quest for freedom. This afternoon is about sharing what you LOVE doing and letting others experience your unique gifts. Connecting with others because they get to see the real YOU.
There will be 4 rounds of 30 minute taster workshops, to get inspired and to get to know each other better (workshops starting at 4, 5, 6 and 7PM). We will organise and divide the workshop spaces upon arrival. First comes first serve base (space for 24 people to host their own workshop). You can decide on the spot to host a workshop, no need to inform us before hand.
We are striving for a full house, which is maximum 75 participants. Ample opportunity and comfortable ways to authentically connect for introverts, HSP and conscious women on a mission. In between the workshops networking will be facilitated by Helene and Founder of the WE Club -Marja Godvliet. Cold drinks, jammie snacks and delicious dinner provided by the charismatic owner Helene Spork.
You wil go home with:

• Insights and Aha moments - how can you get more freedom in your life.
• New Connections - we will facilitate you to meet people who add value to your business
• Nurtured Body and Soul - Enjoy the delicious vegetarian food, wonderful setting and good people
Participation in this happening is €35,- EXCL. BTW this includes free drinks, dinner!!! and all workshops. Wine and beer is available for a donation in our honesty box. Invoice will be provided.
Payment and reservation in advance.
Meet and greet from 3:30-4:00PM, first workshop round starts at 4:00 PM. New workshop round every hour. You can come and go as you like.

Visit our page (http://www.meetup.com/Women-Entrepreneur-Club/about/comments/?op=all) for more Group reviews.

--------------------------------------------------------------------

Prepare for this MeetUp and get my free tools to connect easily, and joyfully attract more business. http://bit.ly/IGNITEmyTRIBE

WE Connect & Rise together!

http://www.facebook.com/WEClubEU