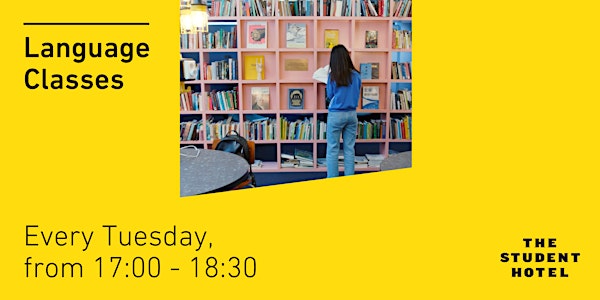 Language classes
Bienvenido! Benvenuto! Bienvenue! Wilkommen! Welkom!
About this event
The Student Hotel has teamed up with language schools to help you survive in a different country. What is a better way to start your new adventure by learning the language, getting to know the culture and meeting other students within the community!
Interested? Sign up for your favourite language class or maybe even join all the languages!
10th, 17th , 24th and 31st of August - Dutch classes
Hi! Nice to meet you. My name is Igor. I will be your Dutch language trainer. Travelling around the world I know how it feels to get hit by the language barrier. That's why I created with The Student Hotel the online Dutch language course for beginners. You will boost your Dutch speaking skills to find your way in The Netherlands. It's time to connect with the locals. Stay curious!
* If you sign up, you agree with the recording of the sessions*