Sales Have Ended
Ticket sales have ended
This event is sold out.
Sales Have Ended
Ticket sales have ended
This event is sold out.
Hands on workshop for defining the DNA of your business to avoid wasting time, money and energy on the wrong idea and build a Happy Startup.
About this event
Join us for a live workshop and learn the 8 steps for building your Happy Startup.
We see the world changing, and people looking for more meaning and purpose in their work and we need a new model for business with new definitions of success. This is where the Happy Startup canvas comes in.
This hands on workshop is facilitated by Carlos Saba, co-founder of The Happy Startup School—an online school and organiser of gatherings for purpose-driven entrepreneurs and leaders that balance money with meaning.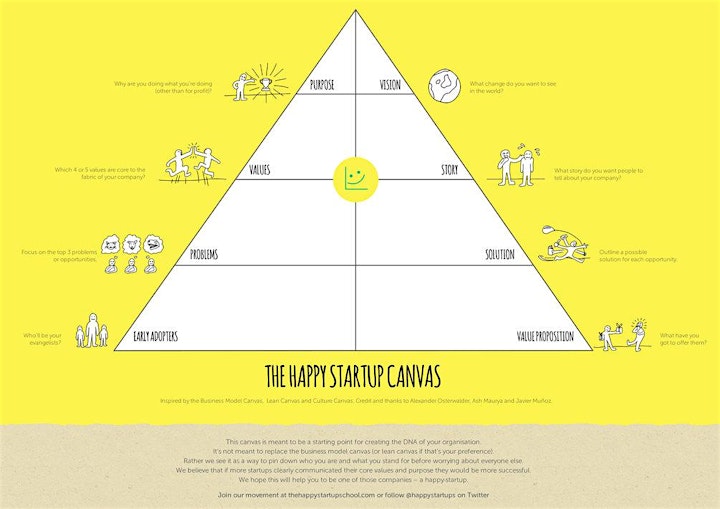 By learning how to use this simple tool you'll be more confident in what you're doing (and why), clearer on what to focus on right now and avoid being just another statistic. Ultimately it will help you bake happiness into the DNA of your business.
The Happy Startup Canvas helps you combine the how and the what with your why in 8 simple steps. Having completed the canvas you'll find the clarity and motivation to build a business that balances money and meaning.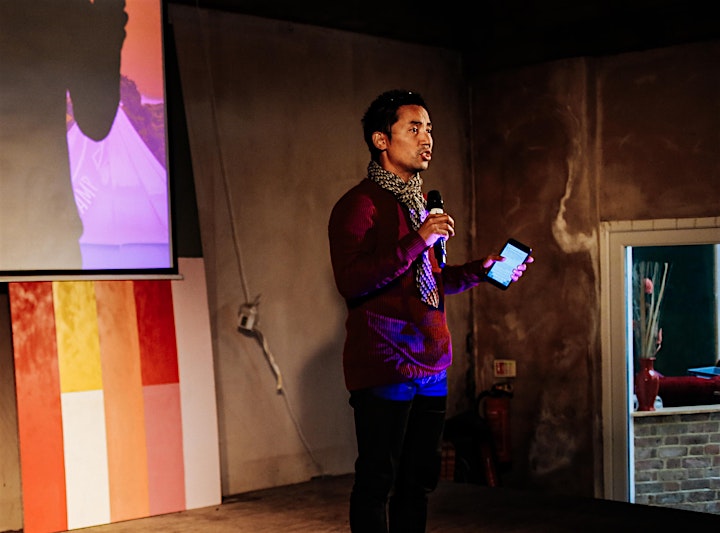 Who is this workshop for?
This workshop is valuable whether you have a new business or small project, or even if you're looking to re-ignite the flame in your existing venture. It will be highly interactive and you'll be working in groups to help each other develop and refine your ideas. It will also be quick fire and playful so you don't get too bogged down in detail and begin to lose energy.
In total you will go through 8 exercises to complete your canvas – from getting clear on your why, to developing a killer value proposition. By the end of the workshop you'll have a clearer picture of the business you want to create and what you should be focussing on next. You'll also make some new friends and maybe even find fellow collaborators and supporters.
The Program
Learn how to build your own Happy Startup.
18:00 - Doors open & a bite to eat
18:30 - Word of welcome from Kai Brouwer (founder Treehouse Tribe)
18:45 - Intro talk by Carlos Saba (co-founder Happy Startup School)
19:15 - Purpose & Vision (activity)
19:30 - Values & Story (activity)
19:45 - Problems & Solutions (activity)
20:00 - Early Adopters & Value Proposition (activity)
20:15 - Q&A and drinks
21:00 - Goodbyes