Leadership for the 21st Century. Transform companies into communities. Purpose and value-driven leadership. Inclusiveness.
About this Event
Creando una cultura de confianza
La importancia de la confianza es obvia: es la fuerza elemental que permite que las personas, las comunidades y las organizaciones prosperen. Hoy, más que nunca, la confianza es un valor esencial para ayudar a fomentar la colaboración, profundizar el trabajo en equipo, impulsar el compromiso y ayudar a las personas y organizaciones a gestionar el proceso de cambio sin fin. Cuando la confianza está presente, las personas dan un paso adelante para trabajar juntas.
Liderazgo: a la vanguardia del aprendizaje
Después de más de 20 años de trabajar en la transformación organizacional, hemos sintetizado nuestros aprendizajes en un programa de Liderazgo probado y efectivo: Liderazgo Impulsado por el Alma. Cientos de personas se han embarcado en el viaje de aprendizaje para convertirse en agentes de cambio dentro de sus organizaciones.
Enseñamos a los líderes cómo crear un ambiente donde la confianza mutua sea el status quo. Los agentes de cambio ayudan a crear la capacidad de aprendizaje dentro de sus organizaciones. A su vez, estos participantes ayudan a crear comunidades en las que los poderes del espíritu humano tienen espacio para amar, aprender y cooperar, y se les anima y honra.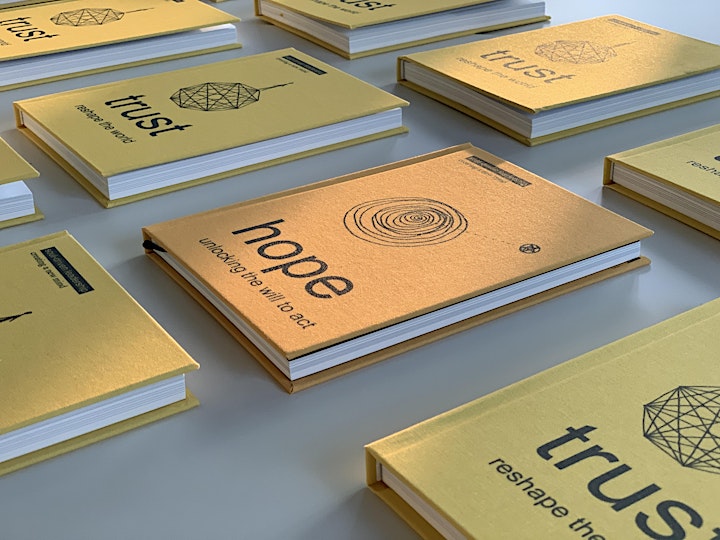 Curso 1: confianza, remodelando el mundo
El Liderazgo Impulsado por el Alma es un programa de desarrollo de capacidades. Ayuda a los participantes a liberar su potencial para transformar su organización en una comunidad donde las personas apasionadas se desarrollan, aprenden y continúan creciendo juntas. El primer paso de ese viaje es un curso de 3 días en el que los participantes mejoran sus habilidades para crear un ambiente de confianza. Las principales capacidades que cubrimos son:
escuchar a los demás
participar en conversaciones significativas.
reflexionar sobre nuestras palabras y acciones
Los conceptos de los cuales desarrollaremos una comprensión más profunda son:
organizaciones como comunidad
construir un ambiente de confianza
el significado del propósito individual y organizacional
desarrollo de capacidades para el individuo
Liderazgo Impulsado por el Alma definitivamente es para ti, si:
deseas influenciar a tu organización para mejor.
estás dispuesto a desarrollar una organización de aprendizaje.
estás listo para integrar nuevas cualidades de liderazgo en situaciones de la vida real en el trabajo
Fechas:
5-6 y 9-10 de noviembre de 2020
Horario:
Trabajaremos todos los días en 1 espacio de tiempo: 17: 00-20: 30.
Included:
Materiales enviados a la dirección de tu casa u oficina
Facilitación por entrenadores acreditados
Acerca de soul.com
Soul.com es una empresa internacional de formación y consultoría. Nuestro propósito es inspirar, capacitar y acompañar a millones de personas para dedicar sus vidas a hacer que el mundo funcione para el 100% de la humanidad.
Hacemos esto al empoderar a las personas para que se conviertan en agentes de cambio que puedan transformar sus empresas en comunidades.
Trabajamos con diversos grupos y organizaciones. Desde multinacionales globales, hasta pequeñas startups, desde entidades gubernamentales hasta universidades. Lo más importante es que trabajamos con personas: seres humanos que pueden remodelar el mundo a través de un trabajo significativo.