Description
LIOF Foreign Investors Event 2019: the network event for foreign companies based in Limburg
Limburg has over 550 investors with a parent company abroad. We are proud of you and your investment in the region. Therefore, we would like to invite you to our annual event and share a toast with you. LIOF's goal is to strengthen the regional investment climate and therewith the economy. You and your company play an important role in the growth of this regional economy.
Reasons for joining the Foreign Investors Event
At this event we will introduce the latest trends and discuss how to deal with several disruptive phenomena in the economic future. But most of all, we offer you a unique opportunity to meet other representatives of companies that landed in Limburg over the years. During the network drink a few parties will inform you and answer questions you may have about working and living in Limburg.
The Foreign Investors Event will take place on Wednesday October 30th from 2:00 till 6:00 PM at Kasteel Groot Buggenum in Grathem, close to Roermond.
About our keynote speaker
As keynote speaker, Ruud Veltenaar, trendwatcher, philosopher and writer, will share his view on three important disruptive phenomena in the economic future:
- the impact of exponential technologies
- the transition to sustainability
- globalization.
What will be the impact for you and your company? How to deal with these phenomena and their unpredictability? Can we influence these effects, and if so, what can we do about it?

Program
2:00 – 2:30 Start of the event – welcome drinks
2:30 – 3:00 Welcome and introduction
3:00 – 4:00 Keynote 'Once upon a future: The most inspiring experiments about your future' by Ruud Veltenaar
4:00 – 4:15 Break
4:15 – 6:00 Networking & drinks with knowledge fair
Welcome and introduction by Tys van Elk, Managing Director at LIOF, Joost van den Akker, Regional Minister of Economic Affairs, Education and Sports, and Jeroen Nijland, Commissioner at the Netherlands Foreign Investment Agency. Knowledge fair by the Maastricht International Centre, the United World College, and the Employee Insurance Agency (UWV).
Sign up for this inspiring event!
Sign up for this event through the green 'Register' button. We would like to welcome you on October 30th. Will we meet you there?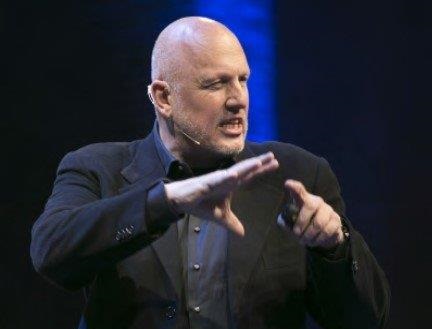 Ruud Veltenaar inspires transformation by conducting almost 300 'inspiriments' every year for business leaders, entrepreneurs and professionals worldwide. His positive combination of a clear vision of the future and concrete, inspiring action points is unique, refreshing and most of all incredibly contagious.