LIVE ALBUM RECORDING GIDEON TAZELAAR, IAN CLEAVER, JORIS ROELOFS, FELIX MOSEHOLM, BENJAMIN HERMAN, featuring JORGE ROSSY
About this event
Limited tickets are now on sale for an exclusive live album recording of two of the
Netherlands' biggest jazz talents: Gideon Tazelaar (tenor sax) and Ian Cleaver
(trumpet), joined by the great Jorge Rossy (drums).
At this unique event in Studio150 / Bethlehemkerk, you are invited to the live
recording of the second album of trumpeter Ian Cleaver and saxophonist Gideon
Tazelaar, who will play together with legendary drummer Jorge Rossy (drums),
Felix Moseholm (bass), Benjamin Herman (alt sax) and Joris Roelofs (bass clarinet).
This recording is part of New Amsterdam Jazz' series "The Masters", in which each
edition, (a) young talent (band) and a more renowned master in jazz record a live
album together. The evening is organized in partnership with Amarte Studio
Concerts.
Saxophonist Gideon Tazelaar, trumpeter Ian Cleaver, and bassist Felix Moseholm,
– 'The Kittens' as drummer Jorge Rossy calls them – started their musical bond in
New York City in 2017, where they shared the stage with musicians like Reggie
Workman, Wynton Marsalis, George Coleman, Rodney Green, and Joe Farnsworth.
During the Copenhagen Jazz Festival 2018, master musician Jorge Rossy
spontaneously joined Moseholm and Tazelaar for a performance. Determined to
play again with Rossy, Tazelaar and Moseholm organized a small Amsterdam-tour
with the drummer in the summer of 2020. This time also Ian Cleaver joined the
group. The newly found musical connection led to the recording of their debut
album Volume 1 which was released by DOX Records in May 2021. The album
received high praise in the press; headlines included "Make way for the new jazz
generation" (NRC Handelsblad) and "THE two jazz talents of the Netherlands
release debut album together" (Parool).
About New Amsterdam Jazz
Stichting New Amsterdam Jazz has the mission to amplify the sound of the jazz scene based in the Netherlands and connect it to jazz scenes around the world. https://www.newamsterdamjazz.org​
Book your tickets now to attend the live recording of their second album!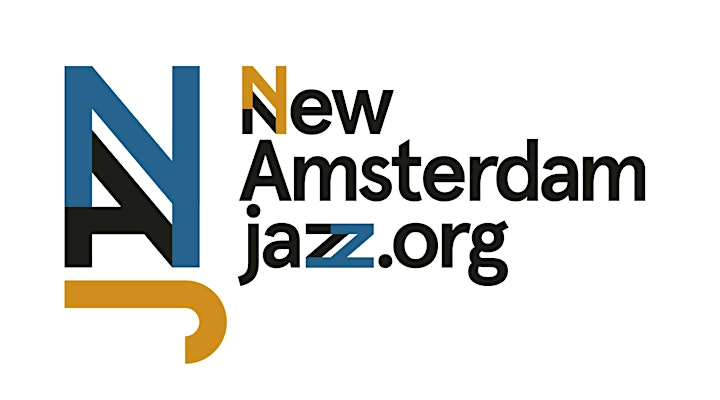 Organiser of Live Album Recording - Gideon Tazelaar & Ian Cleaver
Studio 150 - Bethlehemkerk is a state of the art music recording facility, a live music venue, a livestreaming temple and whatever else we want it to be. It is built in a completely renovated monumental church from 1924, only one metro station away from Amsterdam Central Station.