About this Event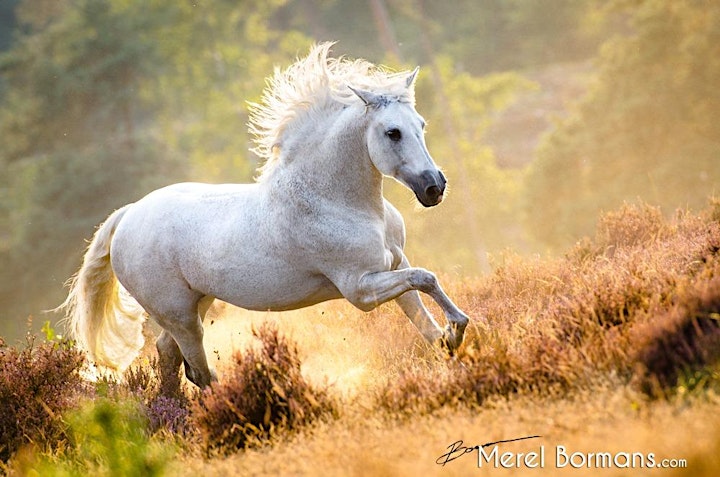 Is it your dream to take amazing photographs of horses?
You get the opportunity to learn more about equine photography and take photos of wonderful horses at an incredible location during this one-time exclusive photography workshop!
Throughout this workshop you will photograph during the best moment of the day; the golden hour at sunset. The sun lowers, creating a gorgeous golden light casting over the land. The shadows soften and you can photograph against the light, creating a magical atmosphere in your photographs.
In addition to the great photo opportunities, we will show you how to capture the best moments, how to determine the correct camera settings and we'll show you what to look for in a great equine photo and how to make stunning photographs of a horse in freedom.
We will offer you a one-time and exclusive equine photography workshop by Lisa Dijk and Merel Bormans, don't miss out!
You can join this workshop for $390 per person, registration is possible through our website as well: https://www.horsephotoexperience.com/en/workshops_en/equine-photography-workshop-los-angeles/