Description
'But... I can't draw...'
No worries. We also had to learn it one day.
Now we will learn you how you can use sketches. Within your daily profession.
Within just a few hours you will learn all the basics!
This 'Functional drawing' course gives you professional advantages:

Convince people about your idea
Make meetings shorter and more effective
Get better feedback on your plans
Create a shared vision within your team
These are the main goals of our course. And during the Dutch Design Week it is possible to individually subscribe! Lots of companies and teams have already enjoyed this course. From small groups up to complete companies (+200 people).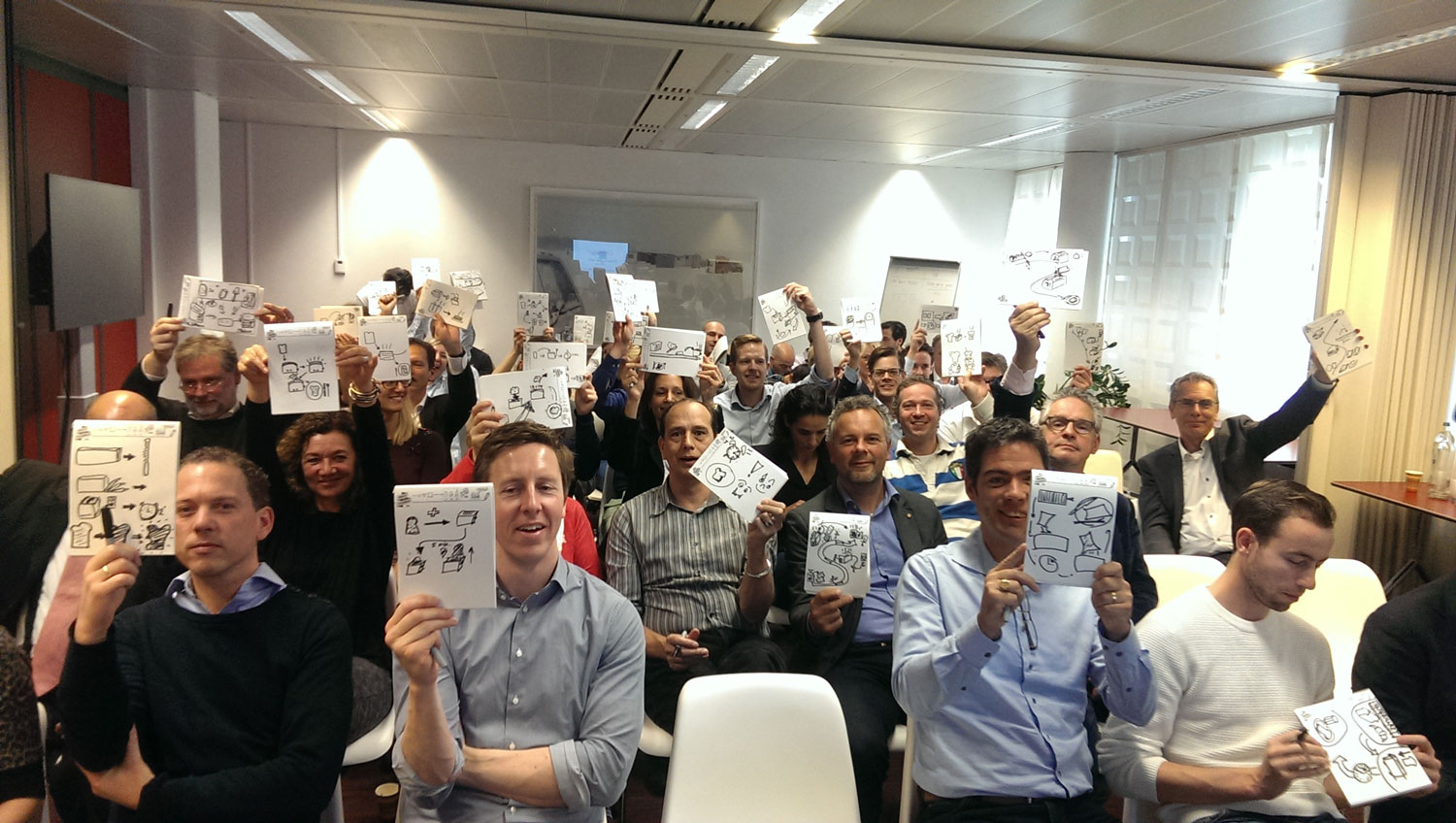 So now it is your turn. Use your educational budget usefull and fun at the same time. Come and join other visual enthousiasts.
Who should certainly apply?

(Young) Professionals looking for new ways of working.
Consultants explaining different processes to customers daily.
Researchers presenting complex ideas to noobs.
Teachers who knwo that their students love visuals. And want to use that power during class.
Powerpoint users that fall asleep during their own bullets, stockphoto's and number of slides.
Starters that want to stand out in future career steps.
October 25, 26 and 28 at 09.30 - 12.30 in Eindhoven, Dutch Design Week. Costs include all materials and free entrance card for the Dutch Design Week!

Prices including V.A.T. and you're able to receive an invoice.
Other sites:

Dutch summary:
Effectiever communiceren met tekeningen zodat je training, presentatie of vergadering soepeler loopt? In een workshop van een dagdeel je in de praktijk om met tekeningen ideeen krachtiger te communiceren, structueren en te gebruiken om vergaderingen en sessies te faciliteren.

De belangrijkste voordelen:
Overtuig je collega's van jouw ideeen

Maak vergaderingen korter en effectiever

Krijg betere feedback op je plannen (want de ander begrijpt je beter!)

Creeer een gedeelde visie met je team