Description
We are proud to invite you to the second in line of the alumni lecture series. With this series of events we would like to inspire current Media Technology students and bring together alumni. The goal of these events is to bridge the gap between Media Technology students and alumni from different fields. The second event will bring us alumni who work in the field of research and will take place at the venue of the Semester Project exhibition.
Are you a student?
So you have had an interesting time spent with art, technology and a collaboration of both. Maybe only one semester, maybe four or more. No matter what, undoubtedly you thought at some point "What's next?", Alumni events group to the rescue! We will provide you with some thought triggering, horizon broadening, synaps stimulating lectures.
Are you an alumnus?
There will be a way to catch up with fellow graduates – and to see what the graduates-to-be are up to. Furthermore, you as a graduate could be an example to us peewees, and therefore your presence is very much appreciated.
Programme:
14:30 - Join us at Old School Leiden
15:00 - Welcome
15:05 - Zane Kripe
15.30 - David Graus
16.00 - Ongoing drinks
The Semester Project exhibition is open from 11.00 - 18.00 in the same location. Check this link for more details.
About the speakers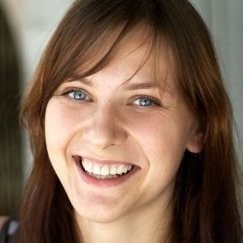 Zane Kripe
Zane Kripe is PhD candidate at Leiden University's Institute of Cultural Anthropology and Development Sociology. Her research is on geek culture and ideas about technological futures in Southeast Asia, in particular Singapore. She contributes also to the Leiden Anthropology Blog. Before completing the Media Technology MSc program, Zane obtained a BA in Political Science at Riga Stradins University.
In the talk Zane will tell how her Media Technology degree got her to do research at hackerspaces and start-up incubators across Southeast Asia, and why she thinks having great colleagues is way more important than having great research proposals.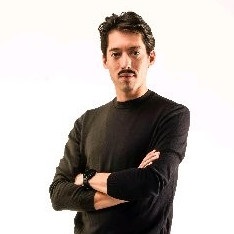 David Graus
David Graus works at FD Mediagroep, where he is the lead data scientist on two projects that apply artificial intelligence to personalize/summarize business and financial news and radio. He holds a PhD in information retrieval and natural language processing from the University of Amsterdam, an MSc in Media Technology (obviously...), and a BA in Media & Culture. With a strong opinion on filter bubbles, algorithmic discrimination, and the general fear of AI, David regularly voices his professional thoughts as part of the public debate.

Stay connected!
Media Technology has as great group of alumni on LinkedIn. Feel free to join and get updates about upcoming events:
https://www.linkedin.com/groups/898727/

Hope to see you there, on the 15th of December!
Previous editions
What's Next? #1 about creative entrepeneurship was held in March 2018.
Organiser of Media Technology: What's Next? [Research]
The Media Technology MSc programme is a place where students are encouraged to formulate their own scientific questions, and to translate personal inspirations and curiosities into their own research projects. To answer these questions, students create actual products, because we are convinced that by doing and creating, new scientific insights into the underlying question are encountered. The programme is a joint initiative of Leiden University's computer science institute (LIACS) and the Academy for Creative and Performing Arts.