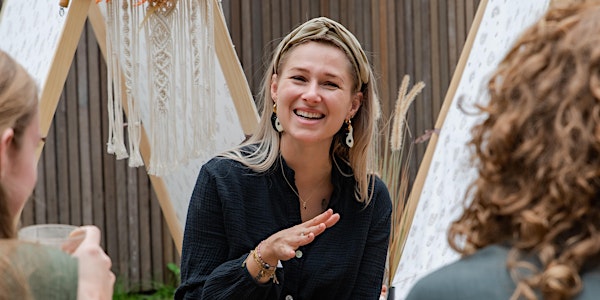 Mental Health Awareness Masterclass
Mental Health Awareness Masterclass by Floor van Tuijn
When and where
Location
The Student Hotel Eindhoven 1 Stationsweg 5611 AA Eindhoven Netherlands
About this event
Mental Health Awareness Week runs from October 2nd until October 8th. Therefore, we decided to educate our TSH community and raise awareness about mental health.
Floor van Tuijn will be hosting a masterclass at the auditorium. You will dive into the power of mindset and by the end of this masterclass you will have more knowledge about the different types of anxiety and how it effects our daily lives. You will have some tools to unwire your mindset and learn how to choose YOU. This masterclass will include methods to help change negative thoughts into positive ones, setting boundaries and finding a healthier study/work and life balance.
This masterclass is useful for anyone who would like to cultivate a growth mindset, discover self development and to help those to feel less alone with their thoughts, feelings and anxieties.