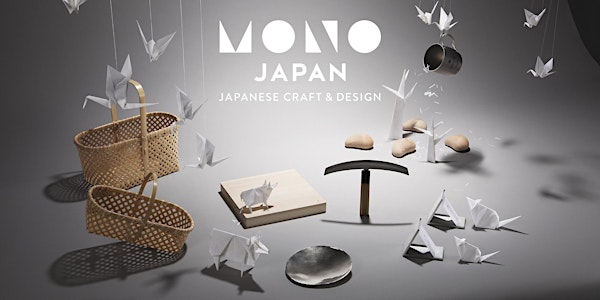 MONO JAPAN 2018
When and where
Location
Lloyd Hotel & Culturele Ambassade 34 Oostelijke Handelskade 1019 BN Amsterdam Netherlands
Description
MONO JAPAN 2018
16-18 February 10:00 - 18:00
19 February B2B event (invitation only)


MONO JAPAN is a celebration of contemporary Japanese craft and design. It is an event and a platform devoted to sophisticated beauty grounded in tradition, enriched with contemporary thinking, and refined to perfection with uncompromising skills. MONO JAPAN represents design that defies the gravity of the mundane and brings joy to the simplest rituals of every day.
Once a year, MONO JAPAN presents a carefully curated selection of exceptional Japanese products and introduces its makers to the European audience. It initiates and facilitates collaboration between Japanese and European artists and designers. The yearly event created in collaboration with and staged at the Lloyd Hotel & Cultural Embassy Amsterdam, includes presentations, workshops and exhibitions as well as a public and B2B product fair please visit www.monojapan.nl for more details and the program.


F.A.Q.
How can I pay at the event?

You can pay with either cash or a Dutch debit card, unfortunately it is not possible to pay by credit card.


Do I need to register for the lectures and workshops?

You can buy tickets for the workshops on www.monojapan.nl. There is no registration required for the lectures.


Do I have access to the event with my workshop ticket?

No a separate ticket is required to visit the event.


Is MONO JAPAN 2018 wheelchair accessible?

Yes the Lloyed Hotel is entirely wheelchair accessible. Notice: during the middle of the day the exposition rooms can be become quite crowded so it is advisable to come towards the beginning or the end of the day to enjoy more flexibility.

Is there a wardrobe?

Yes there is.


Are pets allowed?

No unfortunately not.


Will there be an opportunity to enjoy Japanese food?

Yes Japanese food will be sold at the event.