How to serve the European market in a quick and reliable way
About this Event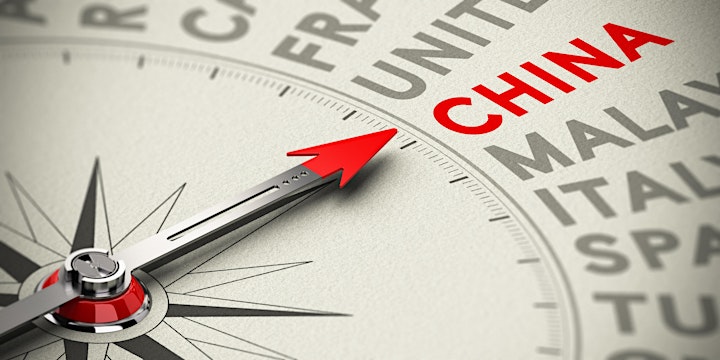 Dear Sir, Madam,
Europe is an interesting market for Chinese companies. With more than 244 million consumers within a range of 1000km, The Netherlands, especially the Venlo Region, is a very attractive location to serve this European market.
We kindly invite you to for the webinar "Multimodal connectivity into Europe" on October 29, 2020 from 9:00 AM to 10:15 AM (CET), 16:00 PM to 17:15 hours PM (CST).
During this webinar speakers from the Port of Rotterdam, rail terminal operator Cabooter Group, logistic service provider XPO, and Fontys University of Applied Sciences will present the possibilities of the Netherlands as a gateway into Europe via the Venlo Region.
Make sure you join this session, as we cover:
The Port of Rotterdam: connectivity, innovation, and the corridor to the Venlo Region.
Multimodal connectivity in Venlo Region, and the largest inland rail terminal of the Netherlands for trains to/from Europe and China.
Why is synchromodal transport is interesting for your business?
Why a large logistic service provider has chosen for the Venlo Region.
There will be a short Q&A at the end of the webinar as well.
We look forward to seeing you on October 29.
尊敬的女士先生,
欧洲对于中国公司来说是一个非常有吸引力的市场。在一千公里的半径内聚集着2.4亿的富裕消费者。而荷兰,尤其是芬洛地区,更是在此市场的中心位置。
我们真诚的邀请您参加我们的网络论坛"中欧贸易多式联运"。会议时间是2020年10月29日,欧洲时间上午9点到10点15分,北京时间下午4点到5点15分。
我们的演讲者来自鹿特丹港,荷兰铁路集团Cabooter,全球物流服务商XPO和方提斯技术大学。他们会详细的介绍芬洛地区为何成为最具吸引力的进入欧洲的门户。
演讲主题涵盖:
• 鹿特丹港:连接性,创新性以及通往芬洛地区的物流走廊。
• 立足芬洛地区的多式联运:以及荷兰最大的内陆铁路枢纽及用于往返于中欧的铁路运输
• 为什么协同的多式联运对您的贸易业务有帮助
• 为什么全球物流服务商会选择落地于芬洛
会议会以问答环节结束。
我们期待29日与您见面!
Yours sincerely,
Bert Roona
Foreign investment Director, LIOF
外商投资总监 林堡省区域发展投资公司 
E-mail: bert.roona@liof.nl