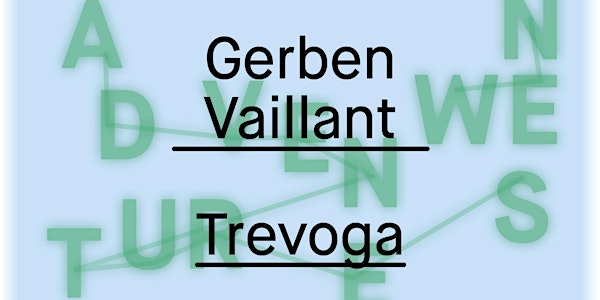 New Adventures 2022 #3
ICK Artist Space presents research of Gerben Vaillant & TREVOGA (Neda Ruzheva, Antonina Pushkareva, Erikas Zilaitis) for New Adventures #3!
When and where
Location
Studio-Theater De VLUGT Burgemeester de Vlugtlaan 125 1063 BJ Amsterdam Netherlands
Refund Policy
Contact the organiser to request a refund.
Eventbrite's fee is nonrefundable.
About this event
Join us for these new adventures!
On 9 and 10 December 2022, Gerben Vaillant and TREVOGA (Neda Ruzheva, Antonina Pushkareva and Erikas Zilaitis) will share their research in De Vlugt, as a conclusion to their four-week New Adventures residency. New Adventures is a programme of ICK Artist Space for new dance makers who want to deepen their creative practice. In a period of four weeks, these makers get the chance to work on their artistic development in freedom and safety. To facilitate their research, ICK provides guidance from the Artist Space and Academy departments. For the third New Adventures presentations of 2022 Gerben Vaillant and TREVOGA return to the body in their researches on programmed ways of moving and the distance between humanity and reality. Both works are presented on the same evening in a double bill format, after which Gerben and TREVOGA enter into dialogue with the audience to discuss their experiences and to reflect on their artistic research.
Gerben Vaillant presents After all
Gerben Vaillant (1994, NL) is an interdisciplinary maker, graduated from theatre and education studies at ArtEZ in 2017 and from the mime department of Amsterdam University of the Arts in 2021. Gerben has a strong interest in mime, dance and dance dramaturgy and makes performances about the distance between human and reality, explored in a mix of disciplines such as text, dance, image and philosophy. Gerben wants to contribute to a vision of the world in which there is room for those who break the established norms: a way to feel at home in queerness.
"After all, I think you should know about two things:
I. There is a danceschool in Tilburg where I used to learn ballroom and latin dancing (a tacky place, with lots of rhinestones/grease/foundation). After the classes people danced on their own, to practice without a parnter, just their steps and empty arms.
II. I'm intrigued by the danse macabre. The middle age idea of the dance of the death.
Somehow I imagine this dance not as something sad or morbid, but as soft and easy.
I'm curious why those two ideas are so important to me.
In this work we try to figure that out."
For the first fundamental steps of this research I was supported by Festival Cement, and Broedplaats 's-Hertogenbosch, that supported me with a residency in September. As a maker I'm supported by Frascati producties, and the outcome of this research will be contributing to a performance that will premiere in April 2023 at Frascati. Thanks for the trust, the time, the space and the warm care.
Performers: Balthazar Glotain, Charlotte Gillain, Fran Vozila, Josefine Aavild Rahn, Gerben Vaillant
Thanks to: ICK, Festival Cement, Frascati Producties,
Astrid Klein Haneveld, Suzy Blok, Marijn de Langen, Francesca Lazzeri, Leonie Clement, Roshanak Morrowatian, Timon Persoon, Annabel Koele, Geerten Stumpel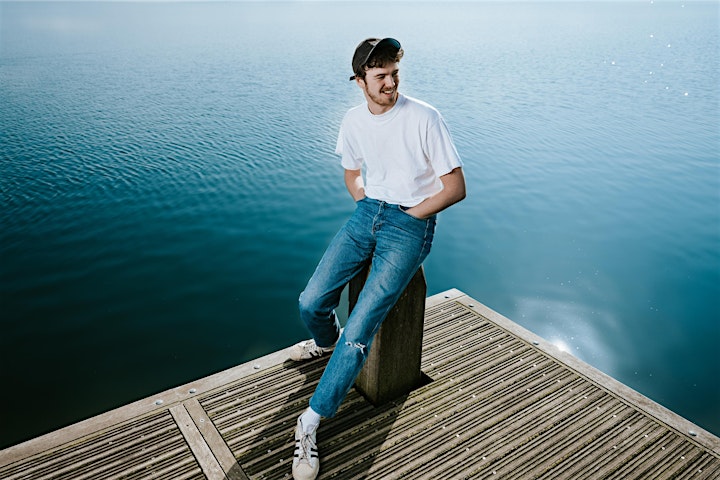 TREVOGA presents 11 3 8 7
TREVOGA is a newly formed choreographic collective characterised by a multidisciplinary approach to performance and a soft spot for dystopian imaginaries. TREVOGA consists of Antonina Pushkareva, Erikas Žilaitis and Neda Ruzheva.
During their residency at ICK-Artist Space they have attempted to disect the relation between their bodies and media by immersing themselves into the polished symbols and glamorous promises that make up our hypperreal surroundings in digital media, games, avatars, and more. Surrendering themselves completely to the spectacle of their haunted inner landscapes, they attempt to look at these ecosystems of signs as a realm no less authentic than that of physical, 'real' matter.
Their work, 11 3 8 7 follows three detached characters as they move at the mercy of their eerie desires.