Event Information
Location
Eerste Constantijn Huygensstraat 78h
Eerste Constantijn Huygensstraat 78h
1054BW Amsterdam
Netherlands
Exclusive Chinese White Tea Tasting & Collecting workshop
About this event
CHAxART is an intercultural gallery and Chinese tea house based in Amsterdam. We offer exclusively high-quality Chinese teas along with professional, specially designed tasting workshops. Tea tasting activities are to be launched on a regular basis, with our core mission of sharing and promoting Chinese tea culture.
White tea is one of the earliest varieties in history, widely recognized and loved, for its distinctive features and impressive health benefits.
The quality of white tea gradually changes, as per different grades and storage time. What qualifies good white tea? What are the grades and the grading system? What is the difference between new and old white tea? How to select the right tea set and brewing method, so as to bring out the best of its charms?
Together with our tea maker and tea master with over decades of experience in China, we carefully select four varieties of 10 years aged high-quality old white tea to present this vertical tasting workshop in its pertinence -NICE TEA MEET YOU!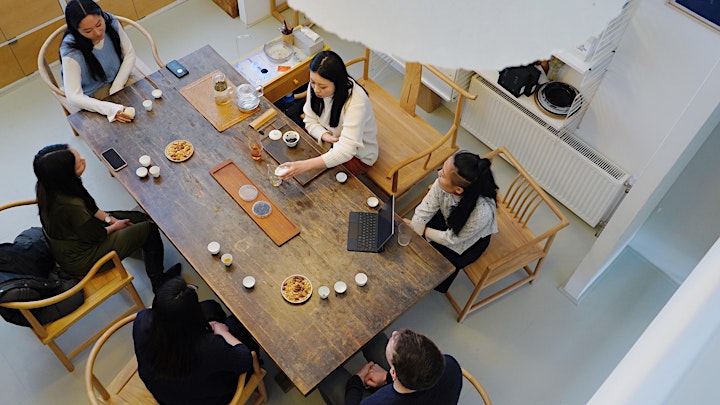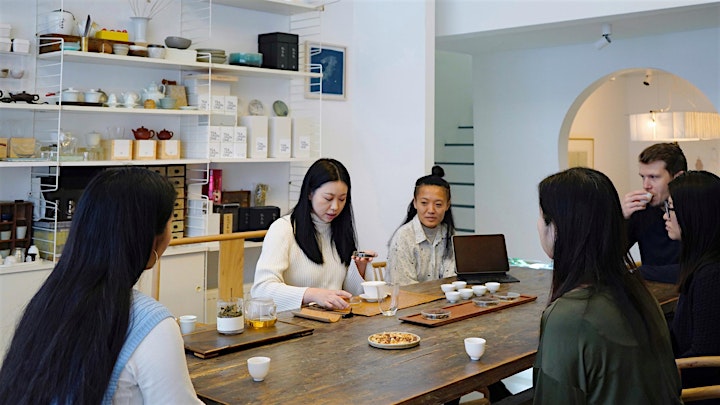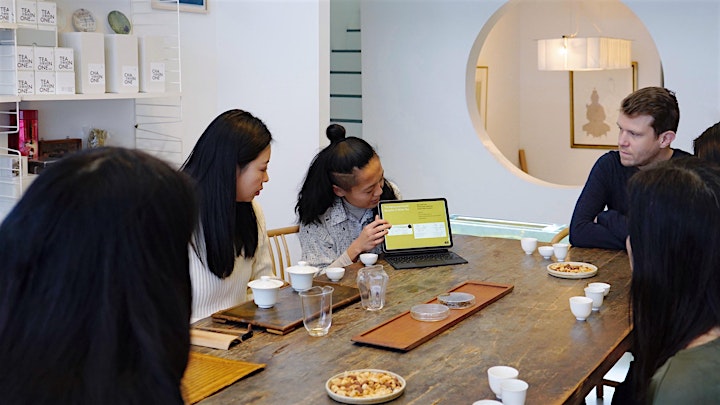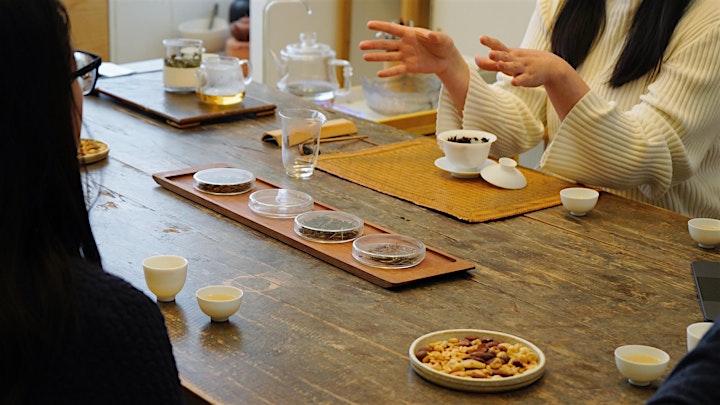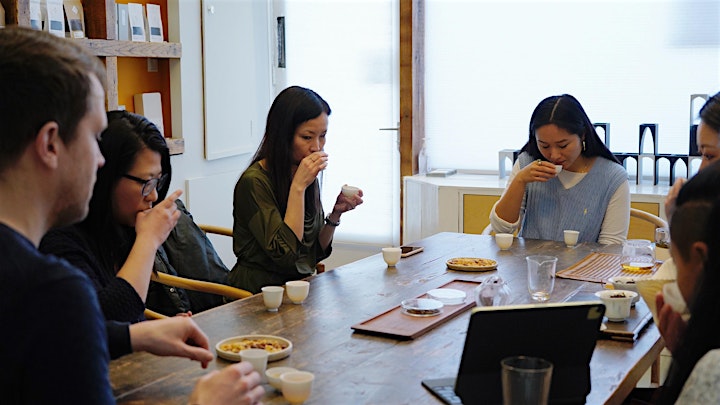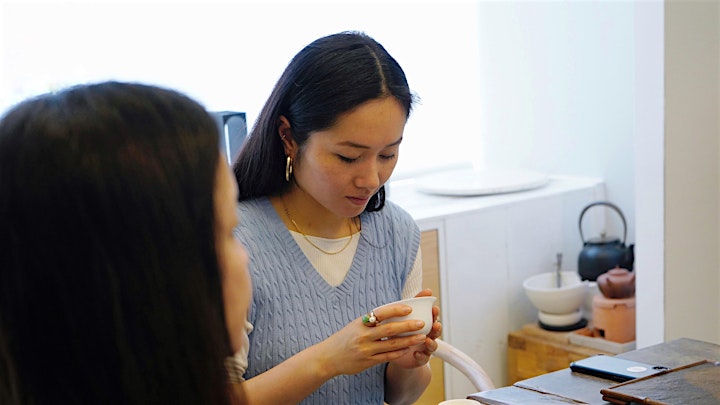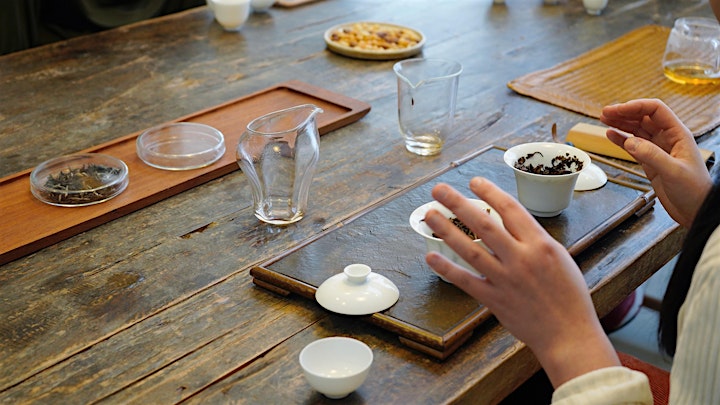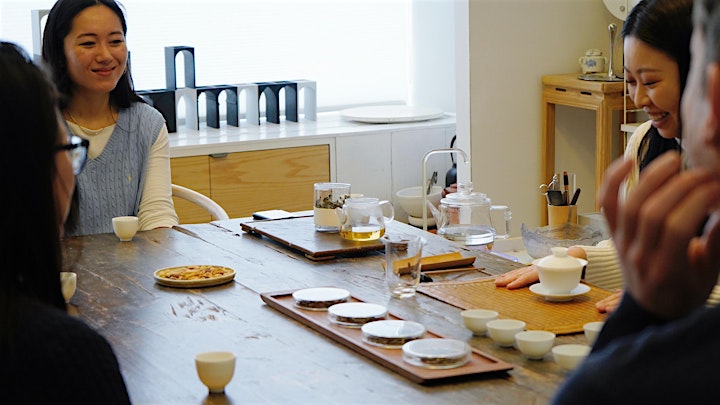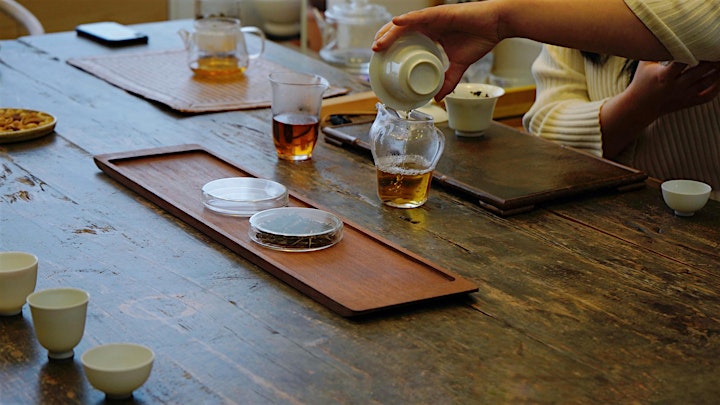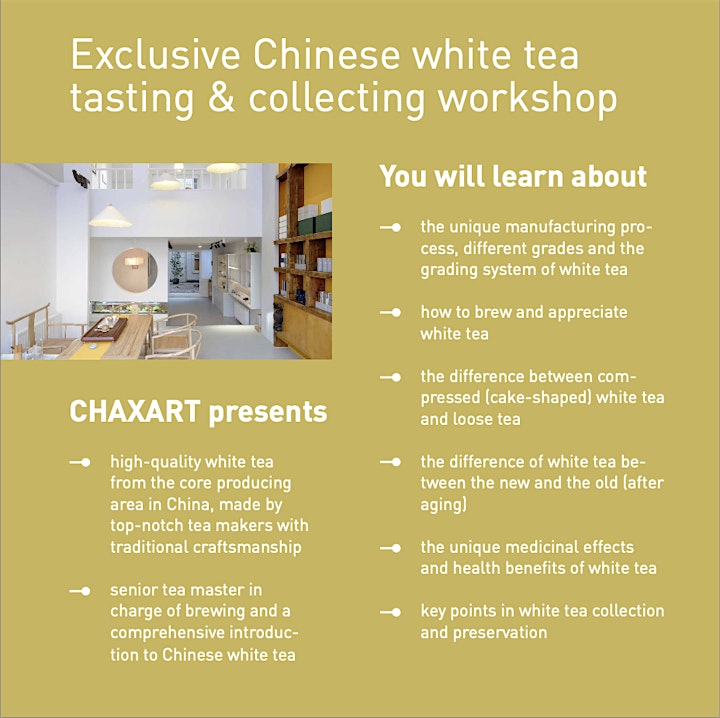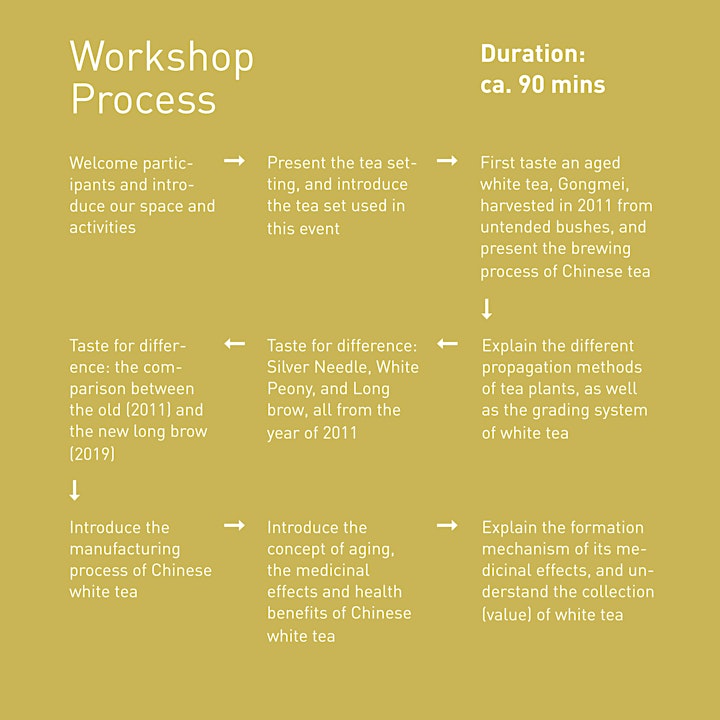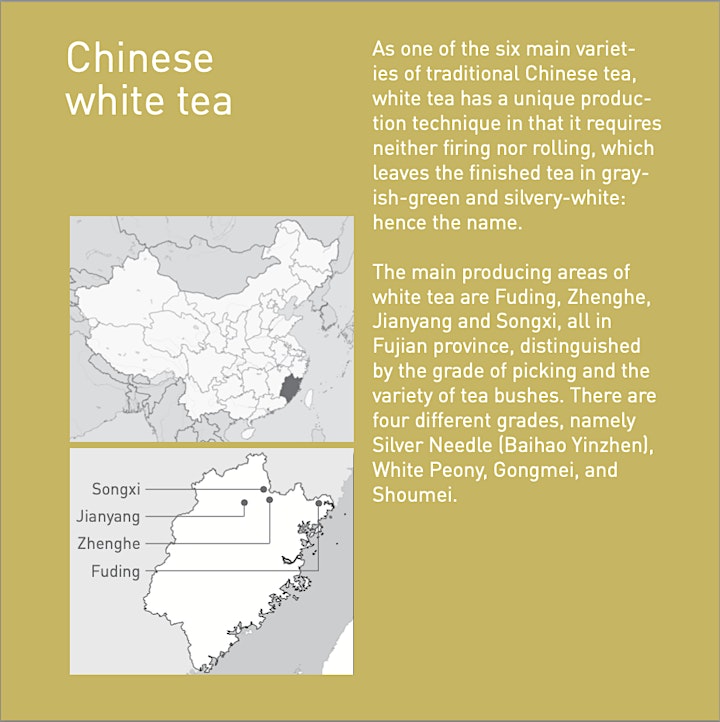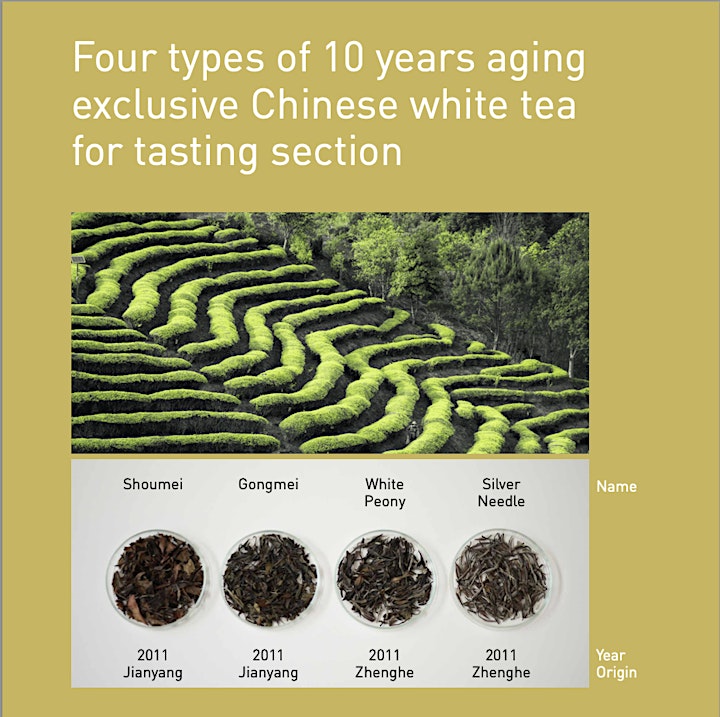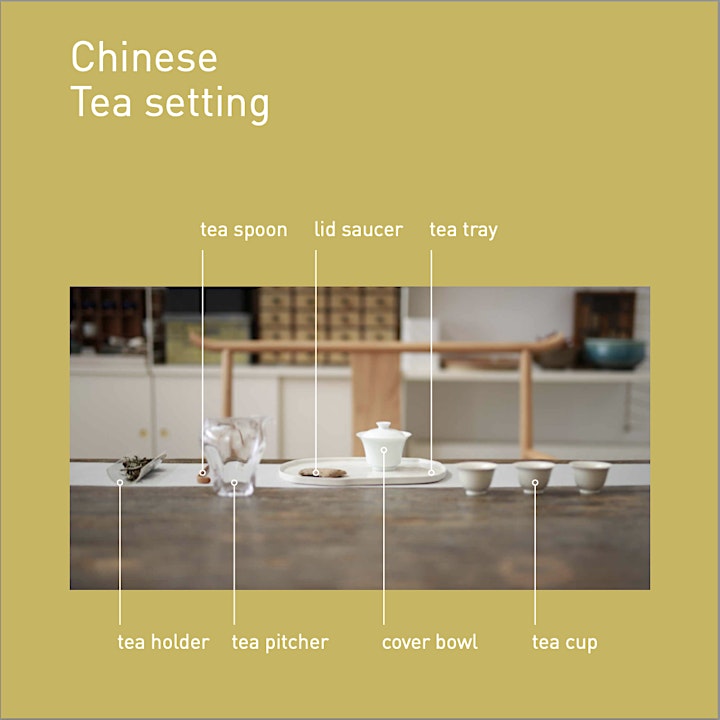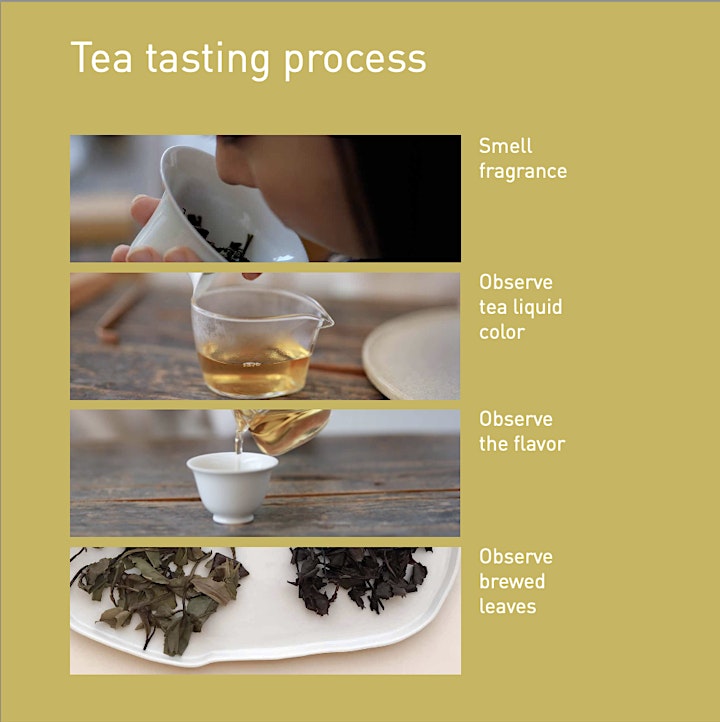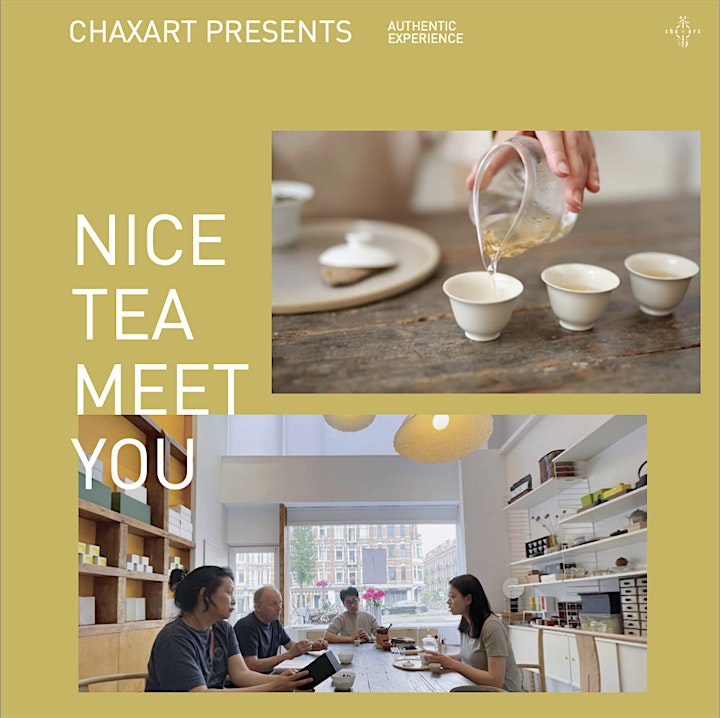 Reservation & Payment
Please note that you cannot reschedule the reservation once you complete the payment. The payment is non-refundable due to our preparation.
CHA x ART tea tasting workshop is open to one group per schedule. Make your reservation for up to 4 people. Please choose your ticket according to the number of participants.
Price
(Inc. BTW)
1 person - €65
2 persons- €120
3 persons -€150
4 persons -€160
Date and time
Location
Eerste Constantijn Huygensstraat 78h
Eerste Constantijn Huygensstraat 78h
1054BW Amsterdam
Netherlands