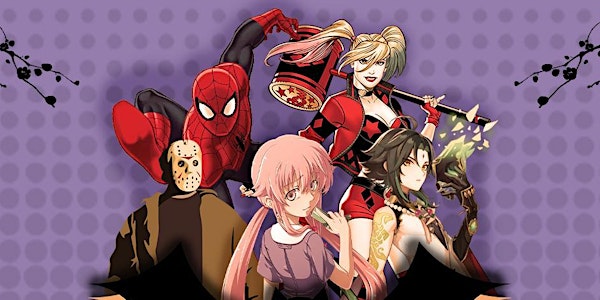 Nishi Fright Fest: Halloween Cosplay
Scared yet? This will be our first Fright Fest. Join us and let's make it unforgettable!
When and where
Location
Nishi Meent 7A 3011 JA Rotterdam Netherlands
About this event
Yaho!
We welcome you to our first edition of Fright Fest! To enter the Cosplay Cup you must reserve your spot! This can be done by getting your free ticket right here!
The Cosplay Cup (20:00 - 21:00) is open to all ages. You must be in Cosplay and be at the venue at 19:45! This Cup will be done in English!
You'll have 30 seconds to 1 minute to show us your cosplay. This by giving us your best (scary) catwalk and/or character impersonation!
Want to join the Cup in a team? This is possible! Create your team and reserve 1 spot. This spot will be a ticket for all of you on the team. A team is a maximum of 3 people! Make sure you name all of the characters in the description!
There will be a top 3 at the end of the Cup. These winners will go home with an cool prize!
(ノ◕ヮ◕)ノ*:・゚✧