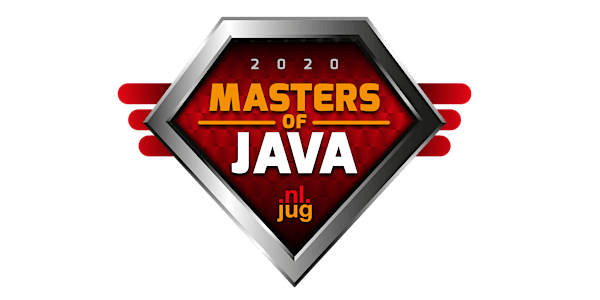 NLJUG Masters of Java 2020 (Powered by First8)
The Masters of Java, The best Java developers in the Netherlands will compete for this prestigious title. Join & show you skills now!
About this event
Masters of Java, which self-respecting Dutch Java developer does not know the unofficial Dutch championship programming? The best Java developers in the Netherlands have been competing for this prestigious title for several years.
The remote edition
Because of the current Corona-regulations, Masters of Java 2020 will have a different shape than last years, this year it will be fully online. The whole event will be finetuned to this new form, you can not miss this. As you might expect from us: The assignments will be challenging and many teams are able to join.
Register now for the Masters of Java 2020
When: Thursday, October 29th
Time: 15.00 until 18.30
Where: Online
Costs: Free
Organisation: NLJUG
Mainsponsor: First8
About the competition: The Masters of Java is a famous funprogging contest (based on Java SE), which is accessible to every Java developer. This competition does not test the API knowledge, but the real programming skills. In previous editions, Masters of Java has already produced a lot of heated battles. We hope to see a lot of fireworks again this year. In every round, a fun or interesting programming assignment is handed out, which must be solved within half an hour. You score a point for every second you have left.
Teams consist of a maximum of two developers and the team with the most points at the end of the day may call themselves "Master of Java 2020". Besides eternal fame, you can win beautiful and spectacular prizes.
The assignments are unique and non-google-able.
Do you want to know more? Send an email to Roy Wasse (roy.wasse@nljug.org).