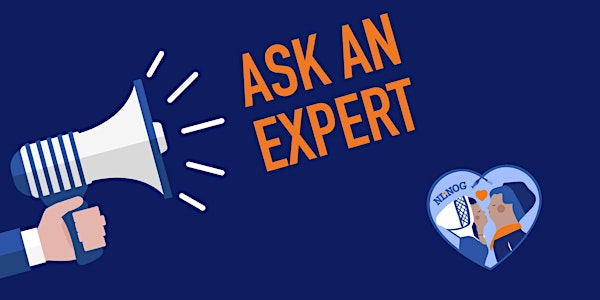 NLNOG Expert Sessions & BBQ 2019
Date and time
Fri, 21 Jun 2019 13:00 - 21:00 CEST
Location
Juniper Networks Boeing Avenue 240 1119 PZ Schiphol-Rijk Netherlands
Refund Policy
Contact the organiser to request a refund.
Description
We are proud to present the NLNOG Expert Sessions!
Is your organisation struggling with automation? Are you debugging a funky DNS problem? Need help with your BGP config? Completely lost in telemetry? NLNOG brings you the experts!

All you have to do is give us an abstract of the problem you need to solve and we will try to match you with an expert. You will get 50 minutes of consultation, for free! Each expert will only do 5 consultations, so please be as prepared and descriptive as possible.
Interested in finding out more about the experts first? Find a small bio about each expert here: https://nlnog.net/experts-2019/
At 18:00 we fire up the BBQ and have drinks in the garden of Juniper Networks.
We follow a "pay what you want"-model. Your line manager doesn't trust free events or you simply want to support NLNOG? No problem! just get one of the donation tickets. :)
ATTENTION: we have a limited amount of space, be sure to reserve your seat in time! :)
Also: We will not provide entertainment apart from the expert sessions in the afternoon. If your session is scheduled at 13:00, and you want to stay for the BBQ, please feel free to bring your laptop to do some work, or hang out at the coffee bar.
Public Transport:
Take bus 180, 181 or 287 from Schiphol Airport/Plaza and take off at Schiphol - Rijk, Boeing Avenue
Buses run approximately every 10 minutes

Parking:
Free Parking is available on site
Shout out to the NLNOG sponsors!
Juniper Networks - RIPE NCC - NLnet Labs - PowerDNS - PCextreme - KPN BV - Asteroid- Alturna - Cybersprint - NTT Communications – Solid Optics – AMS-IX - Duocast - NL-IX - Triple - i3D.net - Netflix - Prefix Broker - LONAP - Arista - SpeedIX