Description
Nonviolent Communication and body movement with

Jana Burger
May 25th-27th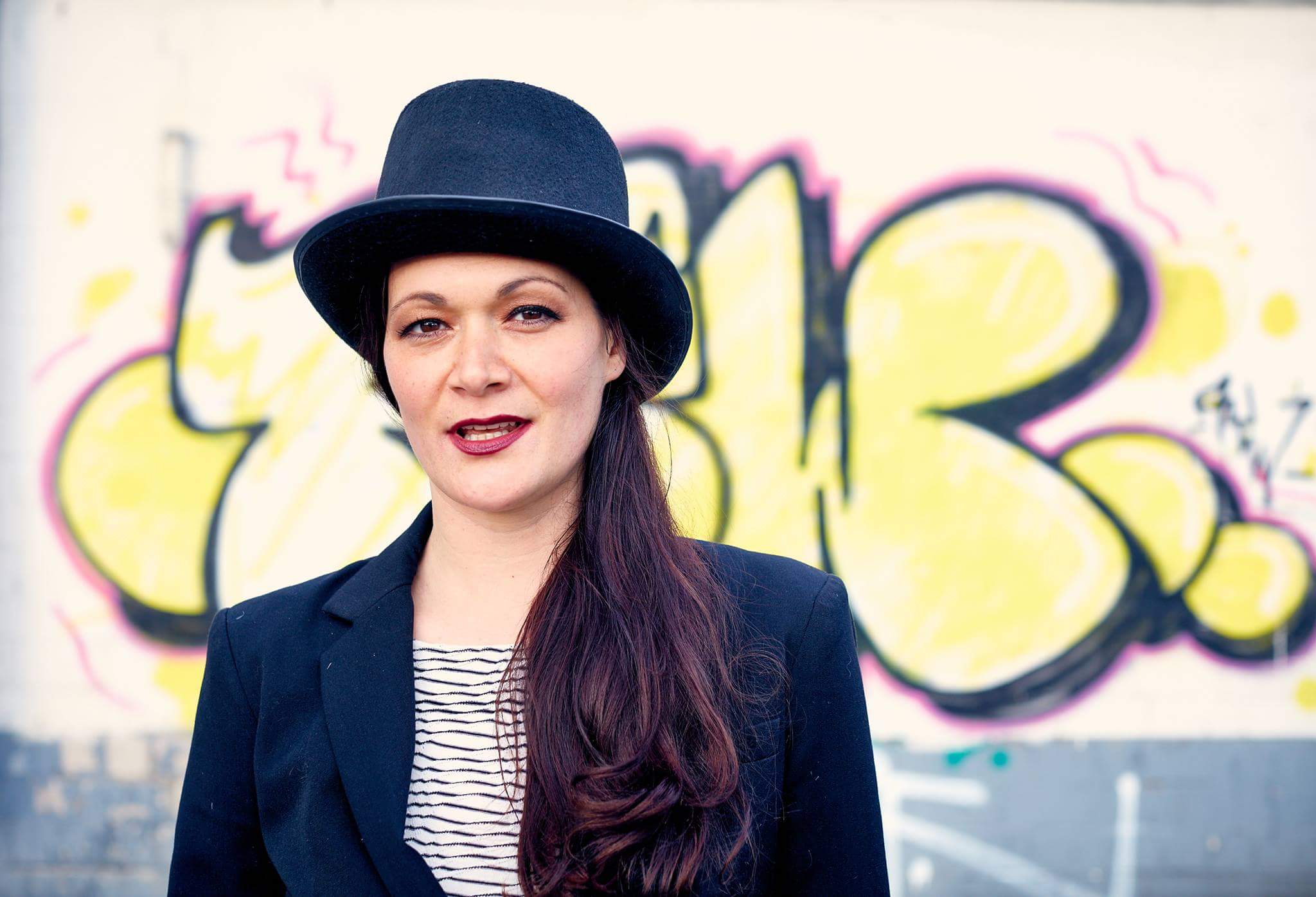 Nonviolent communication is about dealing with the ways of managing relationships through authentic expression, connection to ourselves and others.

We will explore authenticity, vulnerability and intimacy through the best instrument we have, our body, and vice versa.
Based on Nonviolent Communication principles, the session will explore verbal and non-verbal communication, connection and awareness. Based on a bit of theory in spoken word, we will then explore the topic through practical exercises that you can use with groups or yourself. Jana is also a theater practitioner and pedagogue so that there is a wide variety of exercises.

We will learn and share basic principles of Nonviolent Communication: self-empathy and embodied experience of feelings, empathic listening and connection, clear and honest self-expression.
All human beings have the same, equal needs. We will take the path of finding those needs, explore how each of us can contribute to a connection in any given situation.
We will work individually and in groups. We will take the path of co-creation. We will face conflict as the source or "power with" strategy.
We are "mechanized" to enter into contacts mentally and verbally. That is why we will look for ways to dismantle our brain and our body. Jana believes that our body (who have all leg very well socialized) are always playing for us, but we miss to hear it. We will work through the steps of NVC (observations, feelings, needs, requests) and naturally connect the two spheres, the body and mind.
IMPORTANT - You do not have any previous dance or NVC knowledge. Of course, it will be more interesting if you do. What you might want to consider is whether you would like to continue with your weekend together and share with friends or colleagues. It is a very sweet and stretchy method for working in groups, with youth, inclusion, social work, any forms or group work.
Facilitator: Jana Burger. She is a specialist in Intercultural Communication and Theater Pedagogy (University of Ljubljana / University of Miami). She lives in-between Berlin and Ljubljana; and works as a facilitator or Participatory Art Methods in areas of conflict resolution, mediation, youth work and body movement. Her workshops have been thematically focused on intergeneration, intercultural dialogue and feminism. She is CNVC certified by Marshall Rosenberg (The Center for Nonviolent Communication) and trained in the Theater of the Oppressed techniques.

Keywords: Movement, non-violent communication, NVC, authentic movement, intercultural dialogue, conflict resolution, mediation, and theater of the oppressed.
-------------
This session is part of the Participatory Art Methodology Program (PAM). PAM is an innovative and transdisciplinary Participatory Art Sessions in Amsterdam. PAM aims to experience and embody participatory pedagogies in & for your own professional practice.
What is PAM? PAMS is a series of monthly long-weekend gatherings about Participatory Art Methodologies in Amsterdam focusing on innovative and transdisciplinary methodologies in the field of Participatory Arts. The sessions are focused on the KNOW HOW. The invitees will share their working experience and creative experiences.
Who is PAM for? PAMS is for Social Workers, Therapists, Educators and Artists who are interested in group dynamics, activism and / or creation as part of shared authorship.
PAMs' details:
> A maximum of 12 participants
> Location: Tugela85, Tugelaweg 85, Amsterdam
> A total of 15 hours per session
Friday evening, 19:00 - 22:00, we get acquainted with the content, space and each other
Saturday, 10: 00-18: 00, we have a full working day - when the methodology is shared and experienced
Sunday morning, 10 : 00-13: 00, we will work on methodological tools in the participant practices

> Fee with VAT Included:
Regular fee - 180 euros VAT included
Student fee - 120 euros VAT included. Please if you're a student write a message to ana@plek-maken.nl
For more information about who we are, our work, our methodologies, please, go and check our website - www.plek-maken.nl -
If you have any questions, please write an email to ana@plek-maken.nl
Looking forward to seeing you in one, two or more of our PAMs.
Ana and David from PLEK.
---
THE TEAM:
> Creative director and curriculum developer: David Limaverde.
David is an Amsterdam-based, Brazilian-born art educator, performer and researcher with experience and interests in art-activism, theater and participatory / community art methodologies. He holds a MA in Performance Studies from the University of Amsterdam and a PhD in Arts and Education from the University of Barcelona.He is a member of PLEK-making and part of the group Ally Theater - and teaches, uses and multiplies participatory theater methodologies.

> Marketing, Communications and Strategic Partnerships: Ana Barona.
Ana is a Marketing and Communications Specialist. She provides marketing and project management solutions for small businesses, non-profit organizations and startups, with a strong focus on digital marketing. One of her many passions is Theater! She believes Theater is the tool for POSITIVE CHANGE. Theater brings magic at a personal level as well as in the professional one. Theater helps individuals get better and break internal and external boundaries.