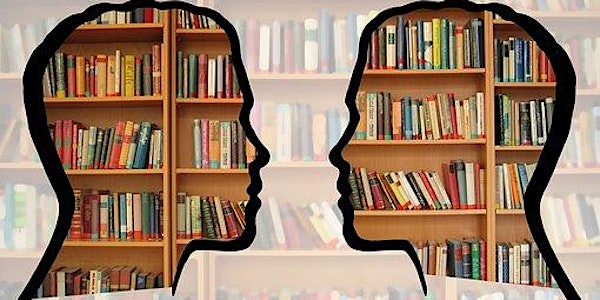 On what information do we base our Integral analysis?
Inquiry : fact finding and connecting Internet information to the real world. Follow-up of the salon of October 20th
About this event
Dear friends,
We hope you are well and standing strong. We like to invite you to join us on December 8th to inquire the above mentioned issue.
This meeting is a follow-up of the International Salon that the CHE (Center for Human Emergence-NL) organised on October 20th about Navigating through the world of polycrisis by tackling the shadow sides of GREEN. Auke van Nimwegen gave the presentation Spirituality & wellness and its marriage with Alt Right. (see: https://www.humanemergence.nl/shadow-sides-of-green-by-auke-van-nimwegen/). He addressed the unhealthy anti-authoritarian tendencies and the sectarian dynamics that have become visible within the Green personal-spiritual-wellness scene. Feelings are often seen as more of value than ratio and the resistance against authority may lead to demonising scientists and governmental institutions. We've seen this during the Covid pandemic and in Trumpism, but also around other topics like climate change and the war in Ukraine.
These societal developments are largely influenced by the information we get, look for and trust.
How do we select the information and sources we need to take a stand or make choices?
Which information do we trust and why?
How open can we listen to information that doesn't fit in our frame of reference?
Do we make a distinction between facts, ecperiences, interpretations, opinions, feelings and emotions?
How can we transcend the Green tendency to equalize all opinions to a more balanced Integral/Yellow/Second Tier view?
How can we challenge ourselves and other people to check the information that we use?
All information is biased, but the main question is: what is more true and what is more of value?
We think these are very important questions in this (social) media dominated world, where algoritmes are influencing our lives and growing polarisation in 'us against them' is poisoning our societies.
The meeting will be online and has another format than the usual salon. Time: 19.15 – 21.15 Dutch time. Auke will give a short introduction to connect this meeting to the salon we had. Then we will share our temporary answers to the above mentioned questions. If we have more than 10 participants, we will make subgroups and bring the results together at the end of the meeting. The language is English.
If you didn't participate in the October 20th salon, we expect that you will visit and look to Auke's presentation as a preparation for this deepening meeting in December.
If you are interested to process and work-up the output of this meeting, please let us know (via info@humanemergence.nl).
Hope to meet you! Hans Ruijs, Auke van Nimwegen, Lars Lutje Schipholt and Leida Schuringa (CHE-NL)
SIGN UP
You are invited to join us in this CHE-meeting. Sign up by clicking on the green EventBrite link. You will receive a confirmation. On Wednesday December 7th you will get a ZOOM-link to join.
See for more information about the Center for Human Emergence (CHE) in The Netherlands our website. You also can sign up for our mailing list there.
NEXT SALON will be on January 24th about the situation in Brasil.