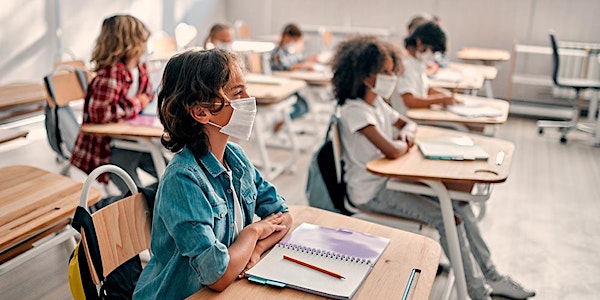 Onderwijskansen na corona/Educational opportunities in the wake of Covid-19
Educational opportunities in the wake of Covid-19 / Vergroten onderwijskansen na corona
About this event
** DUTCH BELOW **
Join Research institute LEARN! (VU) and Education Lab for an online conference on Wednesday June 9, from 1.30pm to 5.15 pm CEST! We will discuss the increasing inequality in primary and secondary education, caused by the Covid-19 pandemic. On the schedule is a choice of sessions, including keynotes by Pak Tee Ng (NIE Singapore) and Jonathan Kay (EEF); and a session by Andreas Schleicher (OECD). International experts (Kristof de Witte, Megan Kuhfeld and Michael Gratz, Anne Fleur Kortekaas-Rijlaarsdam) will exchange and compare experiences and best-practices in catch-up and recovery during a fireside chat. The program further includes a wide variety of sessions on, amongst others, the role of parents (Anne Tharner and Karen Wespieser), socio-emotional development (Marcela Huepe and Gabriele Cares), evidence-informed decision making (Martijn Meeter, Inge de Wolf, Melanie Ehren), interrupted schooling (Chris Chang Bacon), centralized vs. school-led approaches (Dirk van Damme), and inequality of educational opportunities (Tijana Breuer). All sessions are interactive, aimed at sharing and discussing experiences with the audience. Target audience: teachers, principals, educational researchers and policy-makers.
The program can be found here.
Op woensdagmiddag 9 juni van 13.30 tot 17:15 uur organiseren Research institute LEARN! (Vrije Universiteit Amsterdam) en Education Lab een online conferentie over het vergroten van onderwijskansen na corona in het primair en voortgezet onderwijs. Het unieke en veelzijdige programma is bedoeld voor leraren, schoolleiders, bestuurders en onderzoekers. Het programma omvat een brede keuze aan sessies, met o.a. keynotes van Jonathan Kay en Pak Tee Ng (NIE, Singapore); een bijdrage van Andreas Schleicher (OECD); een sessie met experts uit verschillende landen (o.a. Kristof de Witte, Dirk van Damme, Megah Kuhfeld, Michael Gratz) waarin over de landsgrenzen heen gekeken wordt naar wat er gedaan wordt om de onderwijskansen van kinderen in en na corona te vergroten; en de mogelijkheid om in gesprek te gaan met het Onderwijs-OMT (o.a. Melanie Ehren en Inge de Wolf). Verder omvat het programma Nederlandse sessies waarin concrete handvatten voor de onderwijspraktijk gepresenteerd worden, van onder andere Tijana Breuer en Sanne van Wetten, sessies van Hanke Korpershoek, Anne Fleur Kortekaas-Rijlaarsdam, Roxane Korthals, Anne de Bruijn en Martijn Meeter over evidence-informed beslissen en werken in de praktijk en een sessie over het speciaal onderwijs. Daarnaast zijn er internationale parallelsessies met aandacht voor de rol van ouders (Anne Tharner en Karen Wespieser), het belang van sociaal-emotioneel functioneren (Marcela Huepe en Gabriele Cares) en kansengelijkheid in het onderwijs (Megan Kuhfeld). In alle sessies is veel ruimte voor vragen en interactie.
Het programma vindt u hier.