Meet all the artists tonight
About this event
The online book launch party was recorded.
You can see it via youtube: https://youtu.be/StgiuCtAc8E (see below)
The book itself is on Amazon: mybook.to/5-artists-interviews1
=======
Time-planner:
17:00: Hello, getting settled
17:05: Intro by KIM ENGELEN
17:10: FEDERICA BUONSANTE
17:15: ĐEJMI HADROVIĆ
17:20: FRANS HUISMAN
17:25: LYNN MARIE KIRBY
17:30: LIBBY PAGE
17:35: Questions from the audience
17:50: Information on how to get the book (Pdf, Epub, paperback)
18:00: Goodbye. End.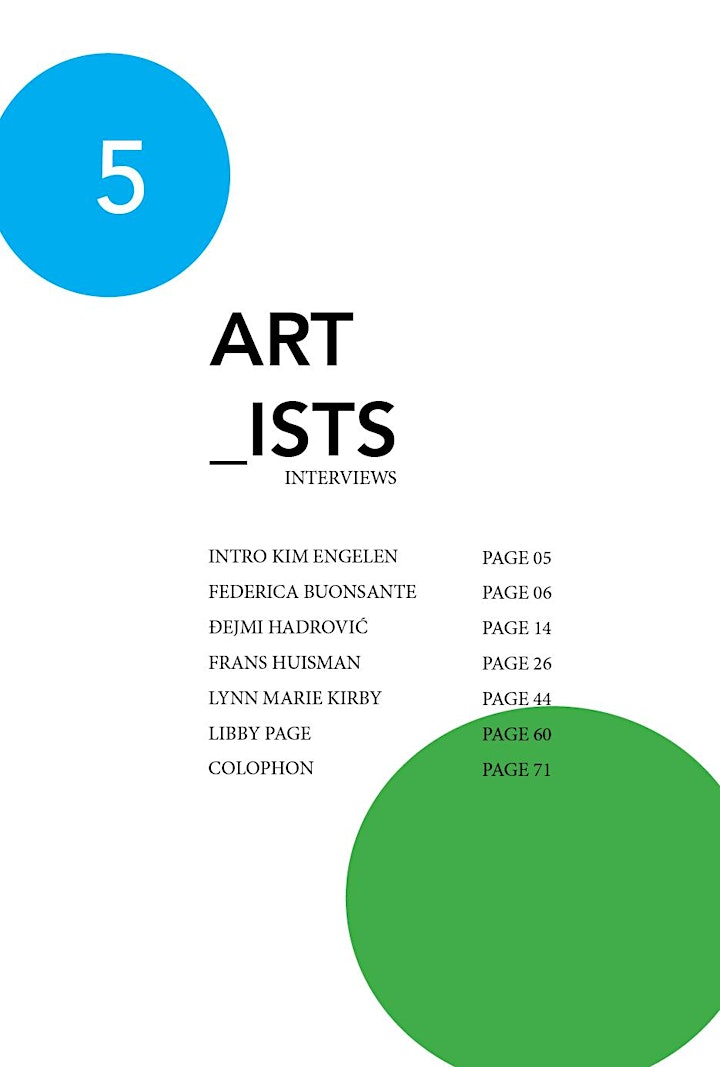 Organizer of ONLINE Book Launch Party: 5 Artists Interviews