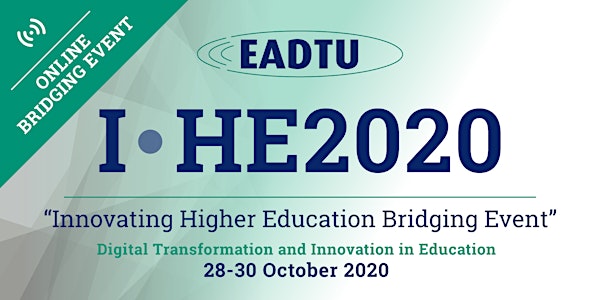 ONLINE BRIDGING EVENT I·HE2020 'Innovating Higher Education Conference'
I·HE2020 Bridging Event
About this event
EADTU transfers a message to the Ministerial EHEA Conference 2020 in Rome. The message is the result of the Innovation in Higher Education Conference (I-HE 2020, Bridging Event, 28-30 October 2020). The Conference was dealing with the transformation of higher education and digital education, the role of microcredentials in lifelong learning and international education and mobility.
Read more here
Presentations can be found below in the programma
Due to the Covid-19 crisis, EADTU organised this year's conference as an Online Bridging Event, 28-30 October 2020, towards next year's onsite IHE2021 Conference in Bari (3-5 November 2021).
It highlighted current developments in innovating higher education and consist of a series of keynotes, webinars and online workshops to address most emerging topics.
The event addressed the following topics by key persons in the field of innovating higher education:
• University of the Future
• Blended learning after COVID-19
• Microcredentials
• Current developments in innovating education
Programme
DAY 1
Wednesday 28 October 2020 afternoon
14:00 - 14:15 Opening by President EADTU
14:15 – 14:45 European roadmap to the University of the Future Stefaan Hermans (Director Policy, Strategy and Evaluation, DG EAC, European Commission, Brussels)
14:45 – 16:15 Roundtable "University of the Future, continuing education and lifelong learning"
• Chair Karl Dittrich (President EQAR and President OUNL) Presentation
• Sari Lindblom (UNA-Europa, rector University of Helsinki)
• Tim Blackman (Vice-Chancellor Open University UK)
• Josep A. Planell (President of UOC) Presentation
16:15 – 16:30 Closing by President EADTU
DAY 2
Thursday 29th October 2020 morning
​09.30 - 10.00 Introduction to EMBED project and training event by George Ubachs, EADTU​
10.00 - 11.00 Defining blended learning, teaching and education by Veerle van Rompaey, KU Leuven & Wiebe Dijkstra, TU Delft​ Presentation
11.00 - 11.15 Break​
11.15 - 12.30 Good practices from institutions by Veerle Van Rompaey, KU Leuven Presentation
Thursday 29th October 2020 afternoon
Session on Microcredentials, I·HE2020 Bridging Event
14:00 – 14:10 Opening by Vice-President EADTU
14:10-14:35 Commissioner's Microcredentials Consultation Group report Vanessa Debiais-Sainton (Head of Unit Higher Education EC) Presentation
14:35-15:00 Recognition of prior learning and microcredentials, Bas Wegewijs (Team Leader International Recognition NUFFIC (the Dutch Organisation for Internationalisation in Education)) Abstract Presentation
15:00-16:15 The Common Microcredential Framework (CMF), Roundtable of European MOOC Consortium (EMC) Presentation / Introduction MOOC platforms
• Katherine Weber (Futurelearn),
• Catherine Mongenet (CEO of FUN-MOOC),
• Matthew Hodges (Telefónica Educación Digital),
• Pierpaolo Limone (EduOpen, Università di Foggia),
• George Ubachs (OpenupEd, EADTU)
16:15-16:30 Closing by President EADTU
DAY 3
Friday 30th October 2020 morning
BLENDED LEARNING @ YOUR INSTITUTION ​
09.30 - 09.40 Introduction to EMBED day 2 by George Ubachs, EADTU​
09.40 - 10.00 Introduction Maturity model in the context of COVID-19 by Wiebe Dijkstra, TU Delft​ Presentation
10.00 - 11.15 Working session: online workshop on Maturity model by Wiebe Dijkstra, TU Delft & Stephan Poelmans, KU Leuven​
11.15 - 11.30 Break​
11.30 - 11.45 Round up break-out session by Wiebe Dijkstra, TU Delft​
11.45 - 12.00 EMBED MOOC by Yi-Shan Tsai, University of Edinburgh​ Presentation
12.00 - 12.30 General reflection EMBED model by George Ubachs, EADTU & Wiebe Dijkstra, TU Delft​
Friday 30th October 2020 afternoon
Session on Current Developments in Education I·HE2020 Bridging Event
14:00-14:10 Opening by President EADTU
14:10-14:30 Learning in the Real World with Performance Augmentation Fridolin Wild (Institute of Educational Technology, The Open University UK) Presentation
14:30-14:50 Students with Disabilities in Online Education: The case of the Universitat Oberta de Catalunya, Efrem Melián (Researcher, UOC) Abstract Presentation
14:50-15:10 Innovation and Inclusion in Higher Education Tiberio Feliz-Murias (Director UNIDIS, UNED) Presentation
Blended and virtual mobility in European University alliances
15:10-15:30 Innovating educational frameworks and new models of (virtual) mobility George Ubachs (Managing Director EADTU) Presentation
15:30-15:50 Mobility in the UNA Europa Alliance, Francesca Valente (University of Bologna, UNA Europa)Abstract Presentation
15:50-16:10 Digitally back and forth? New mobility patterns across Europe Jesús Pineda (DAAD) Presentation
16:10-16:30 Closing by President EADTU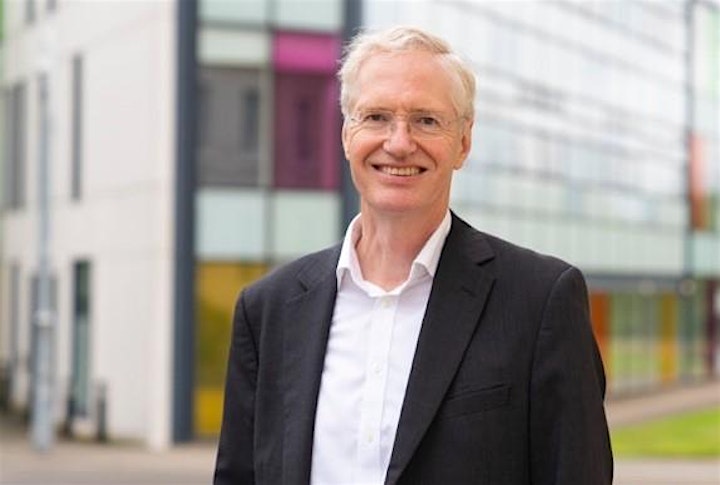 Professor Tim Blackman became Vice-Chancellor of The Open University in October 2019. He was previously Vice-Chancellor of Middlesex University in London. Tim was Pro Vice-Chancellor for Research, Scholarship and Quality at the OU between 2011 and 2015.
After a year at sea as a deckhand, Tim studied Geography at Durham University and, following a spell as a community worker in Belfast, returned to Durham to complete a PhD. He went back to Northern Ireland as a Lecturer in Social Policy at the University of Ulster, where he met his partner, Roberta Woods, who many years later became MP for the City of Durham after they had moved back to North East England, Tim initially as Head of Research at Newcastle City Council.
Tim returned to higher education in the mid-1990s, first as a Deputy Dean at Oxford Brookes University and then as Dean of the Faculty of Social Sciences and Law at Teesside University in Middlesbrough. In 2004 he took up a Chair in Sociology and Social Policy at Durham and over eight years served as Head of the School of Applied Social Sciences, Director of the Wolfson Research Institute and Dean of the University's Queen's Campus in Stockton-on-Tees.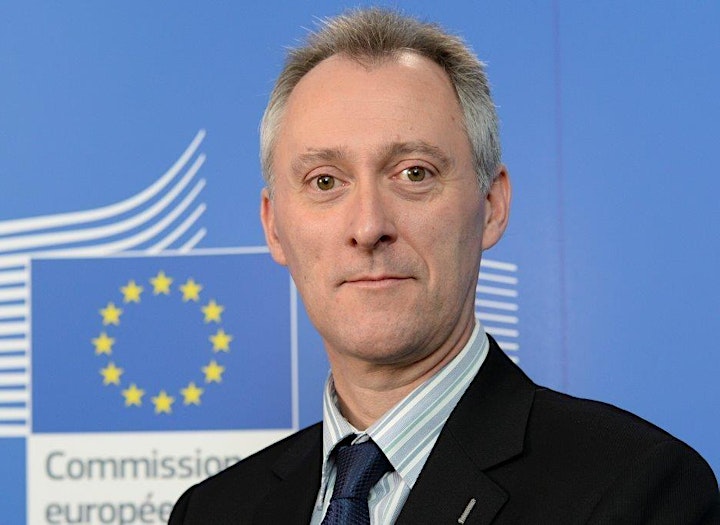 Stefaan HERMANS is Director of Policy Strategy and Evaluation in the Directorate-General for Education, Youth, Sport and Culture at the European Commission. He was Head of Cabinet of the Commissioner for Employment, Social Affairs, Skills and Labour Mobility Marianne Thyssen in the Juncker Commission. Previous posts include Head of the 'Universities and Researchers', 'Skills', and 'Reflective Societies' Units in DG Research and Innovation, and Secretary of the Employment Committee of the European Union. He also lectures on EU Affairs at the KU Leuven.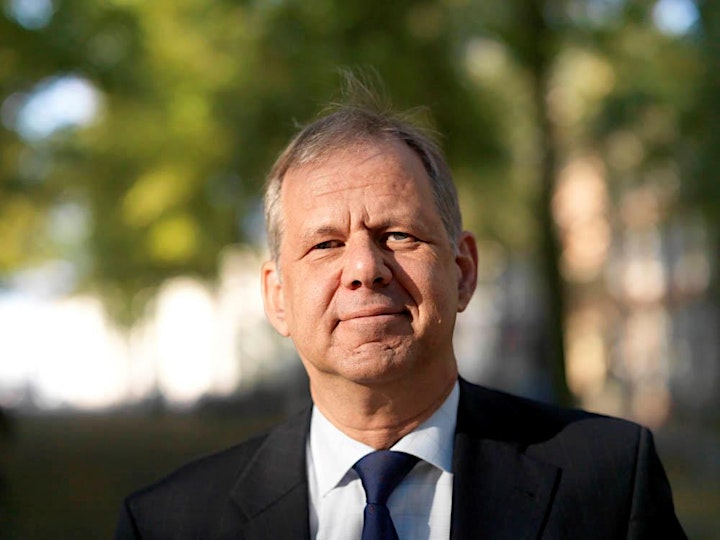 Karl Dittrich (1952) studied political science in Leiden (BSc, MSc, PhD) and in Florence (EUI). He was lecturer at Leiden University and Maastricht University. In 1986 he became member and from 1994 president of the Executive Board of Maastricht University. From 2002 until 2012 he was chair of the Dutch Flemish Accreditation Organisation (NVAO). From 2012 until 2017 he was president of the Dutch Association of Research Universities (VSNU). Currently he is president of EQAR, interim-president of the Dutch Open University, chair of the Supervisory Council of Saxion University of Applied Sciences and the Jan van Eyckacademy, a post-graduate institute of Art.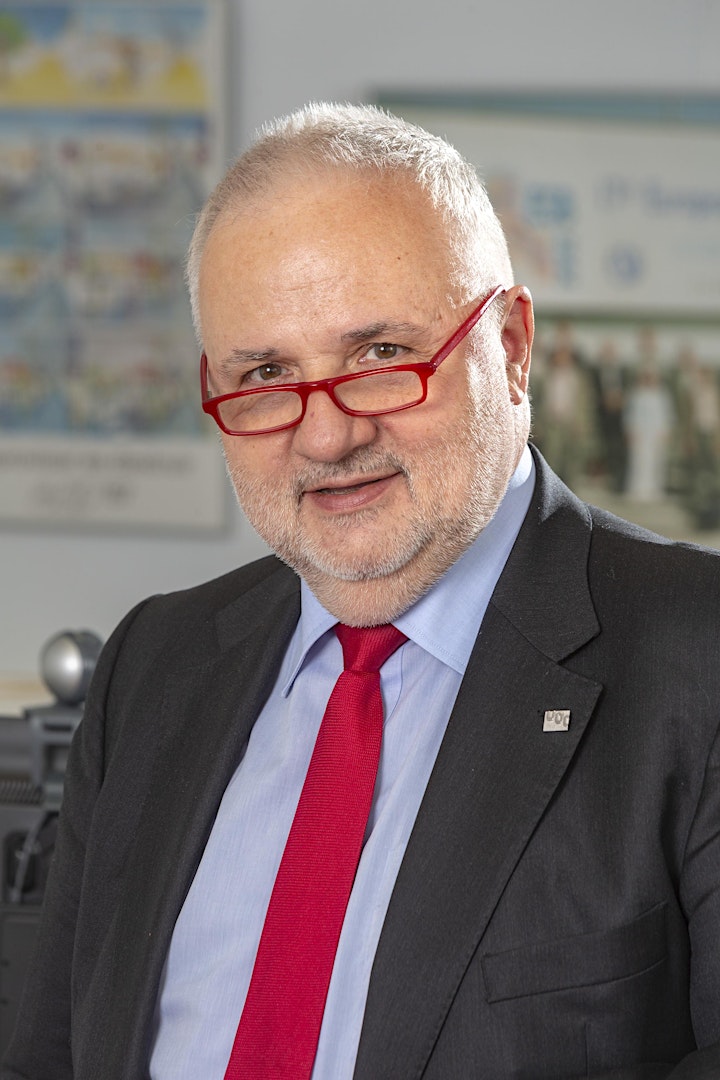 Josep A. Planell, President UOC, Graduate in Physics at the University of Barcelona; Ph.D. (Materials Science) at the University of London. Professor of Materials Science and Engineering at the Technical University of Catalonia.Rector (President) of the Open University of Catalonia. President of the Centro Interuniversitario de Desarrollo Andino (CINDA) (since 2016).Director of the Institute of Bioengineering of Catalonia since its creation in 2005 to 2013. George Winter Award from the European Society for Biomaterials, 2013.Fellow Biomaterials Science and Engineering (FBSE) by the International Union Biomaterials Science and Engineering Societies. Vice-president of the European Society for Biomaterials (2005-2009). Editor-in-Chief of the Journal of Materials Science: Materials in Medicine (Springer) (2007-2013).Member of the Royal Academy of Sciences and Arts of Barcelona, and Member of the Royal Academy of Doctors of Barcelona.Honorary Member of the European Society for Biomaterials, 2018.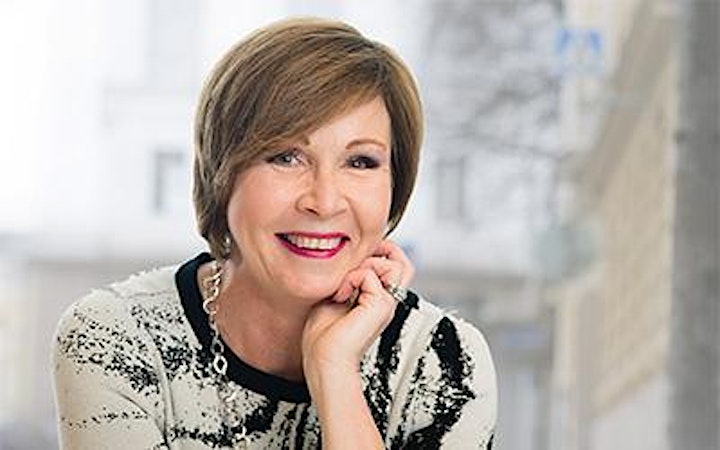 Sari Lindblom is the Rector of the University of Helsinki for the duration of Rector Jari Niemelä's sick leave until 31 December 2020. The next stage in the degree programme reform has been among the central projects during Lindblom's new term. Next under scrutiny is the functionality of the programmes begun in autumn 2017. Necessary adjustments will be carried out based on the experiences and results gained. "Data on students' progress and experiences have been continuously collected. Experiences have been positive, and studies have progressed well during the first year. We are closely monitoring the progress of students' studies and transition from bachelor's programmes to master's programmes." Lindblom will also be working on the introduction of certificate-based admissions in 2020. Alongside certificate-based admissions, the Open University route and other admissions channels as well as MOOCs will be developed. In addition, entrance examinations are to be redesigned to require less preparation. Sari Lindblom, DPhil, is a psychologist and professor of higher education. She served as a vice-rector of the University of Helsinki also during the previous term in 2017–2018 and as director of the Centre for University Teaching and Learning HYPE in 2004–2017.
Vanessa Debiais-Sainton is Head of the Unit in charge of Higher Education policies and programme at the European Commission's Directorate General for Education, Youth, Sport and Culture. The unit is the lead service for European policies on reform and transformation of higher education, the new European Universities initiative, automatic mutual recognition of higher education qualifications, the creation of the EU student card, and the higher education strand of Erasmus+. In previous posts in the European Commission, Vanessa has worked in DG Research and Innovation. Before moving to the European Commission in 2006, Vanessa spent eight years working for several petroleum and chemical companies.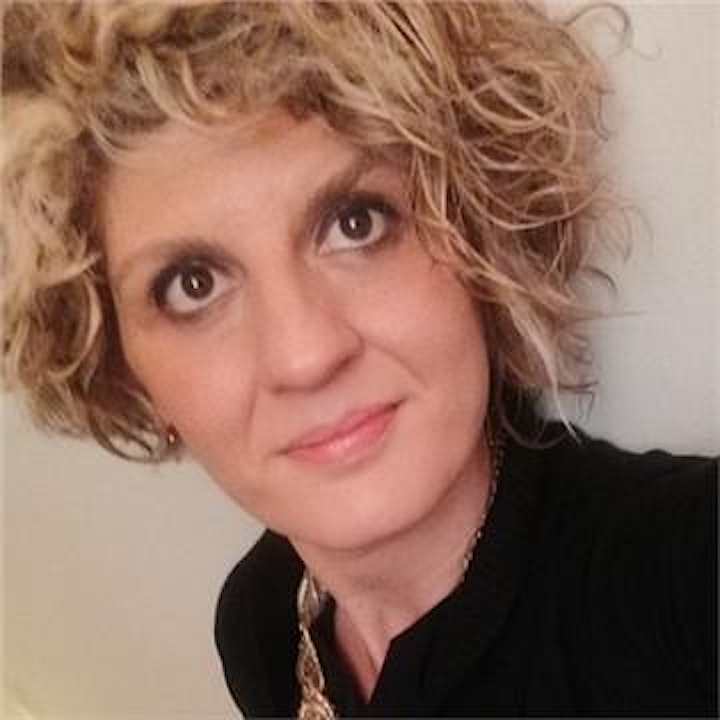 Francesca Valente works at the International office of the University of Bologna since 2003. She has been working in different IRO's divisions until 2015, when she became the Erasmus office coordinator. She is currently involved in quality-based analysis of Mobility flows within the university and in the implementation of the ECTS guidelines. In 2019 she has been appointed as Chair of the UNA EUROPA/1 EUROPE mobility cluster and is currently actively engaged in the definition, theorisation and implementation of the UNA EUROPA/1 EUROPE innovative JIFs for mobility.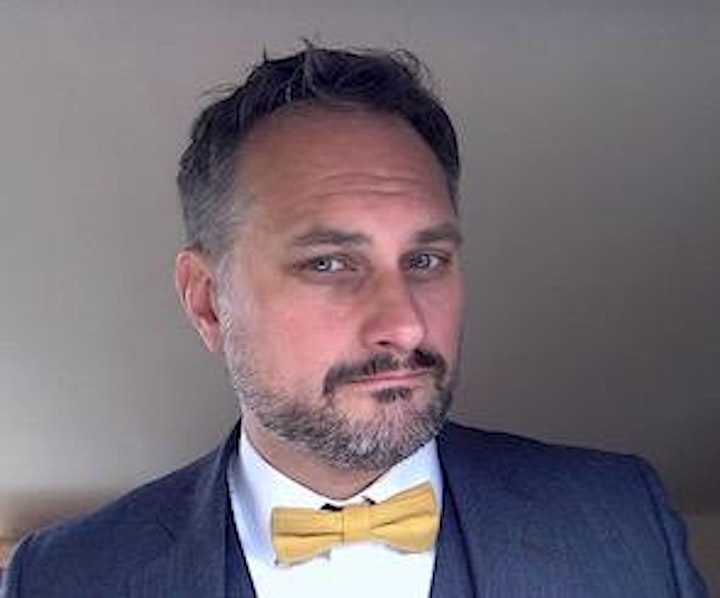 Fridolin Wild is professor at the Institute of Educational Technology of The Open University, also leading the Performance Augmentation Lab (PAL). Fridolin seeks to close the dissociative gap between abstract knowledge and its practical application, researching radically new forms of linking directly from knowing something 'in principle' to applying that knowledge 'in practice' and speeding its refinement and integration into polished performance.
Fridolin is and has been leading numerous EU, European Space Agency, and nationally funded research projects, including ARETE, LAAR, AR-for-EU, WEKIT, TCBL, ARPASS, Tellme, TELmap, cRunch, Stellar, Role, LTfLL, iCamp, and Prolearn.
Fridolin leads the Special Interest Group on Wearable-Enhanced Learning (SIG WELL) of the European Association of Technology Enhanced Learning (EATEL). He chairs the working group on Augmented Reality Learning Experience Models (ARLEM) of the IEEE Standards Association as well as the Natural Language Processing task view of the Comprehensive R Archive Network (CRAN). He co-chairs the IEEE ICICLE SIG XR for Learning and Performance Augmentation. Fridolin is a trust Governor of Oxford Spires Academy.
From 2015 to 2020, Fridolin was Senior Research Fellow at Oxford Brookes University. From 2009 to 2016, he was at the Knowledge Media Institute of the OU. Fridolin also worked as a researcher at the Vienna University of Economics and Business in Austria from 2004 to 2009. He studied at the University of Regensburg, Germany, with extra-murals at the Ludwig Maximilian University of Munich and the University of Hildesheim.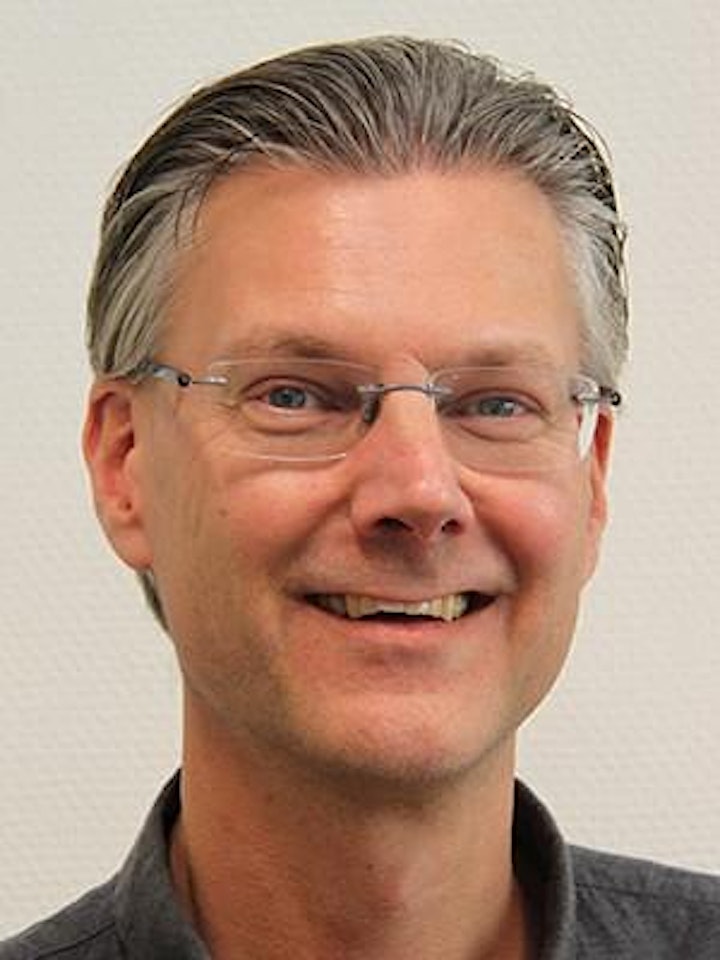 Bas Wegewijs is team leader International Recognition at Nuffic (Dutch ENIC-NARIC) in The Hague (NL). He joined Nuffic (the Dutch organisation for internationalisation in education) in 2001 and is responsible for leading a team of credential evaluators and policy officers. He also manages European projects in the field of recognition, which are initiated and coordinated by Nuffic. He has carried out many project activities in The Netherlands and abroad.
Previously, Bas held post-doctoral positions as a research chemist in Germany and The Netherlands, obtaining first-hand experience with international mobility of students and teachers.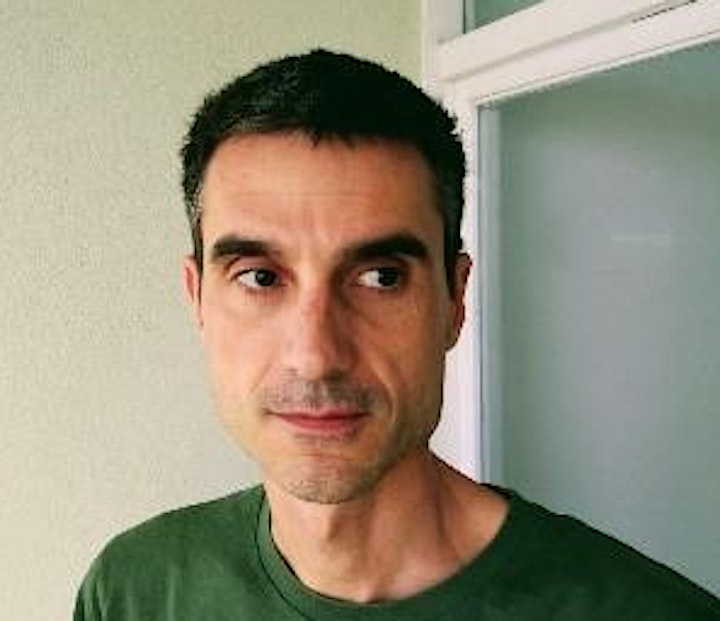 Efrem Melián holds a Bachelor's degree in Psychology and a Master's in Educational Psychology. Currently he is doing a PhD in Education & ICT with a scholarship from the Universitat Oberta de Catalunya (UOC). His research interests are related, on the one hand, to the experiences of students with disabilities in online higher education and the decisions around the disclosure of disability. On the other, to the factors contributing to the persistence or dropout of online PhD students from their online doctoral programs.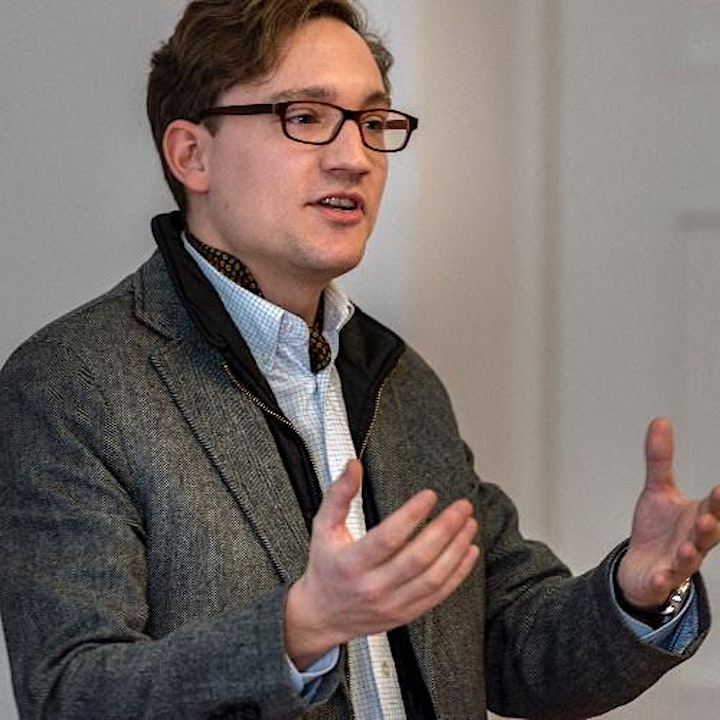 Alexander Knoth, historian and sociologist, works as Head of Section Digitalisaton at the German Academic Exchange Service (DAAD) in Berlin. He is responsible for the strategic planning and management of DAAD's digitalisation activities. Before he took over this position, Alexander Knoth worked as an Advisor for the Digitalisation of Teaching and International Affairs at the President's Office of the University of Potsdam. As Collaborative Online International Learning (COIL) coordinator, Alexander has gained experiences in interdisciplinary and international co-teaching scenarios, connecting classrooms around the globe. He also worked at the chair of Complex Multimedia Application Architectures (Institute for Computational Science) and at the chair of Gender Sociology both at the University of Potsdam. Alexander is an Educational Expert Fulbright Alumnus. He has been honoured by the Federal President of Germany and he has won the Teaching Award of the Federal State Brandenburg twice. His mobile application "Reflect.UP" has been nominated for the German E-Learning Innovation award (delina).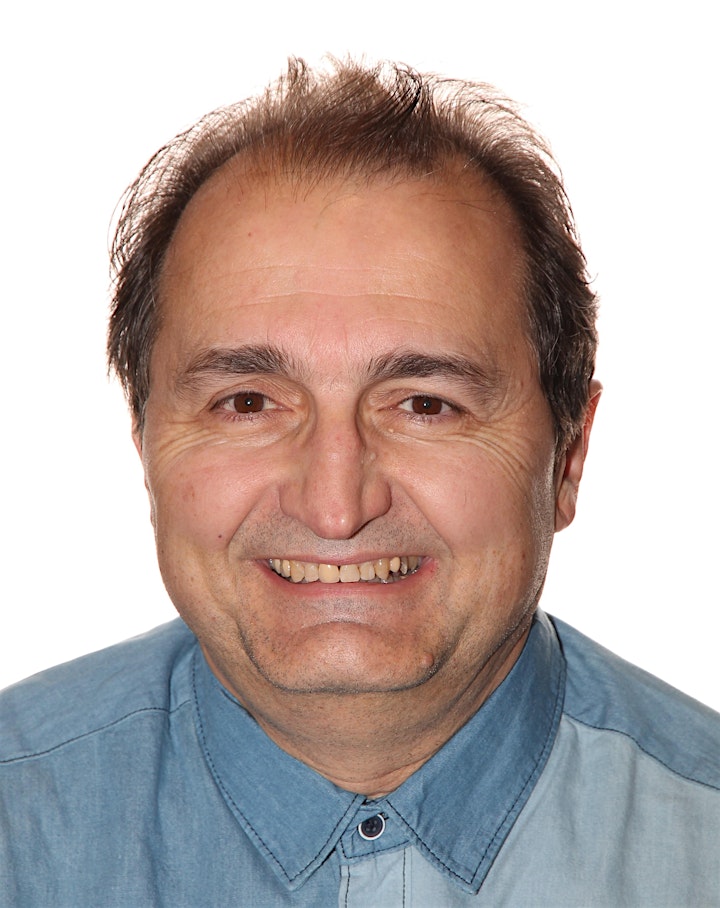 Tiberio Feliz Murias is the Director of the Centre for Attention to University Students with Disabilities (UNIDIS) at National University of Distance Education (Spain). He is a Doctor of Educational Sciences. Previously he was a teacher of adult education, radio adult teacher, teacher of Braille writing, and starting from 2001 associate professor at the Didactics and Educational Organization Department at UNED where he teaches and researches about technologies for learning, social networks, distance education, attention to diversity, special needs, and qualitative research.
Roundtable of European MOOC Consortium (EMC):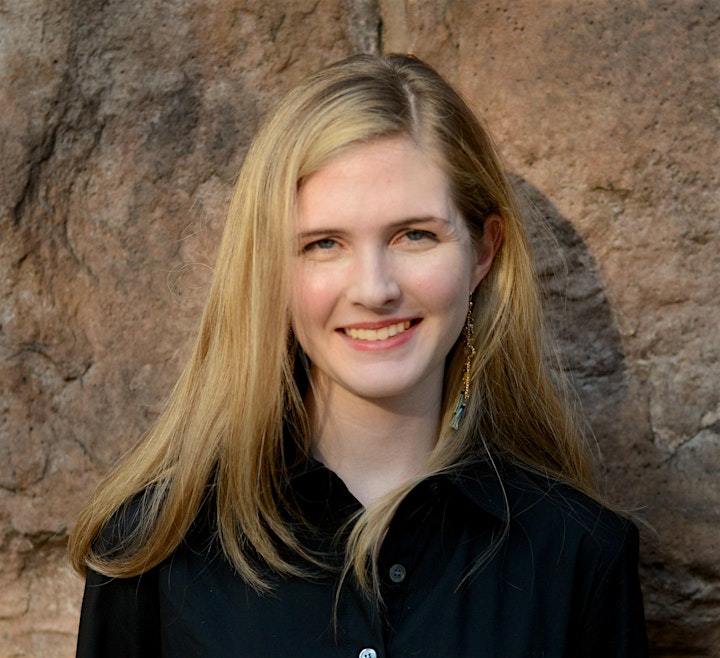 Katherine Weber is a Partnership Manager at FutureLearn. She works directly with world-class universities and specialist organisations for FutureLearn, helping FutureLearn partners to set strategy and deliver innovative and successful online learning. Katherine has a background in academic research and teaching and in e-learning. Prior to joining FutureLearn, she developed learning materials at Harvard Business School, completed a doctorate at Brown University, designed and taught undergraduate courses, and worked as an editor for an academic website and e-publisher.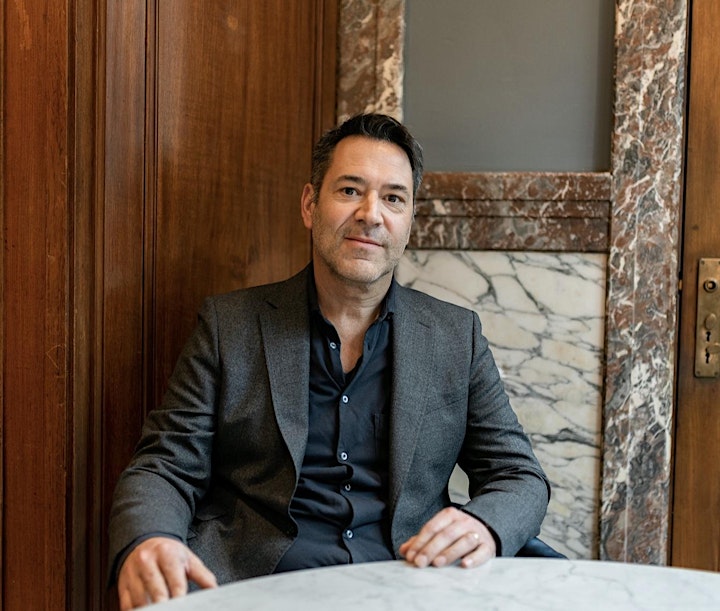 George Ubachs is Managing Director of EADTU, the European Association of Distance Teaching Universities. EADTU is Europe's institutional association of leading universities in online, open and flexible higher education, and is at the heart of the modernisation agenda of European universities. George Ubachs is coordinator of international academic cooperation networks on networked curricula, virtual mobility and on business models for lifelong learning. He is further coordinator of the European MOOC Consortium (EMC), representing the Common Microcredential Framework (CMF) and the E-xcellence movement on quality assurance in online, open and flexible education. In this position, EADTU is leading the ICDE-UNESCO focal point for QA in online education for Europe. With the EMPOWERing universities network, EADTU represents some 80 experts that cover 12 specific fields of expertise related to online, open and flexible education. As coordinator of these networks he is working closely with the EUA, ENQA, ESU, ICDE and Unesco.
Catherine Mongenet, CEO of FUN-MOOC
Catherine Mongenet is professor in Computer Science. From 2009 to 2012, she has been vice-president of the University of Strasbourg in charge of the digital strategy. In May 2013, she was appointed Policy Officer at the French Ministry of Higher Education in charge of the project "France Université Numérique". The aim of this national project is to support the French universities to develop online education and promote innovative teaching and learning methods using digital and online tools. She was responsible for the development of one major project is this agenda: the FUN MOOC platform, launched in October 2013 and dedicated to French and Francophone universities and their international academic partners. Since September 2015, she is the CEO of the public organization that has been created to carry on the FUN platform. The objectives of this organization are to manage the platform and its evolutions, to develop new partnerships and activities, especially in the context of life-long learning education and to increase its Francophone and international visibility.
Matthew Hodges is currently working in Telefónica Digital Education, a business unit of Telefonica Group, an international telecommunications company based in Madrid . He is responsible for international sales and European projects. His background is education management and has worked in this sector for nearly 20 years, specialising in innovative elearning solutions to address organization needs and wider social impact. Since 2017 he has been involved in the European MOOC Consortium where Telefonica Digital Education's MOOC platform, miriadax, is a founding member.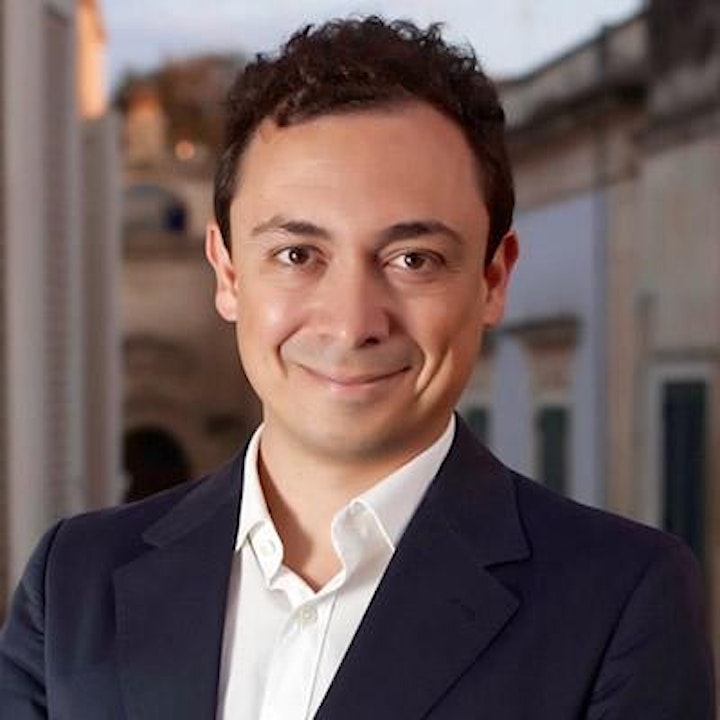 Pierpaolo Limone, EduOpen, Università di Foggia
EMBED Team – Staff training session: Blended Learning after COVID-19 :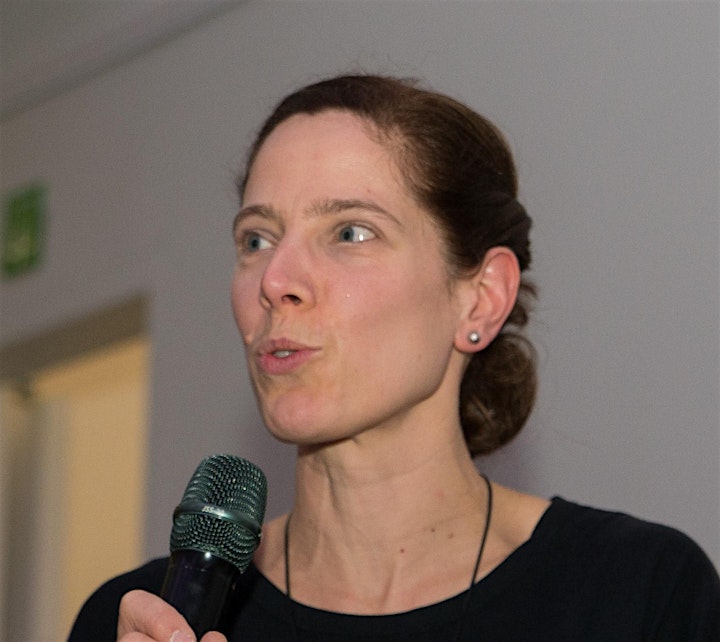 Veerle Van Rompaey holds a PhD in Social sciences and works as a researcher at the KU Leuven. Her research interests include Blended Education, co-design, user-experience design and Human-technology interaction.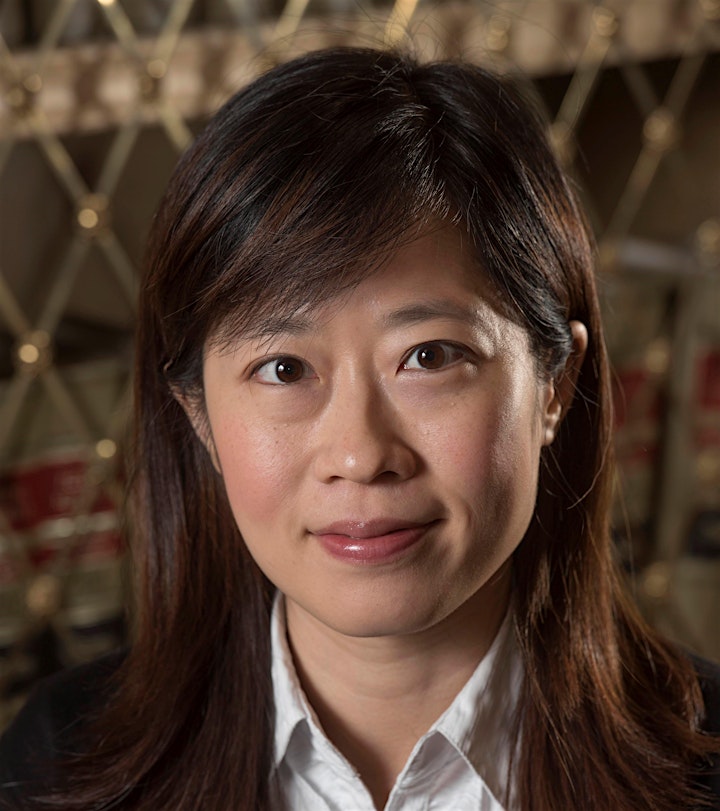 Yi-Shan Tsai works for the University of Edinburgh. Yi-Shan her research focuses on advancing the understanding of socio-technical issues around the use of data and technology in education. She takes a human-centred approach to investigating issues that arise when a technological innovation is operationalised in a complex educational system. Her work has informed educational policy and strategy development in higher education, and the impact was acknowledged by the Association of Learning Technology (ALT) as the winner of the 2019 Best Research Project Award. She is currently an executive member at large of the Society for Learning Analytics Research (SoLAR).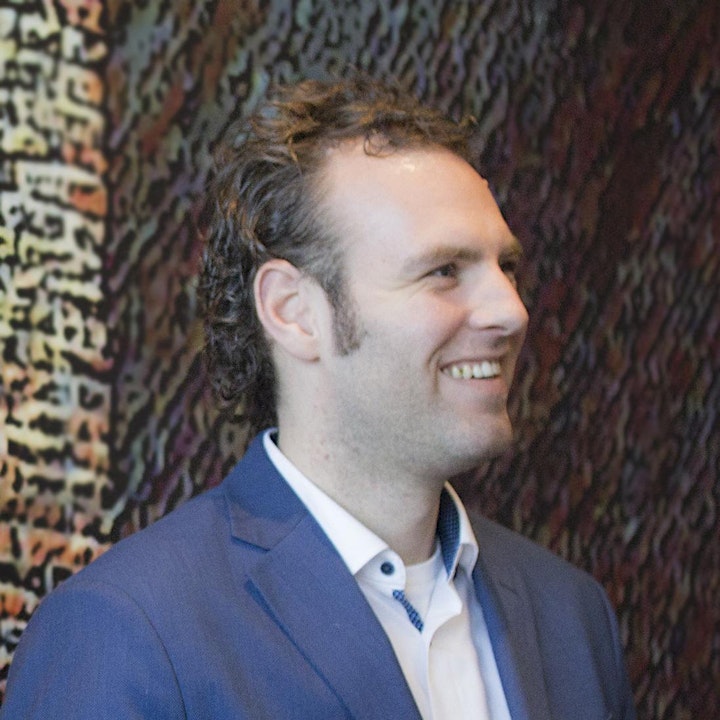 Wiebe Dijkstra, TU Delft
Wiebe Dijkstra is an educational advisor and trainer on Blended Learning at Delft University of Technology in The Netherlands. He is an expert in designing, developing and implementing blended learning courses in Higher Education. In the last couple of years, he helped dozens of educators with their blended courses. The last two years Wiebe worked on the European Maturity Model for Blended Education (EMBED), a reference model for developing and implementing blended learning, embracing all levels of an institution. Besides his work as an educational advisor, he is also a board member of the Expertise Network Higher Education in the Netherlands (EHON).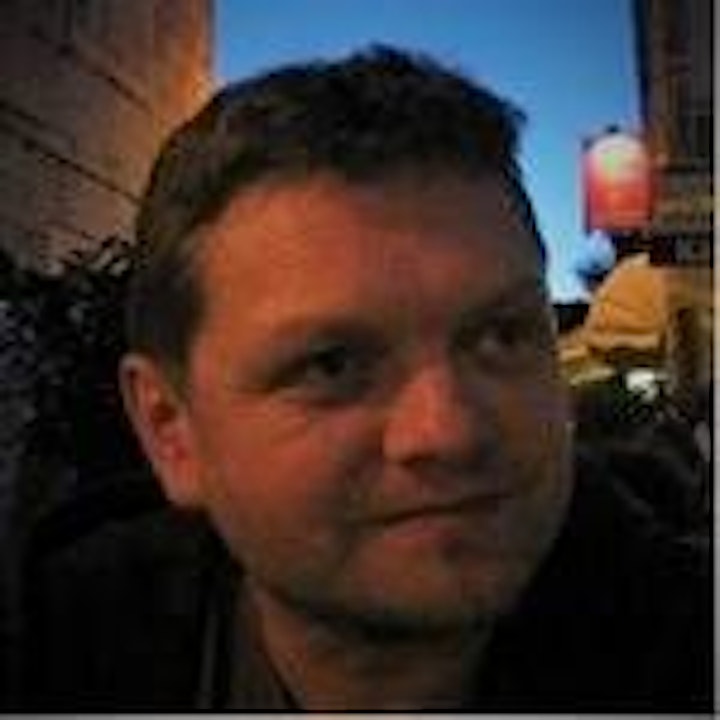 Stephan Poelmans, KU Leuven