Postponed till a later date.
About this event
Unfortunately, due to personal circumstances, this Masterclass needs to be postponed till a later date. We will keep you informed about the new date.
Online FAR Masterclass on 7 October 2021, 3.30-5.00 pm CET by Prof. dr. Jean Bédard (Université Laval, Canada)
What is this Masterclass about?
The study of Alain Schatt and Jean Bédard is aimed at the investigation of the economic consequences of joint audits. The research synthesis of this study presents and discusses: (1) institutional aspects of joint audits: the genesis of their use in France (where it is mandatory) and in other countries, and the current interest in the UK and in The Netherlands; (2) academic arguments and empirical results concerning joint audits, in particular about the impact on market competition (i.e. market structure), audit quality and audit costs, including joint audit effectiveness.
Who should attend?
The FAR Masterclass is of interest to audit practitioners and firm management, auditing standard setters, audit supervisors, auditing students, auditing teachers and audit scientists. The Masterclass is open to everyone working in the field of accountancy.
Register today!
Please note that registration is required to participate. Registration closes on 6 October 2021 (11PM CET).
Please note that this Masterclass will be in English.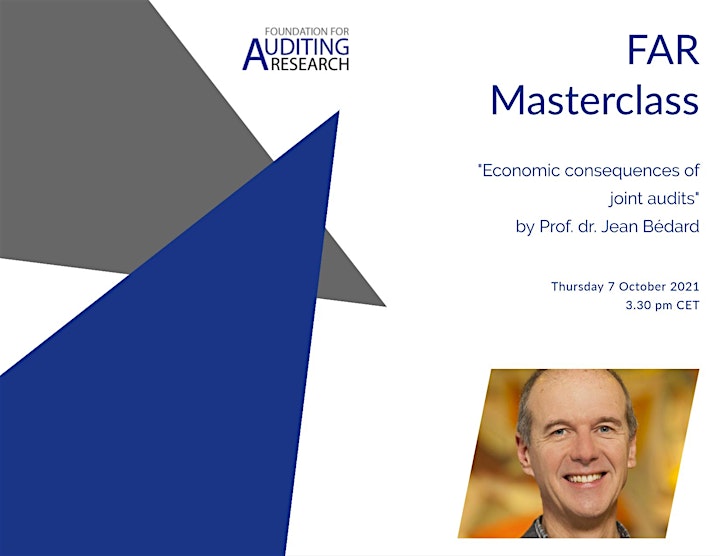 Organizer of Online FAR Masterclass by Prof. dr. Jean Bédard