Sales Have Ended
Registrations are closed
Er zijn helaas geen tickets meer beschikbaar.
Sales Have Ended
Registrations are closed
Er zijn helaas geen tickets meer beschikbaar.
Antonie Knoppers will share his knowledge and insights about the importance of a solid online coaching presence in these changing times.
About this event
WEBINAR ONLINE PRESENCE
'Why your Presence is more important than ever in the online environment'
As we are dealing with our new working environment these past months, and mostly are working at home, you will not only need a robust internet connection, but also the tools to communicate more effectively in your online coaching sessions, as opposed to face to face sessions. How do we make sure we're still communicating effectively online? What are ways tocreate a safe space, motivate and show much needed confidence in these virtual settings? We argue that having Presence is even more important for your online coaching sessions and meetings.
With practical tools you can apply instantly, you will be able to increase your Presence while coaching online, and have more productive and effective online coaching sessions.
In this session you will learn about the Toolbox, and find ways to strengthen your Presence. Through Grounding, and Aligning you will allow yourself to have a deeper breath (which has a positive influence on the voice as well), be more present, engaged and engaging. While the Toolbox can be used in face-to-face situations, we will focus how it is of use in online environments. Keeping your energy and focus for the many online meetings we now have is really important, and that is where Presence can help immensely.
Through having deeper breaths, you will manage your emotions better, be more centered and calmer, and be able to have more focus. Through Connecting you will be able to instill trust and confidence in yourself and others.
In addition, in this course we will work on the voice. The voice becomes a much more vital part of communication in a virtual setting; people often have their video turned off which makes the vocal part one of the most essential communication elements besides the verbal part. We will discuss the various elements of the voice such as your pacing, pitch, volume and emphasis. In addition, we will cover how to color your voice with emotion, such as enthusiasm, determination and compassion, which are especially crucial during these times!
What are the take aways?
Strengthen presence
Tools for better posture, breath, voice and connecting with others
Increase awareness of non-verbal communication
Presenter: Antonie Knoppers
Antonie Knoppers is a trainer, coach, facilitator, guest speaker and actor. He is a faculty member at the Rotterdam School of Management (Erasmus University) for the MBA, EMBA, ONEMBA and Executive Education departments. He is also a guest faculty member at Nyenrode University and the University of Maastricht.
He is currently writing a book with his two colleagues from RSM to be published next year called; Leading with Presence.
He graduated summa cum laude from Brandeis University with a Master's in International Economics and Finance and from the University of San Diego/Old globe theatre with a Master's in Fine Arts.
He has worked with a variety of corporate clients including KLM, Shell, the Ministry of Foreign Affairs, Ministry of Internal Affairs, Abn-Amro, PWC, Elsevier DSM, Mammoet and Corelab.
His experience and business school education enable him to give those in the corporate world practical tips and tools on how to enhance their communication and Presence.
Besides Presence trainings, Antonie also gives a variety of other trainings such as communication skills, team coaching, storytelling and presentation skills trainings. He is half Dutch, half American and currently lives in Amsterdam.www.dnatrainngen.comGeneral Information
Time: 8pm – 9.30 pm
Continuing Coach Education Units: application in progress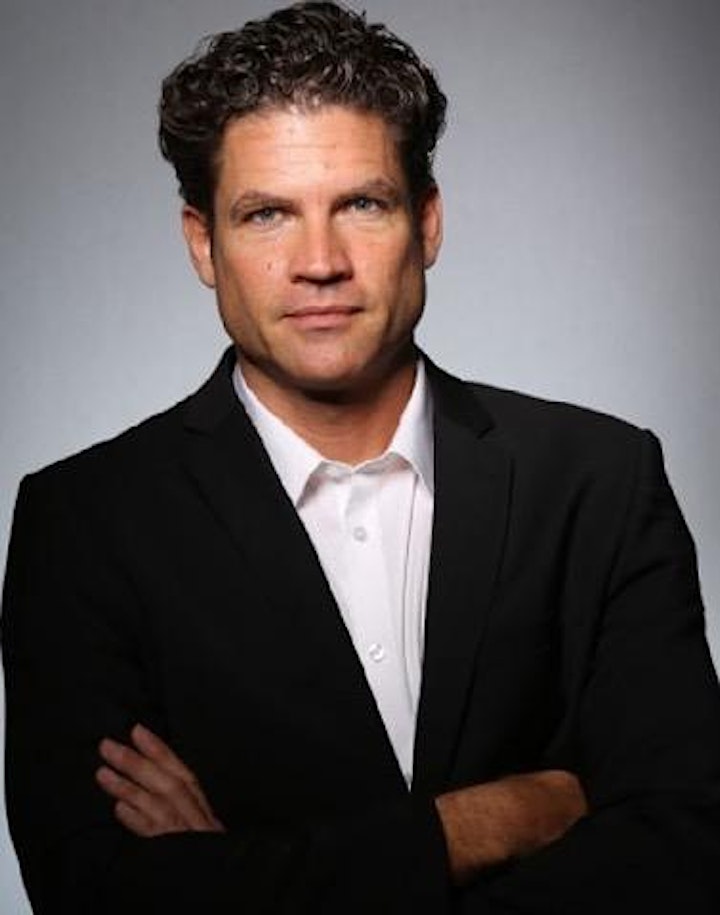 Date and time
Location
Refund policy