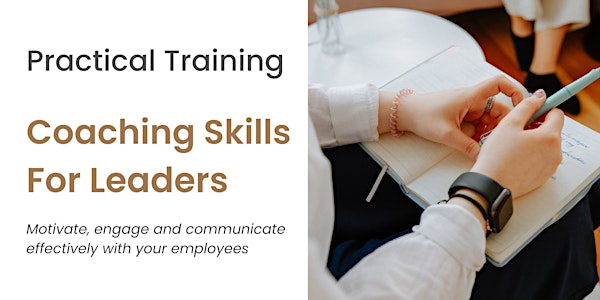 Online Training: Coaching Skills For Future Leaders
This training is for young leaders who want to learn how to inspire and encourage their employees to achieve their goals.
Refund Policy
Contact the organizer to request a refund.
Eventbrite's fee is nonrefundable.
About this event
This is a hands-on training where you will learn how to conduct coaching conversations and use coaching tools to motivate, engage and communicate effectively with your employees.
You will have the opportunity to practice your coaching skills throughout the training.
This training is perfect for you if:
You are a new leader/people manager who wants to learn how to influence your employees and get them to follow you naturally.
Do you experience this in your leadership role?
You struggle to understand employees' goals, needs, and challenges.
You don't know how to support your employees in their personal development.
You have difficulty building trust and motivating top talent in times of uncertainty.
You are tired of firefighting and want to build more resilient and independent teams.
If it's about you, keep reading!
Why do you need coaching skills as a leader?
Employees want to be heard, recognized, and supported in their development. Also, they want to realize their full potential and make it possible within the organization. When they do, they feel motivated and inspired, they want to innovate and perform at their best.
As a leader, you want to be the person who can communicate effectively and inspire employees to achieve business goals. You want to build resilient teams that solve complex problems and take responsibility. You need to know your people's needs, goals, strengths, and struggles to do that. When you, as a leader, know this, you can find a way to communicate, support their skills development, and help them succeed in their work even in uncertain times. More importantly, with coaching, you can help your employees gain the self-awareness they need to get desired results.
As a result, you create motivated and productive teams, so you have more time and energy to focus on more strategic things and achieve business goals!
Training Session
The training will last 4 hours with a maximum of 12 participants.
Training sessions will be comprised of both lectures, role-playing, group discussions, and reflections that will touch on the following subjects:
Learn what leadership coaching is, when to use it in your job, and how it can help you and your team achieve your goals.
Understand what your employees are saying and not saying, stay open and listen without judgment or criticism, show empathy, and create a safe space for people to express themselves.
Ask the right questions to get to the heart of the problem, challenge assumptions, show new perspectives, encourage solution-oriented thinking, and maintain commitment.
The GROW coaching model for goal-setting and problem-solving
Learn and practice the GROW model, a 4-step process and structured approach to help employees set goals, assess their current situation, explore options, and find ways to increase their confidence and motivation to take action and remain accountable.
Training Outcome
You will be able to apply coaching skills to:
Understand better the needs and challenges of your employees
Help your people develop specific goals, resilience, and other crucial skills
Identify weak points and behaviors that affect performance or motivation
Hold your employees accountable to achieve results
Encourage learning and autonomy
Have more time to focus on the right priorities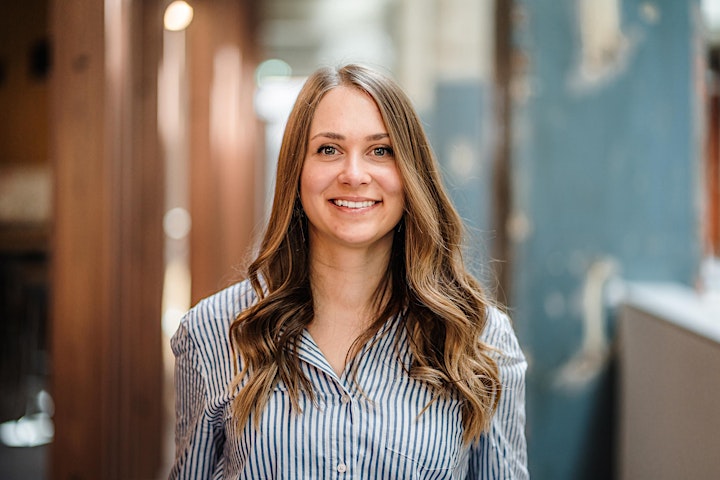 About the trainer
Anastasiia Serafyn is an ICF Certified Coach and a Trainer. Anastasiia has more than 10 years of experience: 2+ years in professional coaching and 8 years in international talent acquisition and development, 3 times in a leadership position. Anastasiia worked with diverse teams and people of 10+ nationalities based in and outside The Netherlands.
She has collected more than 500 coaching hours working with 150+ professionals inside and outside The Netherlands. Her clients are mid-senior and management-level professionals working at ASML, ABN AMRO, Pandora, Rabobank, Nextview, Bloomon, Avery Dennison, Raben, and others.
Anastasiia coaches professionals on the following topics:
Career & Personal Development Plan | Leadership Coaching | Skill Development | Performance | Strengths & Values | Resilience | Emotional Regulation | Delegation | Motivation & Engagement | Behaviour Change | Problem-Solving | Performance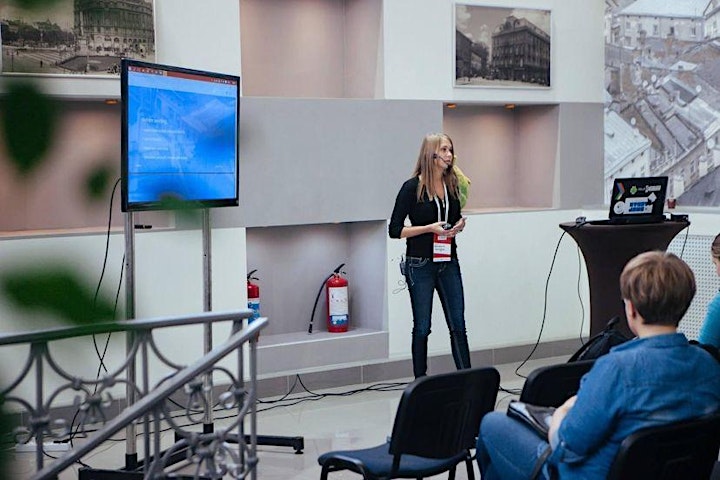 What my coaching clients say about me:
"She is a sensitive person with a well-structured approach to addressing what I missed to progress towards my goal." Research Manager, The Netherlands
"Anastasiia not only listened to my requests carefully but also understood my thoughts very well - she could even speak out what I couldn't nicely phrase in a proper language." - Software Engineer, The Netherland
"Anastasiia helped me believe in myself, recognize how good I am, and set a clear map for achieving my goals." - Team Lead Logistics, The Netherlands
"What I appreciated is her attentiveness, engagement and very individual approach. She never gave ready templates to follow, instead navigated me with proper questions so that I was able to find the answers inside myself. " - Marketing Manager, The Netherlands
Find more information here https://www.linkedin.com/in/anserafyn/ or visit my website anastasiiaserafyn.com.
Spots are limited! Sign up now!