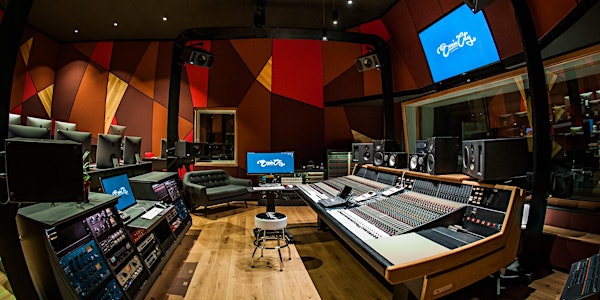 Open Day - Abbey Road Institute Amsterdam
Everything you need to know about the Advanced Diploma in Music Production and Sound Engineering at Abbey Road Institute Amsterdam.
When and where
Location
Abbey Road Institute 1 Atlantisplein 1093 NE Amsterdam Netherlands
About this event
Abbey Road Institute offers full-time and part-time Advanced Diploma in Music Production and Sound Engineering courses. During our open day in Amsterdam, you get to learn more about our curriculum, see our extensive studio facilities, meet our staff and students and get your questions answered.
During the open day, our communication manager and academic coordinator will give a presentation about our school and the programme, and there is room for a Q&A. After the presentation you get the chance to have a guided tour through our school - and studio facilities.
If you are interested in signing up for our Advanced Diploma programme, we highly recommend attending our upcoming open day!
A short outline of our Open Day presentation:
Welcome by our campus management
Introduction to Abbey Road Institute
Introduction to our curriculum
Introduction to the industry
The admissions process explained
Q&A
The general presentation will be given at 11:30 AND at13:00 and has a duration of 40 minutes.
You can visit the open day in person. Please note that there is no live-stream available.
If you want to stay up-to-date about our upcoming Open Day, please register and get your ticket through the button above.
About Abbey Road Institute Amsterdam
Abbey Road Institute is the training ground for the next generation of music producers and sound engineers. By harnessing the expertise and innovation created at Abbey Road Studios and collaborating with experts in the industry, we teach a professional Advanced Diploma in Music Production & Sound Engineering. We work closely with engineers and producers to create a broad, hands-on, cutting-edge curriculum. This prepares our students to launch a career in the music industry as unique as they are. What unites our students and team is a love of music and a passion for creating.
Our students learn from creative cutting edge producers, technical experts, business professionals and established and experienced names across the music industry. Choosing to study at Abbey Road Institute is a life-changing decision and a once-in-a-lifetime experience. Our graduates are the future of the music and recording industry.
Part-time programme: 2 years, evening classes
Full-time programme: 1 year, daytime classes
We look forward to welcoming you to our open day!