Description
Open Voice, Episode #02:

How to get going with Amazon Alexa and Google Assistant



WITH OVER 220 RESERVED SEATS OPEN VOICE IS FULLY SOLD OUT. PLEASE REGISTER FOR THE WAITLIST. WE'LL INFORM YOU IF A SEAT BECOMES AVAILABLE.

After an impressive start with Open Voice Episode 1: The Kick-Off where we welcomed over 130 people and received awesome coverage we are gearing up for Episode #02: How to get going.
The growing adoption speed of Voice in the US and other countries means that many organizations are ready to start their journey into Voice. The first question is why Voice is a channel to invest in as well as how to approach and do it. Let's learn from companies that are leading the charge: Amazon, Transavia, Flow.ai and House of Music.
Taking your 1st Steps
Shortly, Amazon and Google will launch their Voice assistant services in Dutch and will disrupt the way customers experience brands and interact with products and services. At Open Voice, we will explore why Voice is a channel to invest in as well as how to approach and do it.

Find all slides, podcasts, decks and write-ups of our first Open Voice event here.
Register and be sure of a good seat, good drinks, inspiration and networking.
Speakers
Location
The event is hosted at the Mirabeau offices at the Kauwgomballenfabriek in Amsterdam. There is ample parking, and excellent public transport connections (Metro OverAmstel or Spaklerweg). Doors open to grab some drinks: 16:00, start presentations: 16:30


About Open Voice
As mobile started to gain momentum ten years ago and the web 20 years ago. It now is time for the next iteration in media channels: Voice. Google and Amazon are investing billions to make it happen with the Alexa and Google Home devices. Microsoft, Samsung, and Apple are getting on the bandwagon as well.
In the last three and a half years over 55 million Smart Speakers have been sold in the US and the rest of the world. Gartner predicts that 30% of searches will be without a screen in 2020. Amazon is gearing up to add France as a new market this year. Google Assistant is said to launch in Dutch on mobile in a few weeks and their smart speaker later this year.
Founders and intent
Innovation and Meetup veterans Maarten Lens-FitzGerald (Lens-fitzgerald.com), Hayo Rubingh (Mirabeau) and Sam Warnaars (aFrogleap) are founders of the Open Voice event series. They invite all to connect people around this new emerging channel of voice. Together the new channel of voice is explored, lessons and insights shared, enabling all to gain practical knowledge, see how voice and conversations fit into the customer journey and kick-start their projects.
Target group
The meetup is for non-technical decision makers and creators. CMO's, CDO's, marketers, innovators, digital transformers, social media managers, creative directors, (interaction) designers and all those who thrive on the edge are welcome.
More information
maarten@openvoice.nl, 06-46333308
Organisation






Hosted by:





Enabled by: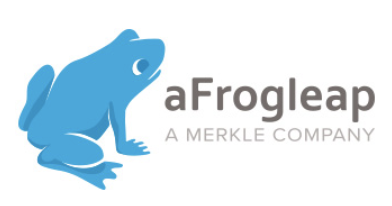 Sponsor