Description
Open Voice #03 'Going Dutch'
Google launched its Voice Assistant service in Dutch on 26 July, offering consumers in the Netherlands a new way to experience brands and interact with products and services. Similar to the smartphone revolution of 10 years ago this coming revolution is likely to change the way you will interact with your customers.
For Dutch companies it is essential to examine where, when and how consumers use this new technology and what impact this has on the touchpoints in the customer journey.
At the third edition of Open Voice we will offer you an inspirational lineup. Google will share its journey on the deployment of the Dutch language assistant and pioneers will share their experiences on their voice projects.
Register
Get your FREE ticket now to be sure of a night of inspiration, networking drinks and bites.
This Open Voice meetup is for non-technical decision makers and creators. CMO's, CDO's, marketers, innovators, digital transformers, social media managers, creative directors, (interaction) designers and all those who thrive on the edge are welcome.
Speakers:

Tim van de Rijdt - Product Marketing Manager Google Search & Assistant Benelux & Nordics
Tim joined Google 9 years ago from a market research startup, and has held various positions ranging from SMB advertiser acquisition and Google brand marketing, to product marketing for Maps and Search. He is looking forward to launching Google Home later this year (yes, before Christmas).
In his presentation Tim offers a look behind the scenes at what it takes to launch a Smart Assistant in Dutch and what we can expect in the foreseeable future.
Favorite Assistant question: "Heb jij Flappie gezien?!"
Demotrain:
These pioneers will share their experiences on voice projects:
Please stay tuned for more updates on the line-up.
Language
All presentations at Open Voice will be in English, but please note that most demos of this edition will be in Dutch, as we explore pioneers' experiences with the Dutch version of the Google Assistant. Of course, our host Maarten Lens-Fitzgerald will translate as much as he can.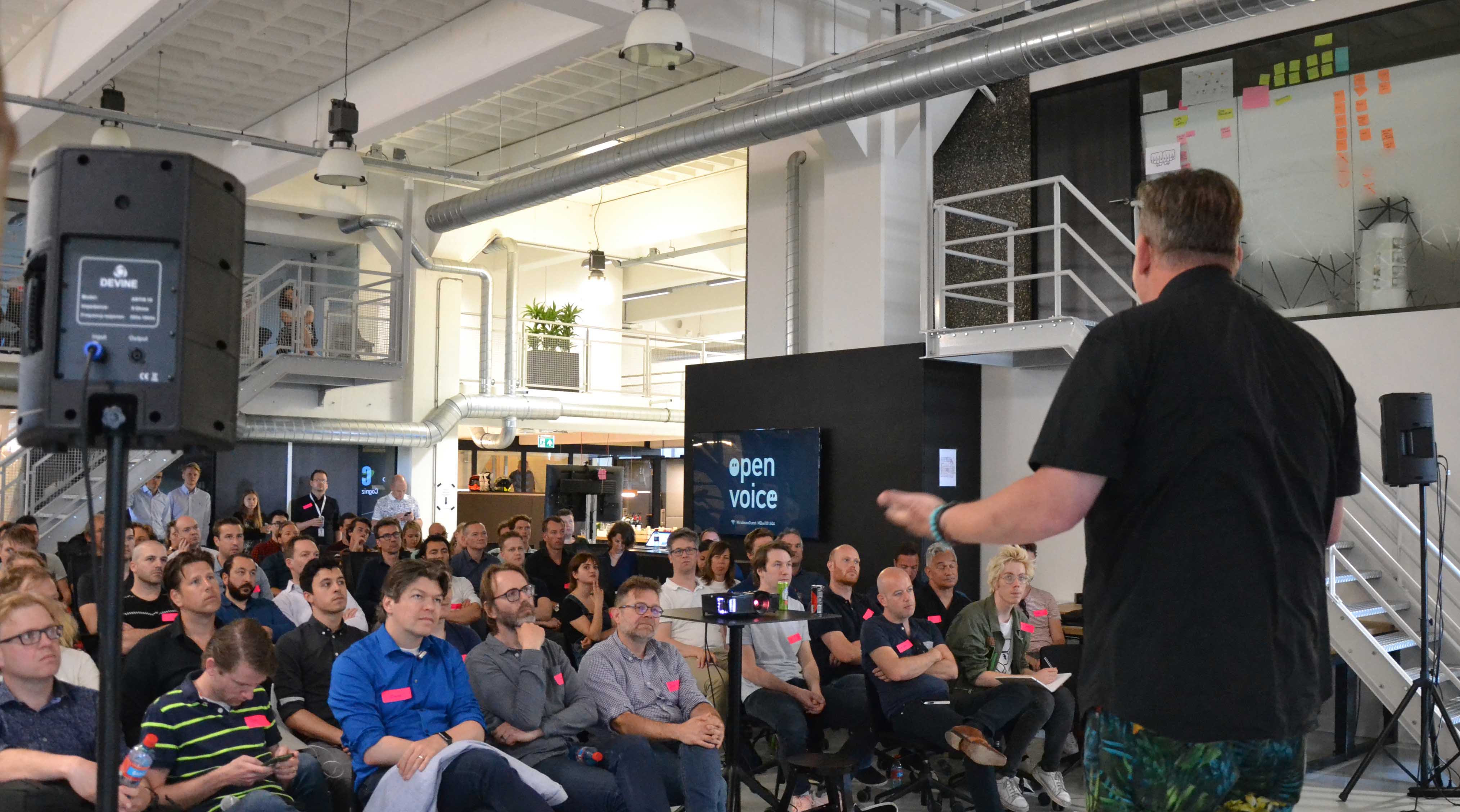 Program
16:00 - 16:30 Doors open to grab some drinks
16:30 - 19:00 Presentations
19:00 - 20.00 Drinks & bites

Location
The event is hosted at the Mirabeau offices at the Kauwgomballenfabriek in Amsterdam. There is enough (paid) parking space, and excellent public transport connections (Metro OverAmstel or Spaklerweg).
About Open Voice
Google recently launched their Dutch voice assistant and Amazon, Microsoft, Samsung, and Apple are getting on the bandwagon as well. Offering benefits like improved service experience and efficiency, conversational interfaces are clearly on the rise. In the last three and a half years over 55 million Smart Speakers have been sold in the US and the rest of the world. Voice will completely disrupt the way customers experience brands and interact with products and services. It is crucial that companies now start investigating how this new technology can enrich their customer journey.
Together we explore the new channel of voice, share insights and learnings, see how voice and conversations fit into the customer journey and kick-start projects.
Founders
Innovation and Meetup veterans Maarten Lens-FitzGerald (Lens-fitzgerald.com), Hayo Rubingh (Mirabeau), Sam Warnaars (aFrogleap) and Marna van Hal (Mirabeau) are founders of Open Voice, a series of interactive meetups.
More information
maarten@openvoice.nl, 06 - 4633 3308
Organization