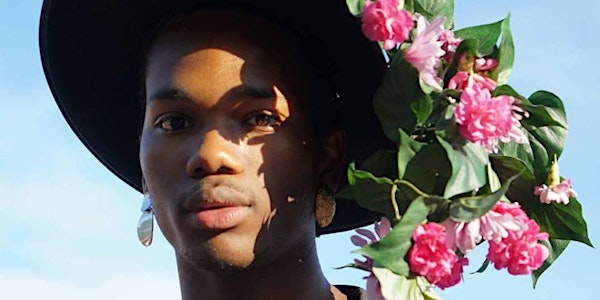 OSCAM x Speak Session: Fashion, Identity and Afropunk
A panel discussion on fashion, identity and afropunk on Dutch soil.
When and where
Location
OSCAM - Open Space Contemporary Art Museum 1289 Bijlmerdreef 1103 TV Amsterdam Netherlands
About this event
Expending your perspective through the means of dialogue and listening to one another, that's where OSCAM believes in. To meet this need, we program different Speak Sessions with different partners.
The upcoming Speak Session has the theme 'fashion, identity and afropunk'. Together with an awesome panel of experts from the fashion industry, we will discuss how these topics manifest itself on Dutch soil.
Host
- Kimberly Willems (Culture curator, host and model)
Panel
- Maureen Powel (Stylist, model and blogger)
- Osborne Stjeward (MC, ondernemer en oprichter Areaboys)
- Nsimba Valene Lontanga (Researcher, collumnist and designer)
- Christiano Mpasi Bila (Designer and winner fashion fest 2018)
- Mick Groeneveld (Oprichter en creative bij Branding Equality)
www.oscam.nl/program
- - - - - - - - - -
Je blik verruimen door het gesprek aan te gaan en verschillende verhalen delen, daar gelooft OSCAM in. Om aan deze behoefte te voldoen, programmeert OSCAM verschillende Speak Sessions met diverse partners.
De eerstvolgende Speak Session heeft als thema 'fashion, identiteit en afropunk'. Samen met een te gek panel van kenners uit de mode-industrie gaan we met elkaar in gesprek over hoe deze onderwerpen zich manifesteren op Nederlandse bodem.
Host:
- Kimberly Willems (Cultuurcurator, host en model)
Panel
- Maureen Powel (Stylist, model en blogger)
- Osborne Stjeward (MC, ondernemer en oprichter Areaboys)
- Nsimba Valene Lontanga (Onderzoeker, collumnist en designer)
- Christiano Mpasi Bila (Ontwerper en winnaar fashion fest 2018)
- Mick Groeneveld (Oprichter en creative bij Branding Equality)
www.oscam.nl/program