OWASP Netherlands Chapter Meeting with Gary McGraw May 8, 2012 Amsterdam NL

Tuesday, May 8, 2012 from 2:30 PM to 5:30 PM (CEST)
Event Details
OWASP Netherlands Chapter Meeting

May 8th, 2012 with Gary McGraw!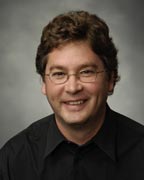 Bio:
Gary McGraw, Ph.D.
CTO, Cigital
Gary McGraw is the CTO of Cigital, Inc., a software security consulting firm with headquarters in the Washington, D.C. area and offices throughout the world. He is a globally recognized authority on software security and the author of eight best selling books on this topic. His titles include Software Security, Exploiting Software, Building Secure Software, Java Security, Exploiting Online Games, and 6 other books; and he is editor of the Addison-Wesley Software Security series.  Dr. McGraw has also written over 100 peer-reviewed scientific publications, authors a monthly security column for informIT, and is frequently quoted in the press. Besides serving as a strategic counselor for top business and IT executives, Gary is on the Advisory Boards of Dasient, Fortify Software (acquired by HP), Invincea, and Raven White. His dual PhD is in Cognitive Science and Computer Science from Indiana University where he serves on the Dean's Advisory Council for the School of Informatics.  Gary served on the IEEE Computer Society Board of Governors and produces the monthly Silver BulletSecurity Podcast for IEEE Security & Privacy magazine (syndicated by informIT).
Abstract:
Only ten years ago, the idea of building security in was brand new. Back then, if system architects and developers thought about security at all,they usually concentrated on the liberal application of magic crypto fairy dust. We have come a long way since then. Perhaps no segment of the security industry has evolved more in the last decade than the discipline of software security. Several things happened in the early part of the decade that set in motion a major shift in the way people build software: the release of my book Building Secure Software, the publication of Bill Gates's Trustworthy Computing memo, the publication of Lipner and Howard's Writing Secure Code, and a wave of high-profile attacks such as Code Red and Nimda that forced Microsoft, and ultimately other large software companies, to get religion about software security. Now, ten years later, Microsoft has made great strides in software security and building security in---and they're publishing their ideas in the form of the SDL. Right about in the middle of the last ten years (five years in) we all collectively realized that the way to approach software security was to integrate security practices that I term the "Touchpoints" into the software development lifecycle.  Now, at the end of a decade of great progress in software security, we have a way of measuring software security initiatives called the BSIMM <http://bsimm.com>. BSIMM is helping transform the field from an art into a measurable science. This talk provides an entertaining review of the software security journey from its "bug of the day" beginnings to the multi-million dollar software security initiatives of today.
Programme:
14:30 - 15:00  Registration
15:00 - 16:00  Gary McGraw, Bug Parades, Zombies, and the BSIMM: A Decade of Software Security
16:00 - 16:15  Break
16:15 - 17:00  Q&A with Gary McGraw
Directions
By public transport
From Central Station 
metro tram 51, direction Amstelveen Westwijk (16 minutes), stop at: De Boelelaan/VU

tram 5, direction Amstelveen Binnenhof (25 minutes), stop at: De Boelelaan/VU

tram 16 or 24, direction VUmc, final stop
From Station Amsterdam Zuid
express tram 51 (1 minute), direction Amstelveen Westwijk

tram 5 (1 minute), direction Amstelveen Binnenhof

it's a 10 minute walk to the VU from Station Amsterdam Zuid
By car
The A-10 Amsterdam ring road can be reached from all directions. Follow the A-10 to the Zuid/Amstelveen exit S 108. Turn left at the end of the slip road onto Amstelveenseweg: after about three hundred yards (at the VU University hospital building) turn left again onto De Boelelaan. VU University Amsterdam can be reached via city routes S 108 and S 109. 
Parking
There is a limited amount of parking space around VU University Amsterdam itself in De Boelelaan, which has parking bays, and also in Karel Lotsylaan. There is paid parking on VU Amsterdam parking lot to the right of the Hospital Outpatient Clinic. There is even more parking space on the east side of Buitenveldertselaan at the junction with Willem van Weldammelaan, within 5 minutes walking distance of VU University Amsterdam. A number of parking places for the handicapped are reserved in front of the VU University Amsterdam Main Building and within its grounds. 
3D map Campus VU University Amsterdam 
Map VU and VUmc region
Sponsors:
When & Where

VU University Amsterdam, M129 - first floor, M wing
1085 De Boelelaan
1081 Amsterdam
Netherlands


Tuesday, May 8, 2012 from 2:30 PM to 5:30 PM (CEST)
Add to my calendar
Organizer
OWASP Foundation is a professional association of global members and is open to anyone interested in learning more about application security. Local chapters are run independently and governed by the Chapter Leader Handbook. As a 501(c)(3) non-profit professional association.