PASS avond Marco Russo

Monday, March 25, 2013 from 6:00 PM to 9:00 PM (CET)
Event Details
Op maandagavond 25 Maart zijn we te gast bij Info Support in Veenendaal voor een PASS avond met Marco Russo. Marco is hier vanwege een SSAS Tabular workshop dat hij geeft op 25 en 26 Maart in Utrecht. Bij aanmelding op deze workshop kunnen we je 10% korting geven. Om deze korting te krijgen moet je de coupon code STW13NL opgeven bij het aanmelden. Via de onderstaande URL kan je je aanmelden voor de workshop: http://www.sqlbi.com/courses/ssas-workshop-utrecht-mar2012/
Het avondprogramma is gratis dankzij de gastvrijheid van sponsor Info support. Je bent welkom vanaf 18:00 voor een hapje en een drankje en we beginnen met het programma om 19:00. Het onderwerp van deze avond is:
Querying and Optimizing DAX
In SQL 2012 DAX became a query language and, when it comes to performance, the xVelocity in-memory engine is second to none. Scanning fact tables and performing leaf-level computation happens in a matter of milliseconds. Nevertheless, as with any other language, you can write good DAX or bad DAX, depending on your understanding of the engine internals. In this session we are going to introduce DAX as a query language, showing the different ways of querying with DAX using real-world data. Some queries will be fast, others will need optimizations and a better understanding of query plans, which we will show, in order to give a complete understanding of how to get the best out of DAX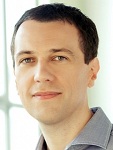 Marco is a Business Intelligence consultant and mentor. His main activities are related to data warehouse relational and multidimensional design, but he is also involved in the complete development lifecycle of a BI solution. He has particular competence and experience in sectors like financial services (including complex olap designs in banking area), manufacturing, gambling and commercial distribution.
 Marco is also a book author and, apart from his BI-related publications, he also wrote some books about .NET programming. He is also a speaker in international conferences like PASS Summit, SQLRally and SQLBits.
 He achieved the unique SSAS Maestro certification and is also a Microsoft Certified Trainer with several Microsoft Certified Professional certifications.
When & Where
Kruisboog 42
3905 TG Veenendaal
Netherlands


Monday, March 25, 2013 from 6:00 PM to 9:00 PM (CET)
Add to my calendar