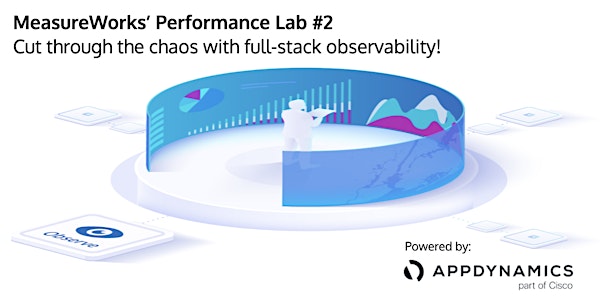 Performance Lab #2: Cut through the chaos with full-stack observability
New to the world of full-stack observability? Register now to see how observability can help to improve your bottom line
About this event
Join the 2nd edition of our Performance Lab: Cut through the chaos with full-stack observability
New to the world of Full-Stack Observability? We'll show you several use cases on how Full-Stack Observability can help to improve your bottom line.
Day-to-day management of applications and IT-infrastructure is becoming more and more difficult due to the increasing complexity of all moving parts involved in application development and operations. There is a new buzzword that can help: Full-Stack Observability. With Full-Stack Observability, we collect telemetry data from the entire application chain and transform this into preventative actions:
Faster identification of the root cause of incidents (MTTD, MTTR);
Predictive alerting and remediation;
Consolidation of multiple (IT) silos into a unified dashboard;
Better user experience for happy users;
Measuring thresholds for digital experience by observing and tracking human behaviour patterns.
Register now and join us on December 8 between 12.00-12.30
Through a live demonstration, using the AppDynamics Full-Stack Observability platform, we'll show you several use cases on how Full-Stack Observability can help improve your bottom line by delivering a fast and reliable user experience.
Join Martin van der Brink, senior Observability Engineer at MeasureWorks, and learn more about:
Creating real time visibility to show what's happening across your entire application delivery chain;
Correlating metrics with business outcomes to provide a flawless app and user experience;
Breaking down operational silos and aligning IT & Dev teams with business.