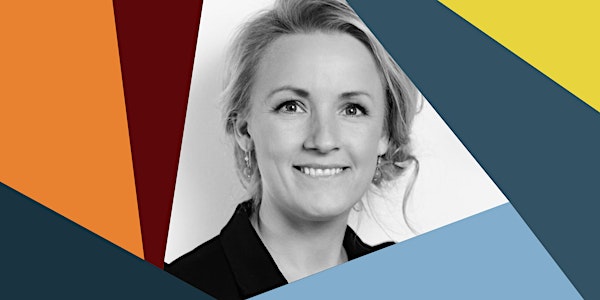 Pia Callesen: Control Your Thoughts
Als onderdeel van onze serie: World-Class Experts on Happiness at Work ontvangen we psycholoog en bestseller-auteur Pia Callesen!
Refund Policy
Contact the organizer to request a refund.
About this event
"Niemand van ons kan zijn gedachtestroom sturen, maar we kunnen wel bepalen of we stil blijven staan bij onze gedachten of dat we ons ervan loskoppelen."
- Pia Callesen
Als mens zijn we geneigd veel te denken. Jammer genoeg helpt maar een klein deel van de tijd die we besteden aan denken ons om de wereld beter te begrijpen en betere beslissingen te nemen. We gebruiken een groter deel van deze tijd om ons zorgen te maken over dingen die we niet kunnen beïnvloeden, om onszelf de put in te praten, of om steeds maar weer dezelfde vragen langs te gaan. De Deense psychologe Pia Callesen helpt je bewust te worden van je denkpatronen en laat je de strategieën zien die je kunt inzetten om meer controle te krijgen over deze menselijke superkracht en bedreiging.
We hebben niet de macht om te beslissen welke gedachten in ons hoofd komen. Maar wat we wel kunnen kiezen, is of we uren blijven stilstaan bij een gedachte of dat we de aanwezigheid ervan willen erkennen en dan verder willen gaan. Dit is de belangrijkste boodschap van Pia Callessens internationale bestseller Denk minder, leef meer. Pia Callessen is een voorstander van metacognitieve therapie en heeft veel cliënten van hun depressie afgeholpen door ze strategieën aan te reiken waarmee ze hun gepieker kunnen stoppen.
In dit interview zal Thijs Launspach haar vragen naar de methoden die we allemaal kunnen toepassen om meer controle te krijgen over ons denken. We duiken in de relatie tussen gepieker en geluk op het werk en leren de basis van metacognitieve therapie. Dus, denk er niet meer over na en schrijf je in voor dit onvergetelijke evenement!
Over Pia Callesen en Thijs Launspach
Lees hier meer over Pia Calessen en over Thijs Launspach, de interviewer van het programma.
Pia Callesen werd een ster in Denemarken na het schrijven van het zeer succesvolle boek Leef meer, denk minder; Grip op je gedachten voor een zorgelozer leven, dat inmiddels in vele talen is vertaald. Ze heeft haar eigen kliniek in Denemarken waar ze metacognitieve therapie geeft. Ze promoveerde aan de Universiteit van Manchester op de effecten van metacognitieve therapie in vergelijking met cognitieve gedragstherapie en studeerde met de grondlegger van de metacognitieve therapie Adrian Wells. Ze heeft ook een boek gepubliceerd in het Deens over metacognitieve therapie en angst.
Thijs Launspach is psycholoog en auteur. Hij heeft een column in het Algemeen Dagblad en aan The School of Life geeft hij les over zelfvertrouwen en over psychologie. Hij schreef meerdere boeken: 'Je bent al genoeg', 'Werken met millennials', 'Werk kan ook uit' en de bestseller 'Fokking druk'. Thijs is een veelgevraagd expert op het gebied van stressmanagement, burn-out en mentale gezondheid.
Praktische informatie
Datum: Woensdag 5 oktober
Tijd: 19:30 – 21:00
Locatie: Online via Zoom
Tickets: € 35, - of neem deel aan de hele serie [link] voor de early-bird-prijs van € 75,-!