Location
Westerpark
Westerpark
Amsterdam
Netherlands
Picnic in the Park & Networking Event with "Leads & Needs" for entrepreneurs to help them grow their network and generate leads.
About this event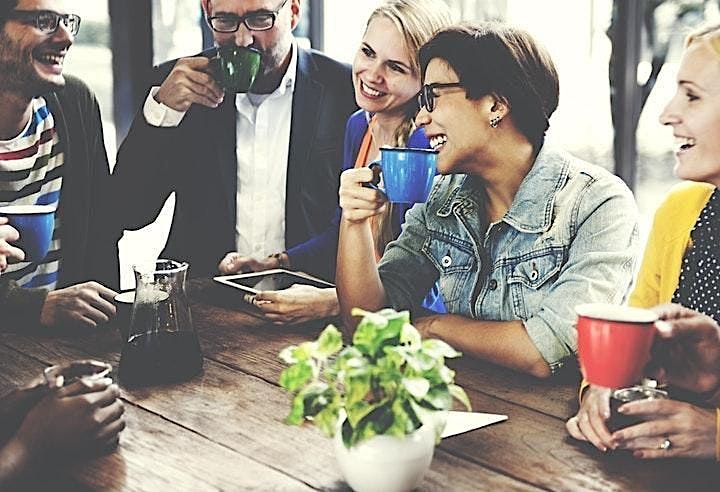 Picnic in the Park & Networking Event with "Leads & Needs" for entrepreneurs to help them grow their network and generate leads.
The ability to network in order to develop, or make new contacts, is an area of business that has been dramatically impacted by the corona virus outbreak.At Business Breakfasts we know networking is an important aspect of every business to generate leads and build solid relationships. Since offline conferences, trade shows, and other events have been canceled, we decided to create this networking only event to help all small businesses stay connected.
"Leads & Needs"
During this session, we will be doing our trademark "Leads & Needs." You will have the opportunity to introduce yourself and explain what your business is about, opportunities or services you have for others and what needs and services you are looking for.
Short presentations and discussions
Our networking event will be a combination of networking, short presentations and to discuss how our businesses are being affected by the current crisis.We would like to hear from you and what initiatives you have been taking to cope with the current crisis.How do you keep your customers coming?
Did you have to rethink your marketing strategy and how?
How have you been generating leads?
What new opportunities and threats have you encountered?
And whatever else we would like to discuss.
Agenda
10.00 - 11.00: Welcome Round of Introductions for attendees. Prepare to answer these questions under 1 minute:- Name, Company, top 3 services you offer.
11.00 - 12.00: 'Leads & Needs' combined with open discussions on for example, how our businesses are being affected by the current crisis.
Location details
This event will take place in Westerpark, Amsterdam. More details will be sent to you the day before the event by email from Lara Wilkens.
We will be following the RIVM rules and of the Gemeente Amsterdam, and we would greatly appreciate if you could all help by adhering to the 1 1/2 meter distance.
Please bring your own picnic blanket.
IMPORTANT: If it rains on the day, this event will be moved online!!
Breakfast
Our breakfast will be sponsored by Tasty Talks! Expect a lovely assortment of tasty treats.
The menu will be a mix of Vegan and vegetarian food inspired by Indian and middle eastern cooking.
Should you like to bring your own food instead, of course, feel and if you have any dietary requirements, please send an email to Lara Wilkens at lara@larawilkens.com
Tickets
Tickets are 5,- euro's for non-members and free for Premium Members.Join us Friday August 14th from 10- 12.00 for this very special picnic and networking event.
Business Breakfasts Online
The Business Breakfasts Online Community is an extension of its offline events, and facilitates more networking, community building and learning. It is on every platform–native iOS, Android, web –where community members have access to all events (offline and online), several forums, member profiles, and to our Premium Membership.
Our Premium Membership is an addition to the Business Breakfasts Online Community and offers exclusive access to monthly unique content (like mini lessons) from the Business Breakfasts Experts including ongoing Q&A forums, all presentations and networking events free, up to 50% discounts on workshops, and ongoing forum to share 'Leads & Needs,' You're invited to try our Premium Membership for two weeks whenever you like! Just click here.Do you have any questions about the Premium Membership or the Business Breakfasts Summer Mastermind, please contact Lara Wilkens for more information.
Kind regards,
The Business Breakfasts Team
Lara Wilkens, Jennifer Nunez, Juan David Garzon, Ana Carolina Gallo, and James Calcinai.