Description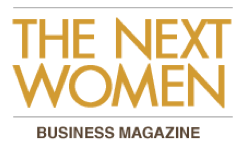 The NextWomen Pitching & Networking Afternoon- 25 April - Rotterdam

The NextWomen invite you to a Pitch Afternoon with Investors on April 25th in Rotterdam. The events aims to support women-led businesses prepare and practice their investment pitches with a real panel of investors.

The European Pitch Events for Female Entrepreneurs are highly appreciated events organized since the start of The NextWomen end of 2008 at the request of our readers. It provides an excellent networking opportunity with the possibility to make lasting business connections. More than 100 female entrepreneurs have pitched through The Next Women.

"It was such an experience to participate in TheNextWomen! The feedback from the panel was invaluable, the people met most intriguing, and the whole experience exhilarating. Thank you for making the event such a blast! I truly enjoyed every minute of it, but can only imagine how much work it took to make it happen so smoothly."
The event will give women founders (experienced or with little or no experience in fundraising) a first review of their business plan by experts and investors and initial practice of their pitch in a friendly environment, gaining first-hand insights and feedback from experienced investors from the judging panel.

Up to 11 women-led startups will pitch.
Up to 75 guests will join for the event.

Location: Blaak 40, Kamer van Koophandel, Rotterdam
Date: April 25th
Agenda:
13.00-13.10 Introduction by Simone Brummelhuis
13.10-13.15 Welcome Jos Tonk
Head of Unit Entrepreneurship, Ministry of Economic Affairs, Agriculture and Innovation
13.15-13.30 Entrepreneur Talk:
Fashion director Emilie Sobels- Fashiolista

13.30-13-45 Investor Talk:
Investor Veronique de Bruijn - Icos Capital

13.45-14.00 Networking
14.00-14.20 Introduction Judging Panel
14.20-15.20 Funding Pitches & Demo's by 5 companies
15.20-15.40 Networking
15.40-16.40 Funding Pitches & Demo's by 6 companies
17.00 Winner announcement, Closing & Networking
If you want to attend this Event please respond asap via simone at thenextwomen dot com and register via eventbrite

If you want to present at this evening as an entrepreneur, please contact simone at thenextwomen dot com and register via eventbrite with:
name company
name founders
description company
You will need to submit your power point with your presentation slides on the 16th of April
_________________________________________________
SPEAKERS
Entrepreneur

Emilie Sobels- Fashiolista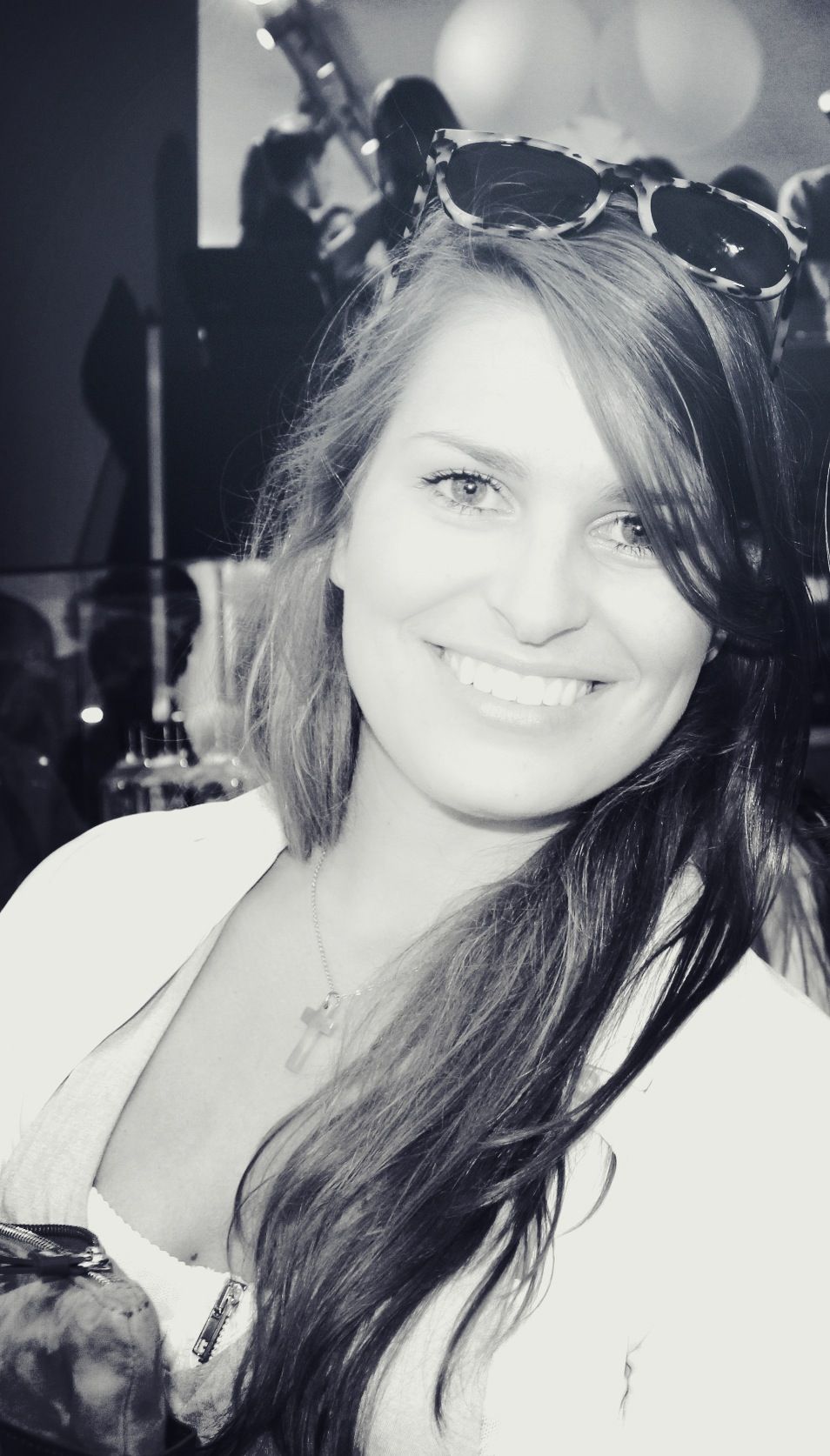 Emilie Sobels is in her final year of her studies Fashion & Branding at the Amsterdam Fashion Institute. She is currently involved with online fashion community Fashiolista.com; a start-up with roots in Amsterdam with a rapidly growing international audience. As Fashion Director, Emilie is responsible for all branding, communication and PR activities, both in Holland as internationally. Furthermore, she is Editor-in-Chief of the Fashiolista Blog. On behalf of the company, she has travelled to meet fashion influencers worldwide, from Rio and London, to Istanbul and New York. Emilie has been a key influencer of the website's developments in its early stage and fulfills an important role within the company.
INVESTOR
Veronique de Bruijn - Icos Capital
Veronique is investment director within Icos and responsible for some of the investments in Icos Capital, a Dutch Venture fund. Icos Capital provides venture and growth capital to transformational businesses on the basis of breakthrough technologies that address real problems and worldwide challenges in energy, food, water and green materials. She has an excellent background in industry, consulting, M & A and investment management.
_________________________________________________
THE JUDGING & FEEDBACK PANEL
Bernd W. Mintjes- Founder, Maxwell Group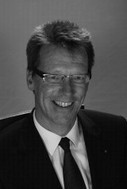 Drs. Bernd Mintjes is founder of the Maxwell Group in Amsterdam. The Maxwell Group is a leading consultancy company in the field of innovation and entrepreneurship in the Netherlands. After obtaining a degree in psychology and economics, Bernd Mintjes worked as a consultant and was involved in the launch and growth of more than 200 companies. Since 2003 Bernd Mintjes invests as a Business Angel in companies. In recent years he had some very successful exists and he was one of the founders of the corporate organization of Business Angels, the BAN. Mr. Mintjes is affiliated with the Rijksuniversiteit Groningen, where he gives lectures in entrepreneurship and innovation. He's well known through his participation in TC series as 'Een groeiend bedrijf' and 'Dragons Den'.
Heske van Eyck van Heslinga - Founder, Women Professionals Group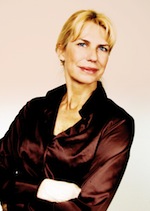 Heske van Eyck van Heslinga is co-founder of Women Professionals Group and CEO of Crownstone. She is an senior executive with 25 years of experience in industry and professional services including Akzo Nobel, Bakkenist Management Consultants, Berenschot, and ConQuaestor. At the moment, she works as a temporary board member at enterprises often assigned to by the High Court of Justice of Amsterdam. Furthermore, she's member of the Turner Boardroom Advisory council, where she acts as a sparring partner of dga's and management boards. Heske has published several articles on general management issues and is author of the book 'Dividend van Diversiteit'.
Eva Hukshorn - Financial & strategic advisor, entrepreneur, management and partner of EFactor.com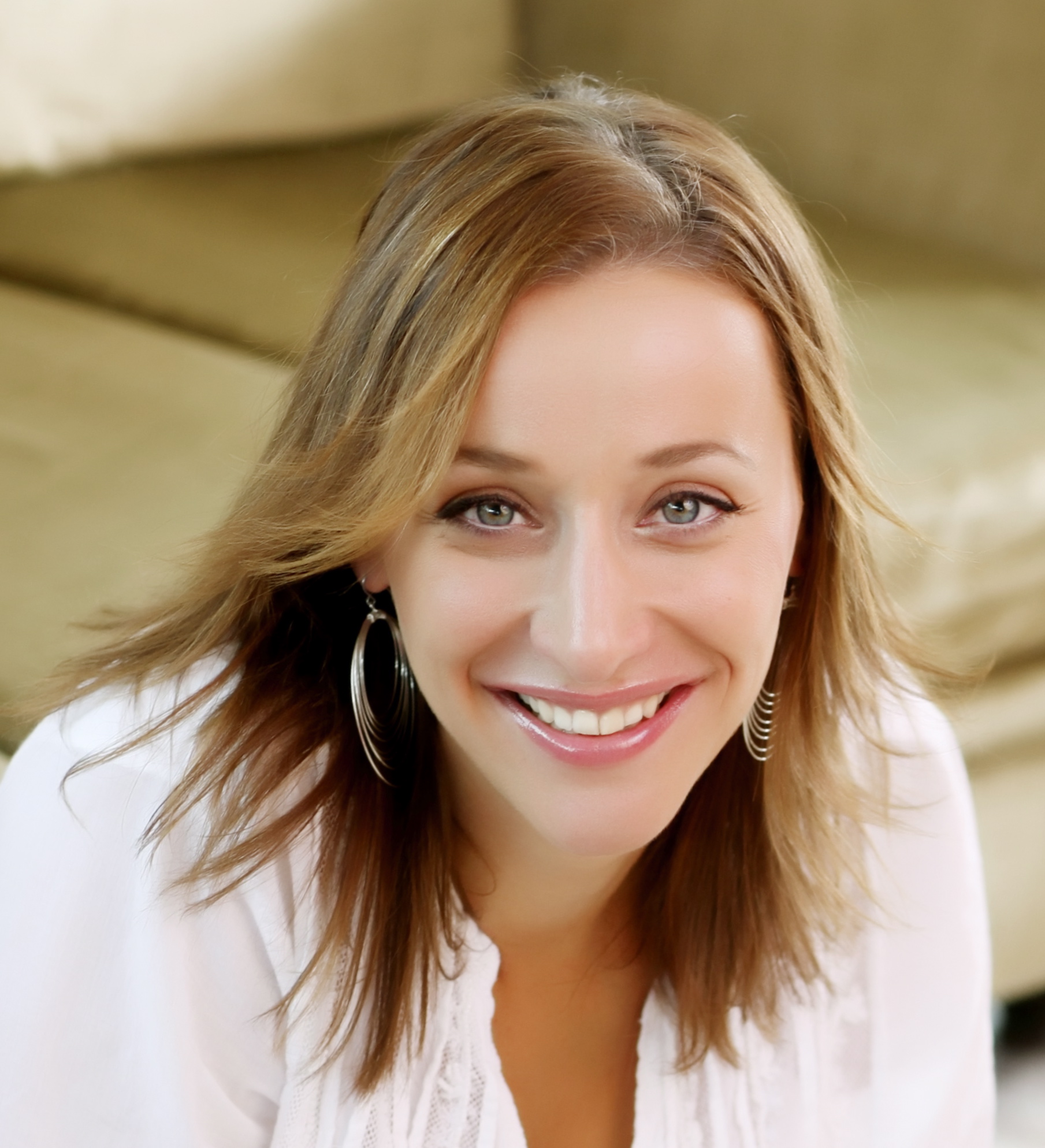 Eva has 7 years of experience as a financial & strategic advisor in Investment Banking in London, Amsterdam and New York. In 2010, she became an entrepreneur & investor herself. Eva is Managment and Partner of EFactor.com, the largest network for Entrepreneurs in the world. Eva coaches several start-ups and is Board of Advisory of TreFoil Energy, CleanDrinks and Global Thinkers. Eva was nominated La Femme Formidable 2012 by Marie Claire Magazine, #1 category Entrepreneurship.More to be confirmed
Marnix Borghouts - Owner at Brevi Solvenda BV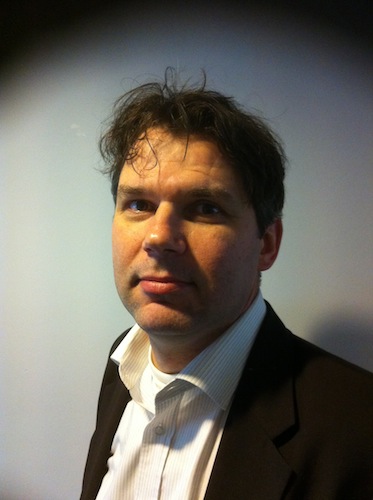 Marnix Borghouts has 20 years of international corporate finance experience, gained with large public listed European and US Fortune 500 companies. Through his company Brevi Solvenda BV he currently works as an external advisor to both Dutch and international companies; he holds a number of interim management and project roles and is co-founder of an on-line wine shop. His overall focus is on M&A, compliance, including turnaround management and international business development.
Robin Slakhorst- Co-founder Symbid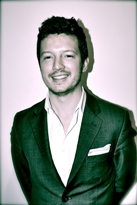 Robin has an educational background in 'Aerospace Engineering' and holds his MscBA specialized in 'Entrepreneurship and New Business Venturing'. Robin has been an entrepreneur since the age of 20 and has worked as Marketing and Sales manager for Plugwise a company active in the Energy market and smart grid technology. After having worked there for 2 years it was time for a new adventure and Robin co-­founded Symbid. Now he is active as a highly driven and ambitious person for the Symbid company and responsible for Sales and Partnering
Ancuta Simon - Founder of W.H.Y.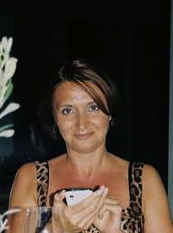 Whilst in the banking industry over the course of 15 years, Ancuta gained considerable experience in identifying and creating new business opportunities, integrating new acquisitions, international project management, people management, lending products, and risk management. Until recently, she worked for ING Bank N.V. in Amsterdam, being responsible for managing high level projects for the Executive Management Team in Commercial Banking. Her role encompassed identifying and creating new business opportunities. In 2011, Ancuta left banking to start her own company in business development consulting
Amos Frank - Founder Suikeroom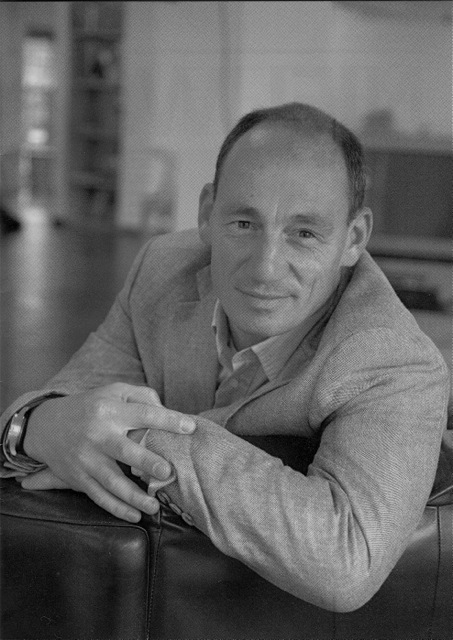 Amos Frank is the founder and one of the participants of Suikeroom. An initiative that wants to create economic success, jobs and role models by and for ambitious multicultural entrepreneurs. To achieve this objective Suikeroom creates Venture capital funds that provide the means to achieve this faster: funds, coaching, resources and networking. Powered by 21 – and counting - seasoned entrepreneurs that participate as equal partners in the two current funds in Amsterdam and Rotterdam.Amos is a creative strategist that started a ski company while studying medicine, but worked most of his professional career in advertising and brand strategy. For clients like Volkswagen, IBM, Suzuki Japan, SNS/Reaal, P&G and many more. Currently he is the Managing Director of Rhinocreations.
Jos Dirkse - Founder Suikeroom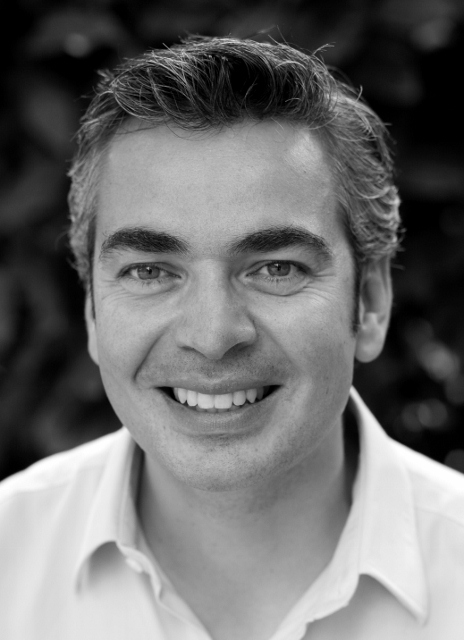 Jos Dirkse is one of the founders and participants of Suikeroom Rotterdam. An initiative that wants to create economic success, jobs and role models by and for ambitious multicultural entrepreneurs. To achieve this objective Suikeroom creates Venture capital funds that provide the means to achieve this faster: funds, coaching, resources and networking. Powered by 21 – and counting - seasoned entrepreneurs that participate as equal partners in the two current funds in Amsterdam and Rotterdam. After 15 years in ICT-business of which the last 5 years as co-owner and managing director of a company, Jos is now full-time (informal) investor in different companies from different branches.
Peter van Meersbergen- Investor Manager Investormatch

After obtaining a degree at the Johan Cruijf Academy, Peter van Meersbergen became a manager of the investment fund JC Participates and Square-fund. Also he consults entrepreneurs in finding venture capital. Since September 2011 we works at Investormatch where he links investors and entrepreneurs.
Simone Brummelhuis - VP Europe, Astia and CEO of The NextWomen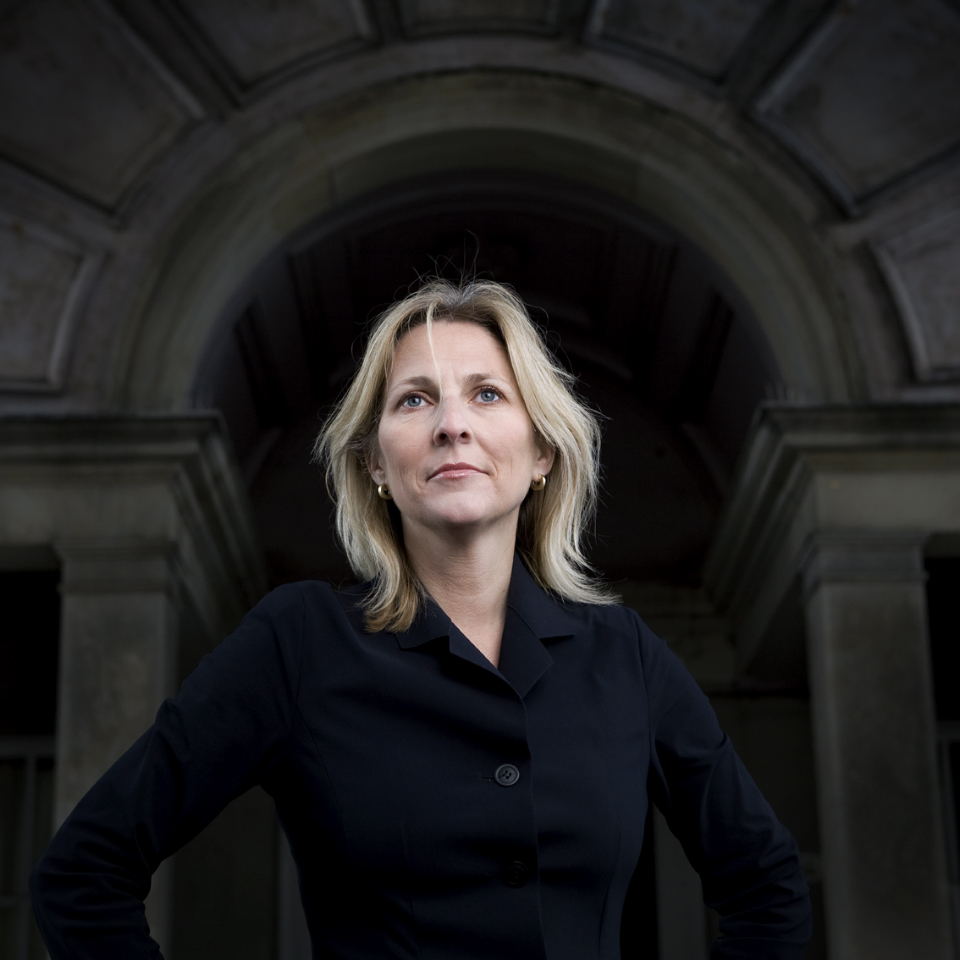 Simone Brummelhuis is the founder of The NextWomen, the Female Business Brand for entrepreneurs, start-ups and investors. She is VP Europe of Astia and on the European Advisory Board of Astia.org, the global network and venture accelerator for high-growth women-led companies. She is co-owner and was managing director of IENS, the largest restaurant guide platform in The Netherlands. She is judge on StartupWeekend, 3DaysStartup, The Founder Institute, the Accenture Innovation Awards, the Everywoman in Technology Awards, the Sprout Challenger Awards and more. She is a frequent speaker through TheNextSpeaker.
_________________________________________________

Last event THE JUDGING & FEEDBACK PANEL & SPEAKERS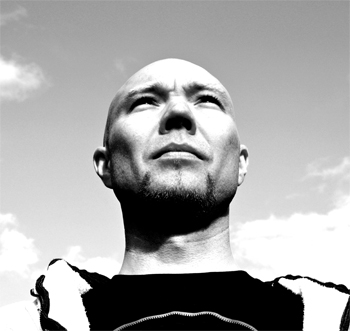 Mark Voermans is Emerging Business Manager at Microsoft and passionate about how technology innovation influences the world. He started his career in ICT in 1995. After working at a large Dutch telco, Mark joined Microsoft in 2000. Since 2000 he held different positions in the Dutch subsidiary of Microsoft and in his current role as Emerging Business Manager he is responsible for helping and supporting start-ups to become what's next. He manages a portfolio of over 650 software startups in the Netherlands and is always keen to spot the really interesting companies with the highest potential.
Johan van Mil - Entrepreneur, owner & founder of Peak Capital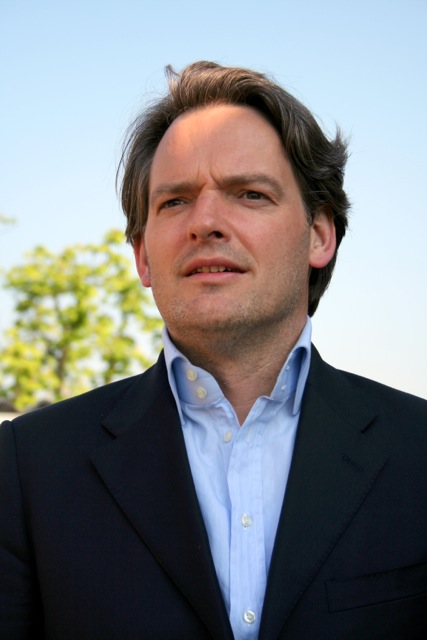 Johan is owner & founder of venture capital fund Peak Capital which invests in starting and fast growing companies in TMC (Technology, Media & Communications). He is shareholder and founder of private equity fund Dialogue Company. He is also an entrepreneur founder of Adatus. In 2005 Johan published the book "Entrepreneurship: Just do it!". Prior tot this Johan founded Mailmedia in 2002, which was sold in 2009 to OMG (Online Marketing Group). Johan worked as a Commercial Director at BNR Nieuws Radio and held various sales, marketing and management positions at different publishers.
Coen van Duiven - Investor, Henq capital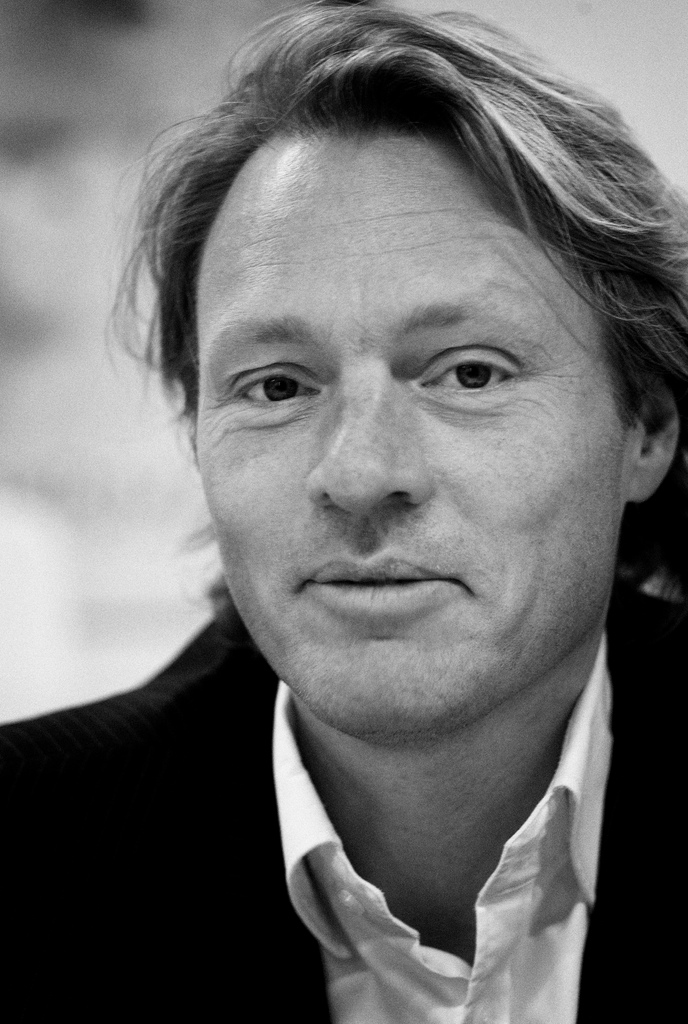 Coen van Duiven (1969), holds a master degree in Chemical Engineering at the University of Delft, the Netherlands. Coen has worked his whole professional life (nearly 20 year today) in Capital & Investment environment, from Unilever (based in NL, Moscow and Morocco), via the biggest privately owned company in Madagascar, to partnership in a Private Equity firm, to his present position as a founder and CEO of HENQ where he can live his real passion, helping and coaching technology ventures to realise their growth and international ambitions. Coen is on the board of 6 companies, mendix, mads, wakoopa, xite, getseoshop and campalyst which is where he can contribute to the founders and management in making their dreams come true.
Patrick Leers - Fund manager, Investment manager ad interim MIND HUNTER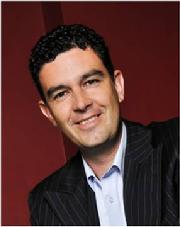 Patrick Leers is an investment manager and has experience in financial strategy management and start- up companies. Currently, he's Fund manager/ Investment manager at MIND HUNTER Participations B.V with a portfolio of 35 companies. He is also Managing Partner at MIND HUNTER Corporate Finance & Capital Search B.V., 1,500 companies per year request assistance in fundraising. Previously, Patrick was CFO at Danone/ Numico Benelux, at SnowWorld Holding B.V. and Financial manager at Ricoh Europe SCM BV.

_________________________________________________

FOR MORE INFORMATION:
Simone Brummelhuis (simone[at]thenextwomen.com or + 31626068919)

About The Next Women
TheNextWomen.com is the first award-winning online Women's Business Magazine with a focus on startups and growing businesses, led, founded or invested in by women. It brings news on business, events, funding and tech from a female angle and interviews and profiles Female Business Heroes, making them notable and quotable.
The NextWomen is on a growth path to become the definitive international Female Business Magazine, both online on the i-pad and in print, while connecting women-led companies with each other, investors and experts through its The NextWomen Business Club.
The focus is on early stage and growing business, be it in the media, service, retail, communication or any other industry, with a tech or internet angle - from Silicon Valley to Europe, Latin America, Africa and Asia.
The NextWomen run Pitching & Funding events – Dragon's Den workshops for women-led companies – Kitchen Dinners for leading entrepreneurs and other high profile networking events. It has developed an international paid mentoring programme to connect entrepreneurs with serial entrepreneurs and experts.
____________________________________________________

The Pitch Events are being supported by the Ministry of Economic Affairs (EL&I) of The Netherlands.
_____________________________________________________________

Testimonials of Previous Events (in Dutch and English)
"I enojoyed this event as a startup/beermat entrepreneur. I got to see that you don't have to have your plan laid out to perfection (analyses paralyses), get an idea what it is like to get investors on board and see how you can pitch your proposition in three minutes. I would like to follow a workshop on how to get started from beermat stage to pitching stage, where perhaps other women who have the hands-on experience can lead these sessions. Thanks for organising this Simone!"
(entrepreneur)
"It was very interesting in inspirational to see how other female entrepreneurs were pitching their business and how creative and driven they are to get their business to a higher level. The feedback from the investors was critical but good and lots of thing being said are definitively very useful for my own business ideas. Nice woman attending this meet up and a perfect organization. I enjoyed it!"
(entrepreneur)
"Thankfully, it was not Dragons Den and the feedback I got was both constructive and positive, and as I watched the other 9 women pitch I realised that raising money is a process, a journey, some of whom were much further along than others, but EVERYONE has to walk a similar path if they are to succeed in raising money for a business that you are brave enough to go out there and grow."
(entrepreneur)
"Because I pitched at the event, I got 3 meetings actually with different interesting people/VC's :)"
(entrepreneur)
____________________________________________________

"Dank voor het goed georgansieerde en geslaagde event afgelopen dinsdag! Ik heb veel geleerd en hele leuke reacties gehad en 4 hele goede business cards!"
(ondernemer)

"Ik vond het helemaal geweldig gister, en de avond heeft me veel gebracht. Wat een positieve energie (ondernemer)

"Dank voor de erg geslaagde avond. Er zijn een aantal dames die ik verder op weg zal helpen". (investeerder)

"Vond het een mooie mix, van mensen die al echt een business hebben gebouwd en starters."
(ondernemer)

"Ik was erg onder de indruk van de kwaliteit van de ondernemers" (investeerder)
____________________________________________________
Media partners: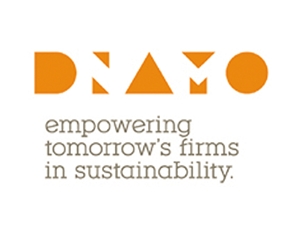 Organizer of Pitching & Networking Afternoon 25 April 2012 (Rotterdam)
TheNextWomen builds formats to support the growth of female entrepreneurs -from startups to companies making millions. We provide entrepreneurs from around the world with access to capital, resources and networks, offering our community a support infrastructure critical for success.