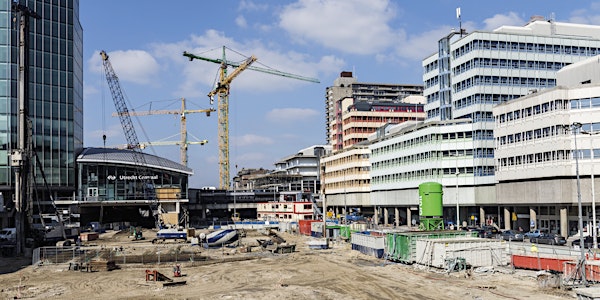 Policy advice at TNO on Sustainable Construction Logistics
Policy advice at TNO on Sustainable Construction Logistics
About this event
Policy advice at TNO on Sustainable Construction Logistics
This lecture presents an investment perspective on the energy transition, the possible role of simulation, in particular agent-based modelling in this context, and related ongoing research and education activities. Specific results focuses on investment in power generation and long run effects of various interacting European energy policies, and incorporates differences between countries. It also introduces the newly established TPM Energy Transition Lab and describes ongoing research themes and activities.
The Paris climate targets entail a major challenge for the logistics sector. By 2050, the sector as a whole (including transport) will need to be at least six times more efficient. It is not sufficient to focus only on technological innovations such as clean vehicles and alternative fuels. Innovations in logistics are also inescapable if the climate targets are to be achieved.
Logistics companies want to know how they can contribute to making their sector more sustainable in a way that is affordable for them. TNO has years of experience conducting research into sustainable logistics and understands this sector like no other. We apply our far-reaching knowledge of logistics, and models that describe the effects of various measures and their relationships, to develop and accelerate the decarbonization of the logistics sector.
Construction logistics hubs
TNO research shows that new concepts for building logistics can lead to substantial savings in cost and time. It also leads to better traffic flow, less harmful emissions and less inconvenience for the surroundings. For example, the number of inner-city trips to and from the building site can be reduced by about 50% to 80%. We feed our models with primary data: the data on the day-to-day practice of logistics companies. We carefully asses the results of our models and the solutions we develop against the real-world situation. We conduct pilots in living labs to test and evaluate innovations in logistics. For example, TNO is contributing to more efficient and sustainable logistics processes for the urban construction industry by experimenting with construction logistics hubs.
TNO offers the industry and government agencies affordable frameworks for action to reduce CO₂ emissions in the logistics chain. These frameworks provide insight into the consequences of the Paris agreement and help government agencies and the industry to make choices for the short and long term.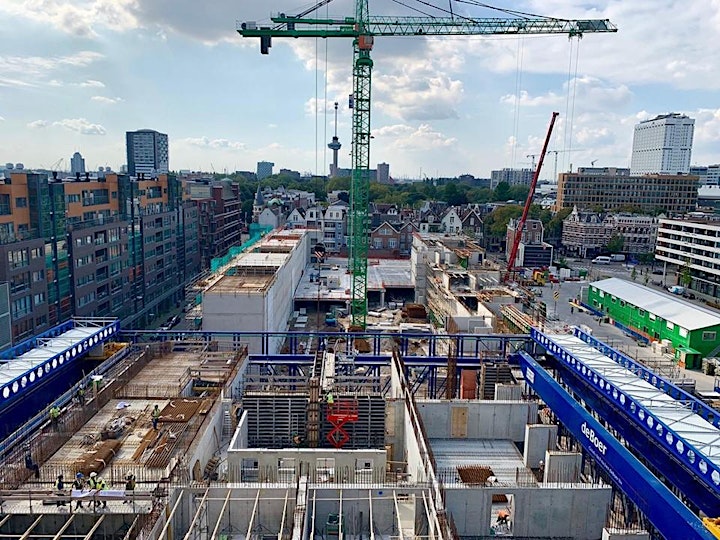 Speaker:
S.A. (Siem) van Merrienboer, M.Sc. Senior Consultant Logistics
TNO Sustainable Transport and Logistics
Since June 2010 Siem van Merriënboer works as a senior consultant logistics at the Sustainable Transport and Logistics Research Group of TNO. His focus is developing and applying innovations in logistic networks in the field of Supply Chain Management and Cross Chain Control Centers. In this role his business focus is on the construction sector and container transport in the Rotterdam harbour.
Recent project experience in the construction sector includes applying innovative logistic concepts for distributing construction material within urban areas for both public (municipal) as well as private (corporate) customers. The key project at hand in the Rotterdam harbour is the EU Artemis project DEMANES, in which a network of embedded systems is introduced at the container terminal and transport companies to enhance logistics planning, based on real-time data of the traffic situation and prognostics of truck estimated time of arrival (ETA) and waiting queue prediction at the terminal.