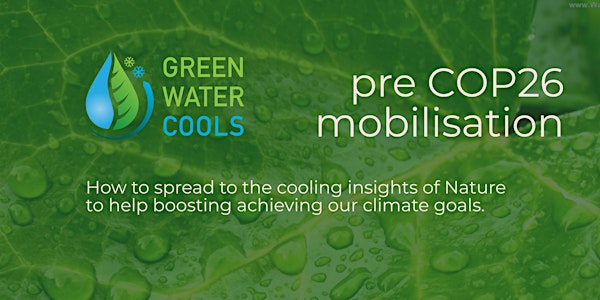 pre-COP26 'Green Water Cools' mobilisation
The aim of this meeting is to find ways to get the Green Water cooling insights widely known and specifically among the COP26 participants.
About this event
Through interactive group discussions (World Café format) we will harvest the solutions in the room.
We will not go into how the cooling function works in this session. If you want to know more in advance, go to the website or participate in the 101 introduction meetings, see times on the website.