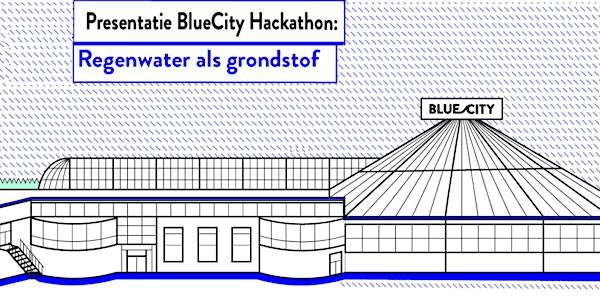 Presentatie BlueCity Hackathon - Regenwater als grondstof
Op 8 februari presenteren 13 ondernemers hun oplossing om regenwater als circulaire grondstof te gebruiken.
Refund Policy
Contact the organizer to request a refund.
Eventbrite's fee is nonrefundable.
About this event
Jaarlijks verspilt circulaire voorbeeldstad BlueCity in Rotterdam 2.900 m3 regenwater omdat het rechtstreeks van het dak in het riool stroomt. Dat bezorgt extra druk op het afvoerstelsel en het geeft meer werk voor de waterzuivering. Overal in Nederland lozen we het hemelwater, terwijl het een belangrijke grondstof is voor de circulaire economie. Pioniers in deze sector ontwikkelden al een breed scala aan oplossingen voor het decentraal inzetten van hemelwater. 
Geen druppel onbenut 
Een groep van 13 ondernemers uit de watersector bundelden in de afgelopen maanden kennis en expertise om te komen tot een oplossing voor deze uitdaging. Deze Regenwater Alliantie stuurt aan op een rigoureuze wijziging in denken en handelen om belanghebbenden zoals u te betrekken om regenwater als grondstof in te zetten.
Presentatie in BlueCity op dinsdagmiddag 8 februari
Tijdens de Week van de Circulaire Economie 2022 presenteren de ondernemers de oplossing aan de Waterbar in BlueCity. Hier kunt u online bijzijn door een ticket te reserveren voor de streaming. Na afloop van de presentatie praat de groep door met geselecteerde vooraanstaande mensen uit de watersector over deze aanpak.