Description
Data Science Center Eindhoven, together with the CIO office and IEC, is organizing a series of monthly RDM lectures during lunchtime. Internal and external experts will provide the talks and video recordings will be shared by default. We organize these this series with the goal to increase awareness, share tips & best practices, learn from each other, make use of existing support and improve this where needed. This series is aimed at scientific + support staff, but open to all. Attendance if free of charge, however registration is required.
The series will be kicked off on Monday January 28 by Prof. Aarnout Brombacher. --- doors open at 12:00 ---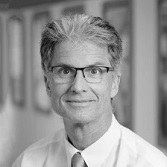 Title
Research Data Management for 'Research in the wild', will that still be possible?
Abstract
Modern technological systems have a strong capability to adapt to users while also users have always demonstrated to adapt to changing conditions in the environment. This has resulted in classes of systems where the actual behavior only emerges after a prolonged period of "growth" in the field. When this "growth", or learning process, takes place in a semi-open context it becomes quite a challenge to meet with the requirements such are currently being imposed by, for example, the new GDPR. This lecture will address:
• Why research in a semi-open environment is important for departments like Industrial Design
• What are the restrictions put upon research/researchers by recent legislation such as the GDPR
• What are the subsequent consequences for RDM in this context