Description
Data Science Center Eindhoven, together with IMS and IEC, is organizing a series of monthly RDM lectures during lunchtime. Internal and external experts will provide the talks and video recordings will be shared by default. We organize these this series with the goal to increase awareness, share tips & best practices, learn from each other, make use of existing support and improve this where needed. This series is aimed at scientific + support staff, but open to all. Attendance if free of charge, however registration is required.
The next RDM lecture, by Prof. Peter Hilbers & Leon Osinski, is organized on Tuesday 26 February. --- doors open at 13:00 ---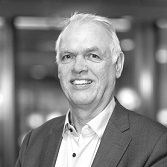 PETER HILBERS
Title
TU/e's road map to RDM
Abstract
The TU/e has recognized that next to laboratory infrastructures, data will also be strategic for doing research. Moreover since grant providers such as NWO and the European Research Council require good research data management (RDM), at the TU/e an RDM project has been set up.
In this lecture we will discuss the several steps the TU/e has taken so far, and we will present the plans for the coming years. These plans are partly based upon national and international principles and developments and these will be addressed too.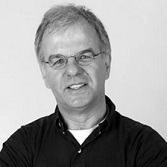 LEON OSINSKI
Title
What research funders want you to do with your research data
Abstract
The conditions set by research funders like NWO, ZonMW and the European Commission (Horizon 2020) with regard to research data management, come down to three requirements:
formulate a data management plan
make your research data FAIR
deposit your research data in a repository
In this presentation the rationale behind these requirements, the requirements itself and the support provided to meet them will be discussed in more detail.
---
How to reach Corona hall in Luna
- Pass through the Hubble Café on the ground floor or
- Use the outside red entrance door behind the Hubble Café