Description
Data Science Center Eindhoven, together with IMS and IEC, is organizing a series of monthly RDM lectures during lunchtime. Internal and external experts will provide the talks and video recordings will be shared by default. We organize these this series with the goal to increase awareness, share tips & best practices, learn from each other, make use of existing support and improve this where needed. This series is aimed at scientific + support staff, but open to all. Attendance if free of charge, however registration is required.
RDM lecture #3, by Federico Toschi, is organized on Thursday 28 March --- doors open at 12:00 ---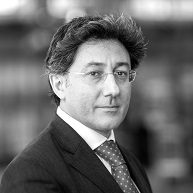 FEDERICO TOSCHI
Title
Software development in research environments: challenges and opportunities
Abstract
Complex scientific software should be robust, flexible, extensible, portable, easily reusable and maintainable. Based on the experience in our group, we will discuss some challenge associated to the development of complex scientific software, some of the choices made and the reasons behind them. In particular we will discuss the interplay between the need for robust and widely available development tools and the workflow. Finally, we will discuss the issue of RDM and how this connects to the tracking of scientific software and data.
---
How to reach Corona hall in Luna
- Pass through the Hubble Café on the ground floor or
- Use the outside red entrance door behind the Hubble Café